One Crazy Sunday
Okay, right now I should be relaxing in bed with a glass of red wine watching some TV. But I really want to support my friend @traciyork and her #SteemBloPoMo challenge. I am sure many of you know Traci and know that she is the ultimate of awesomeness! So I'm posting this late, but still under the wire and still today.
So what's going on you might ask! Well, it all started last night. I went over to my friend Arnie's coach to watch the Michigan State Spartans basketball game. the Spartans were playing in the final four of College basketball's March Madness tournament. If they had won, they would be playing for the National Championship Monday night. Notice that I said "if"! Now I'm not really a big college basketball fan, but Arnie is a great host and makes awesome rum and cokes. My college, the University of New Hampshire, when I was attending, not just had losing seasons they had win-less seasons.
And then the "if"! After watching and cheering the Spartans win their way through March Madness, last night should have been a piece of cake. No? What? I guess it was one more rum and coke to ease the pain. Today was just a slow day.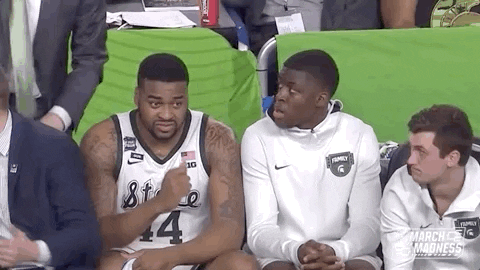 This is entry #7 in #SteemBloPoMo challenge by our friend @traciyork

All photos, images and text in my posts are my original work except as noted.
Please visit my galleries for prints and products
of my photos and artwork on the following sites:
Follow me on Facebook
and on WEKU
Enjoy!
Roger