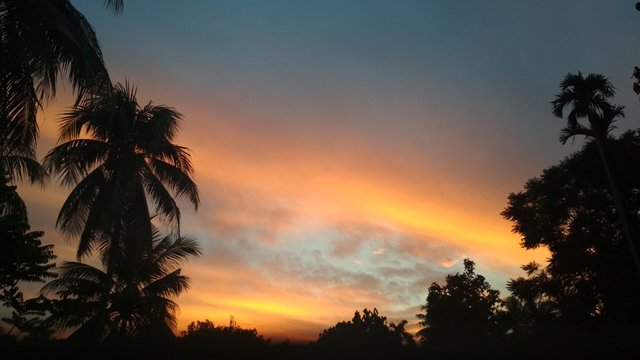 Hello Uloggers
This afternoon I caught a picture of the scenery in the sky when I was behind the house. The view of the sky today is very different from the previous days. I was very amazed by the orange striped in the sky, but I didn't know where it came from, then I immediately caught it from the west using a smartphone.
Sore ini saya menangkap gambar pemandangan di langit ketika saya sedang berada di belakang rumah. Pemandangan langit hari ini sangat berbeda dengan hari-hari sebelumnya. Saya sangat kagum dengan warna oranye yang bergaris di langit tersebut, namun saya tidak tahu dari mana asalnya, kemudian saya langsung menangkapnya dari arah barat menggunakan smartphone.
---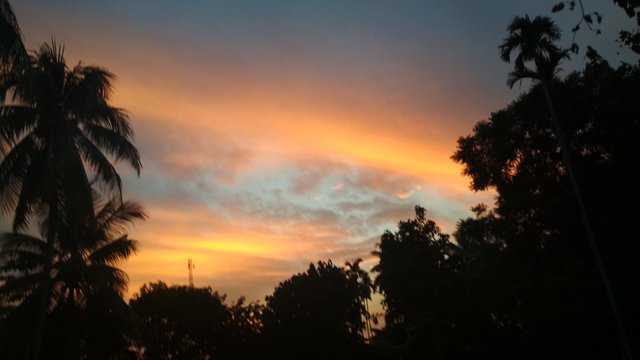 A few minutes later I took another picture to produce a different picture. Still in the same direction but I was a bit back from where I took the first picture. The catch is also a little different, you can see from the motif of clouds and orange light on the sky.
Beberapa menit kemudian saya menangkap gambar lagi untuk menghasilkan gambar yang berbeda. Masih dari arah yang sama namun saya sedikit mundur dari tempat saya mengambil gambar pertama. Hasil tangkapan juga sedikit berbeda, itu bisa Anda lihat dari motif awan dan cahaya oranye pada langit tersebut tersebut.
---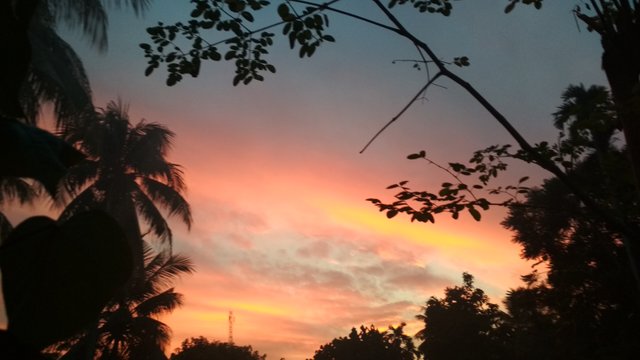 Next I took a photo from the north, there were still two orange glowing lines there. And it looks like the light will soon be scattered and even begin to produce red light. Coupled with pictures of trees that looked dark made today's scenery very beautiful.
Berikutnya saya mengambil foto dari arah utara, masih terlihat dua garis bercahaya oranye disana. Dan sepertinya cahaya tersebut akan segera berpencar bahkan juga mulai menghasilkan cahaya merah. Ditambah dengan gambar pepohonan yang tampak gelap membuat pemandangan hari ini menjadi sangat indah.
---
Information:
---
| | |
| --- | --- |
| Camera | Xiaomi Redmi 4x |
| Settings | Auto |
| Location | North Aceh |
| Time | September 06, 2018 |
---