ULOG 076 - One more day before the weekend
View this post on Hive: ULOG 076 - One more day before the weekend
---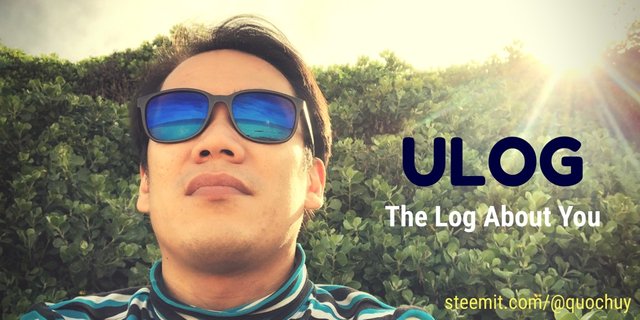 I'm longing for the weekend already! I want some more breakfast in the backyard with the rocket stove hahaha. This weekend we are planning to go to Cabramatta to buy some preserved sweet star gooseberries and other Vietnamese food for the mid-Autumn Festival (Tết Trung Thu) which will be on Monday Sept. 24th this year.
Tomorrow 6 am AEST, I'll be the guest interviewer at @pennsif's Here Comes The News show on #mspwaves on the PAL Discord Server. I will be interviewing @crypto.talk the creator of @partiko this amazing new Steem Dapp for mobile phones. I've been using this app for couple of weeks now and it feels great compare to other existing apps I've tested. You might have noticed more and more comments on Steem have the Partiko signature on them. This will be the first time I would be interviewing someone and it is exciting and scary at the same time!
After dinner, I had a long chat with @surpassinggoogle about some of his future projects and ideas. This man's brain always at high speed boiling with ideas. Despite health issues and the loss of his mum, Terry still can find enough strength to continue to support the others, ignoring his own pains.
I will keep it short tonight as I need to get to sleep and wake up before 6 am for the Here Comes The News show
---
Previously on my Ulog:
---
Vote for my witness
On Steem, Witnesses are playing the important role of providing a performant and safe network for all of us. You have the power to choose 30 trusty witnesses to package transactions and sign the blocks that will go in the Steem blockchain. Vote for me via SteemConnect to help me do more useful projects for the communities.
---
| I'm a member of | these communities |
| --- | --- |
| | |
| | |
| | |
---
Credits
The image at the top has been generated with the Canva app using my own photo.
---
Protect your money against Phishing Scam!
Cryptos accounts are the target of international scammers because they want your hard earned money!
Those people are very clever and in a moment of inattention, you've given them your login and password!
I've created a Chrome extension that can help you detecting scam links!
Install Steemed Phish Chrome desktop browser extension now!
Password and Private Keys security
You all know that your Steem password is the access to all your STEEM, SBD, posting, transferring, everything... right?
So, please, follow these simple steps and keep yourself safe:
Apart from the initial setup of your account, NEVER use your password ANYWHERE, if stolen, it will give full control to your Steem account.
Backup your password and keep it somewhere safe. Use a password manager like Lastpass, print it on paper and put it in a safe (no kidding). If you forget your password, no one can help you out.
To login for creating content and curating, use your Private Posting Key
To make transfers and account operations, use your Private Active Key
To encrypt and decrypt memos, use your Private Memo Key