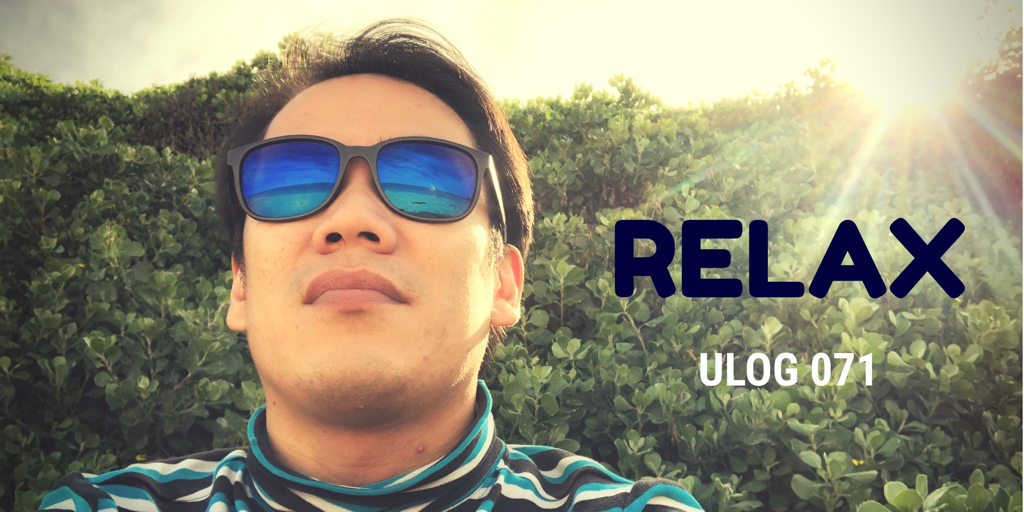 Hayrunners Fundraiser
Many areas of Australia have been victims of severe rainfall shortage for several years already. @teamaustralia members have decided to launch a fundraising operation to sponsor a truck that will take a load of hay into the dought-striken area of Eastern Australia (NSW and QLD).
Will we be able to use the power of Steem to raise A$2500 to sponsor the truck?! I also want to combine Steem and @ulog (this amazing concept created by @surpassinggoogle) to help this charity project. So all the liquid Steem from all my #ulog posts created from Sept 1st 2018 (today) to Sept 7th 2018 (Friday) will be donated to the project.
Help me promote this by retweeting and upvoting my #ulog posts for the next 7 days.

---
Relaxing at the Entrance
After a rather grey week, the sun decided to show up this morning, if it wasn't for the wind it would be almost be an early summer day. We headed to our favourite weekend spot, The Entrance. As usual, there was the fair and we discovered not long ago that they had a Vietnamese stall that sells Phở, the Vietnamese beef noodle soup. My wife went for it and after she finished eating it, we all went to the local pub because San wanted a fish and chips. I ordered a steak sandwich for me. Lunch over, we spent some time in the kids playground.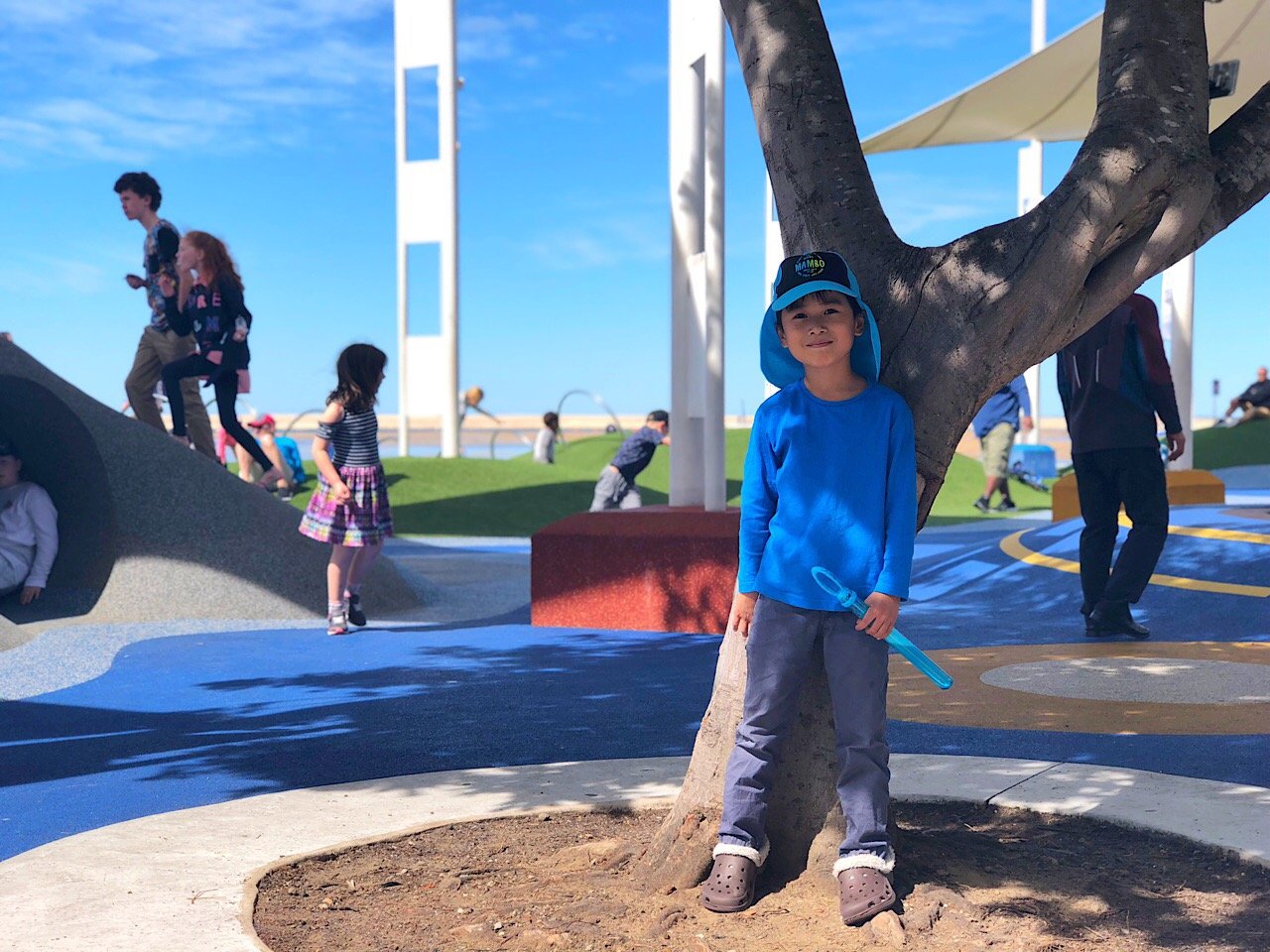 After 3pm, we headed home. I decided to make a little detour and discover areas we've never been before and discovered a small secluded beach which was protected from today's wind. There was a gentleman sitting on a bench by himself looking to the horizon, what was going on in his head at this moment?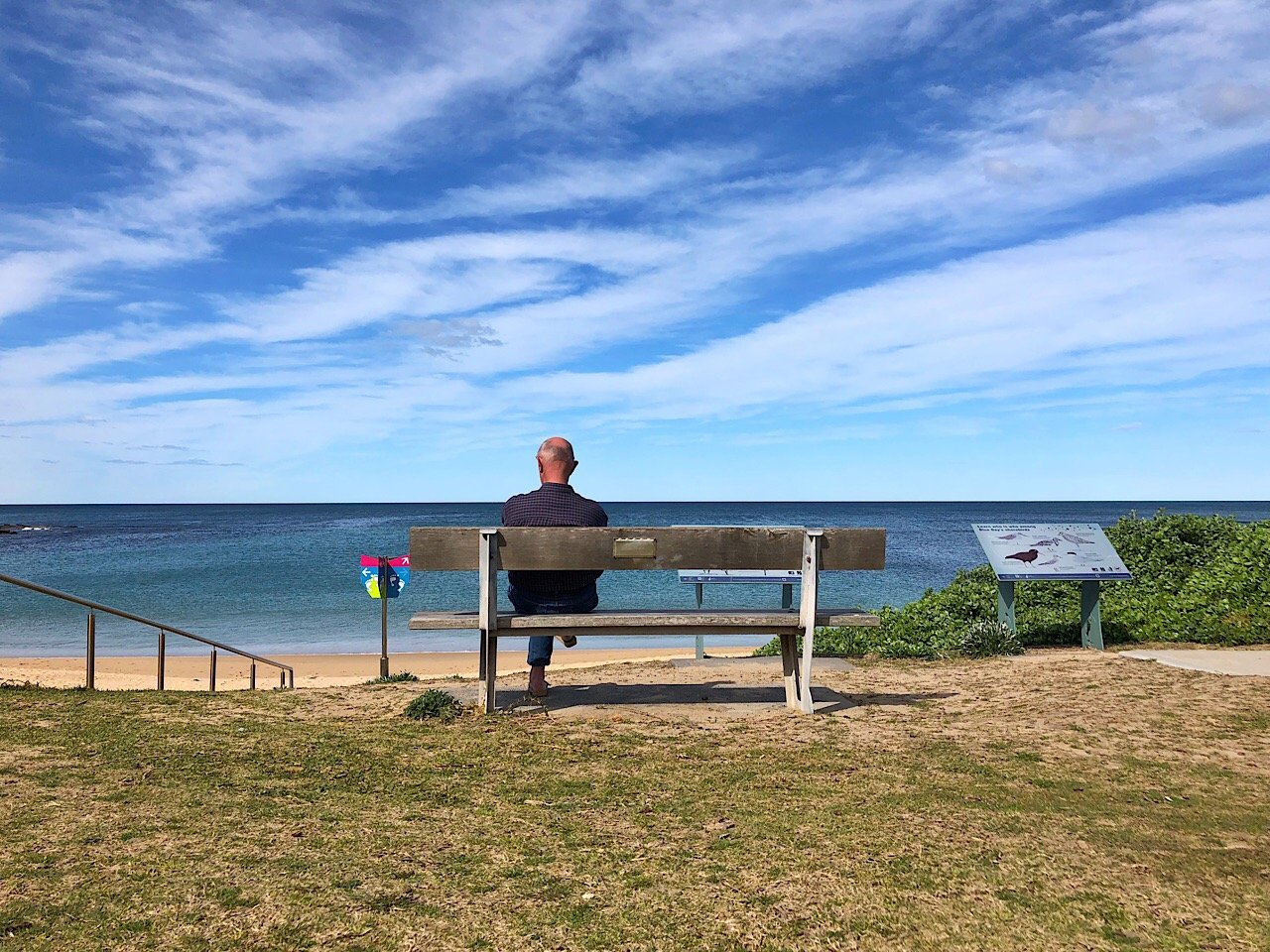 The beach was surrounded by a long wall of vegetation and I spotted some nice flowers to take pictures of, I'm not sure what they are though, they look a bit like Gazania.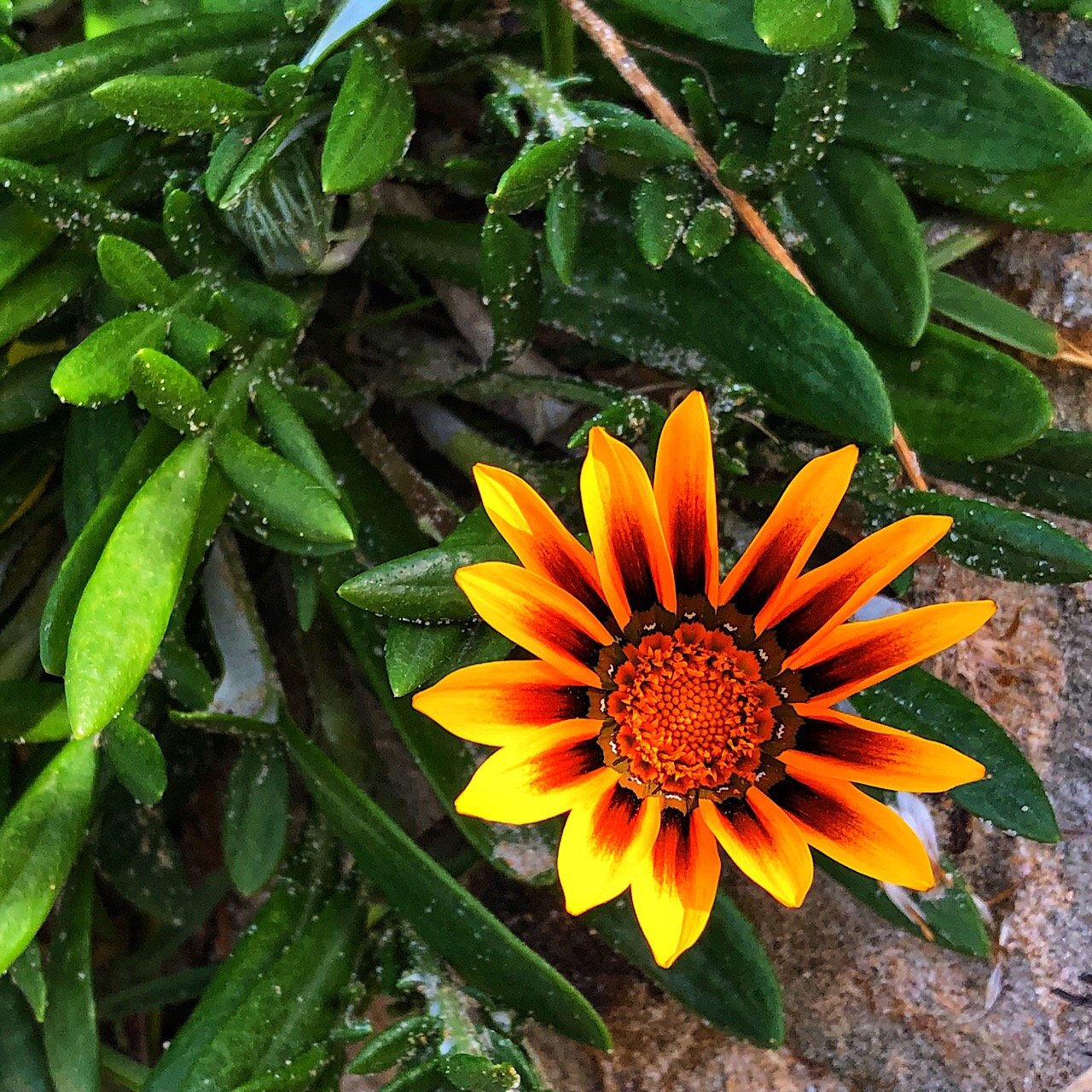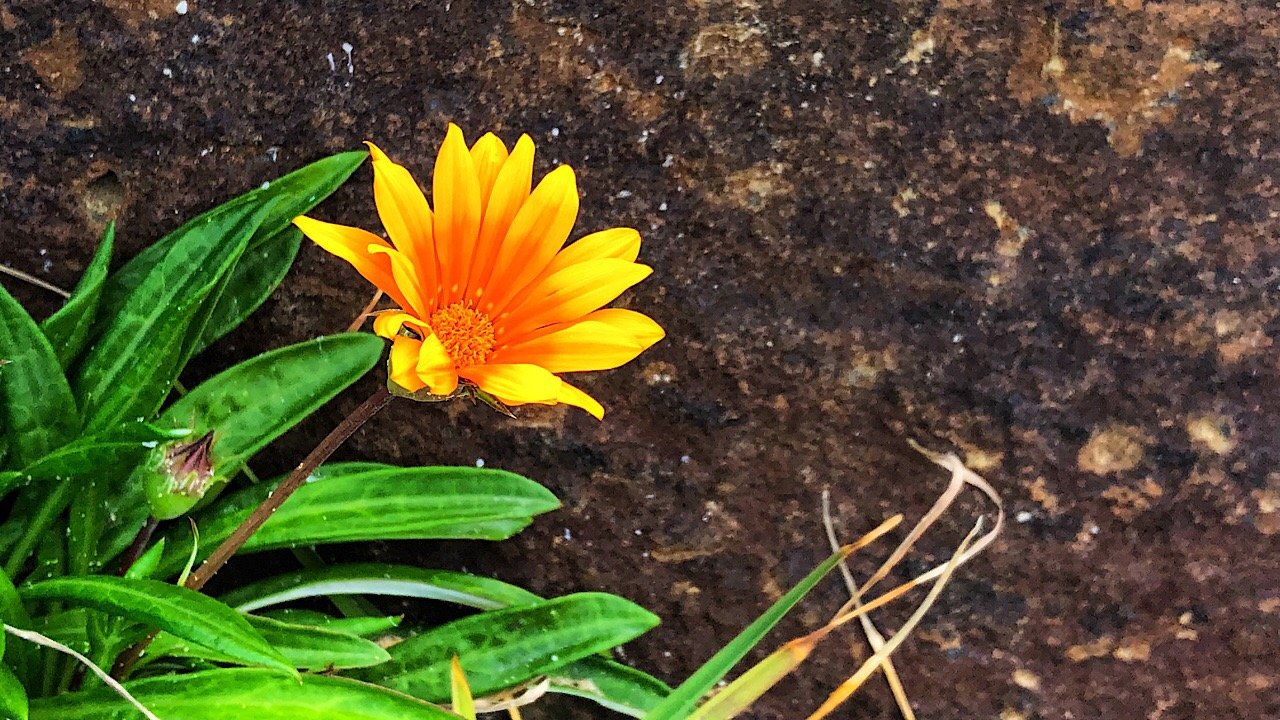 I sat on the sand facing the ocean. It was calm and relaxing. I was watching my wife playing with our son. For a moment, I tried to think of nothing but just the sight and sound of the waves crashing on the sand. The clouds then came back and the wind picked up. We got home and ended the evening with a game of Monopoly Junior.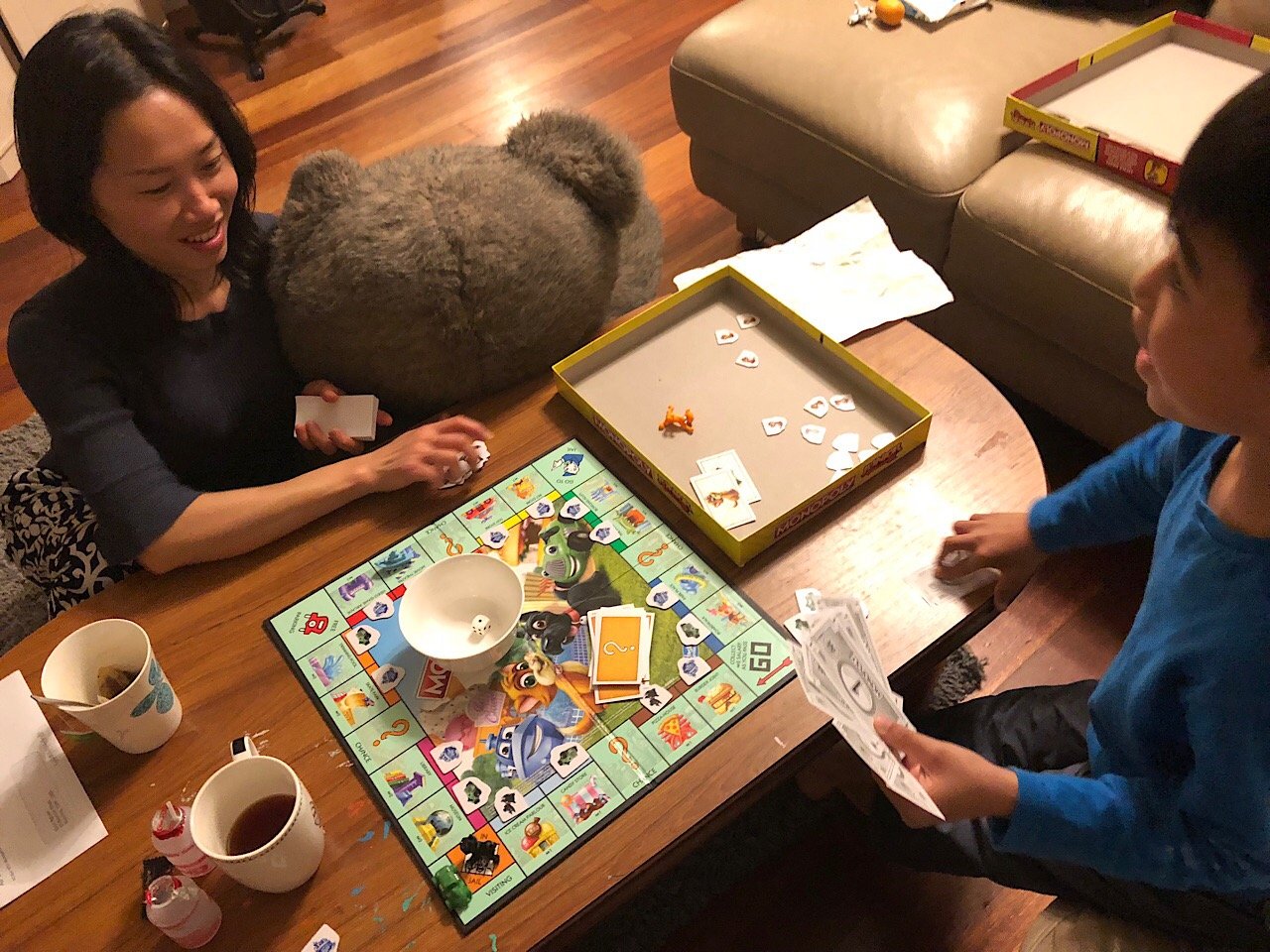 ---
Previously on my Ulog:
---
Vote for my witness
On Steem, Witnesses are playing the important role of providing a performant and safe network for all of us. You have the power to choose 30 trusty witnesses to package transactions and sign the blocks that will go in the Steem blockchain. Vote for me via SteemConnect to help me do more useful projects for the communities.
---
I'm a member of
these communities
---
Credits
The image at the top has been generated with the Canva app using my own photo.
---
Protect your money against Phishing Scam!
Cryptos accounts are the target of international scammers because they want your hard earned money!
Those people are very clever and in a moment of inattention, you've given them your login and password!
I've created a Chrome extension that can help you detecting scam links!
Install Steemed Phish Chrome desktop browser extension now!
Password and Private Keys security
You all know that your Steem password is the access to all your STEEM, SBD, posting, transferring, everything... right?
So, please, follow these simple steps and keep yourself safe:
Apart from the initial setup of your account, NEVER use your password ANYWHERE, if stolen, it will give full control to your Steem account.
Backup your password and keep it somewhere safe. Use a password manager like Lastpass, print it on paper and put it in a safe (no kidding). If you forget your password, no one can help you out.
To login for creating content and curating, use your Private Posting Key
To make transfers and account operations, use your Private Active Key
To encrypt and decrypt memos, use your Private Memo Key