So you might have noticed I haven't been blogging as much of late; I haven't been going out and doing much, between not feeling too great and giving a big fat NOPE when it was snowing. But my focus has been pretty shot too; I just haven't been able to think of anything to say. So here's a random ulog of thoughts and moments of the past few days! ;)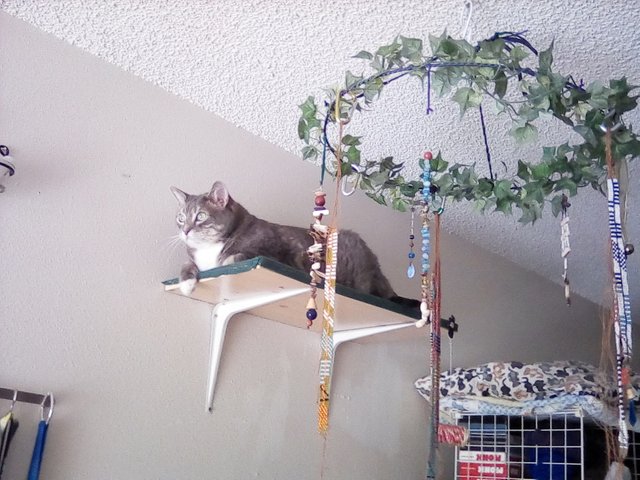 Majestic Yuan is majestic
This morning, I had this thought after checking my email, about how I just have to laugh at apparently how confusing I am to advertising algorithms. Today's giggle came from a Target email with, "We chose these deals just for you" ...full of things I have never used and would never buy.
I can see why I'm confusing. On the one hand, I might buy men's shirts. But feminine hygiene products. But children's pants. They probably think I'm a whole family of people.
NOPE! JUST A TINY TRANS, THANKS. #tinytransmanproblems #imnotshortimfunsize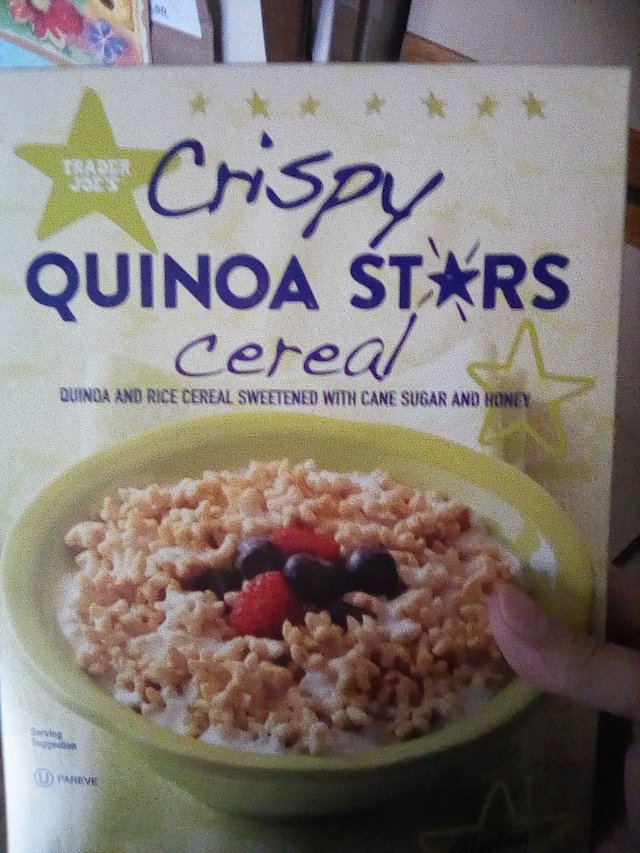 I finally tested in a real way if I'm allergic to quinoa or not. It was always on the "maybe" list, because they don't test for quinoa at the allergist; it's too new to the American palette for it to be a common thing to test for. Technically my only safe grain is white rice (not brown) though I totally cheat and eat white flour (but not whole wheat, which will make me rash), and this cereal was quinoa and rice. I had my first bowl last night ...no rash today! HOORAY!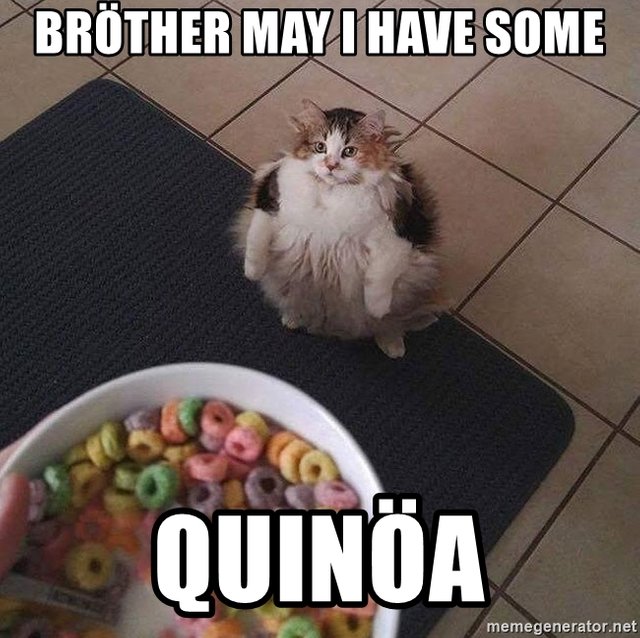 When discussing the bloodbath in the crypto markets yesterday, I demonstrated my TA skills with some friends: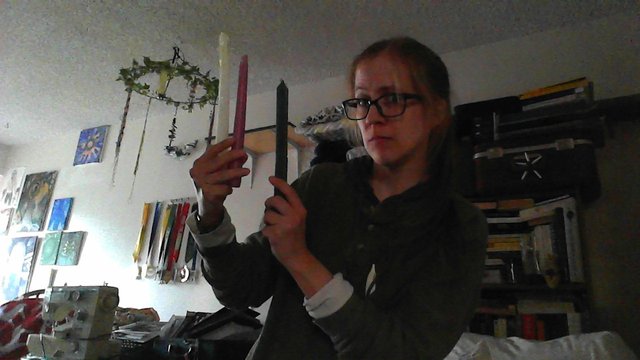 The position of these candles indicates that it's a good time to buy. This is not investment advice.
Here's a meme that made me literally LOL, given the rumors that Hillary might run again in 2020: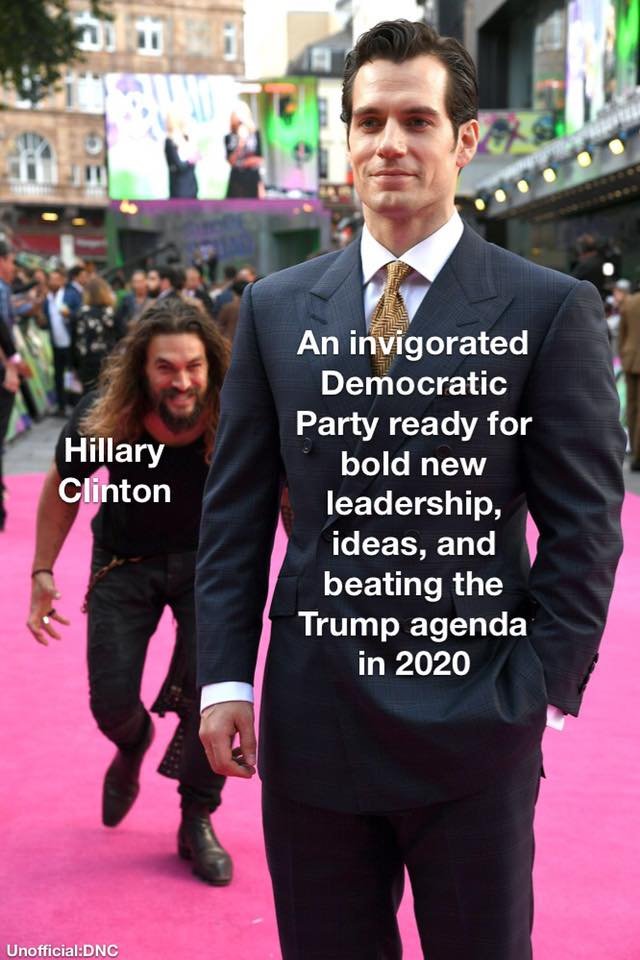 Seriously, go home, Hillary, you're drunk.
Did you know that you can find out how many goats you are worth at: http://howmanygoats.com/ ? I am apparently worth seven goats.
This story almost made me cry, because I might bitch about my food allergies but at least I can still eat: https://themighty.com/2016/07/how-gordon-ramsay-helped-my-child-with-eosinophilic-esophagitis/?utm_source=engagement_bar&utm_medium=facebook&utm_campaign=facebook_share&fbclid=IwAR3UC5_2X67t2E8XVIBmINChIs5lsHpPatU_8lSZeRqn0gfIwUaL2jtZmNQ
...basically, this child was AFRAID OF FOOD because of how bad her health problems were, and then she started watching Gordon Ramsay on TV and got interested. They wrote to him, not really expecting him to see it, but maybe if he said "hi," she'd be all excited. Instead he brought the child to the set and learned all about her allergies and issues so that he and his team could make a special meal that was safe for her to eat. It's so sweet, really, I know his persona is to yell at people but look, he's a softie. :)
And finally, FOREST PUPPY: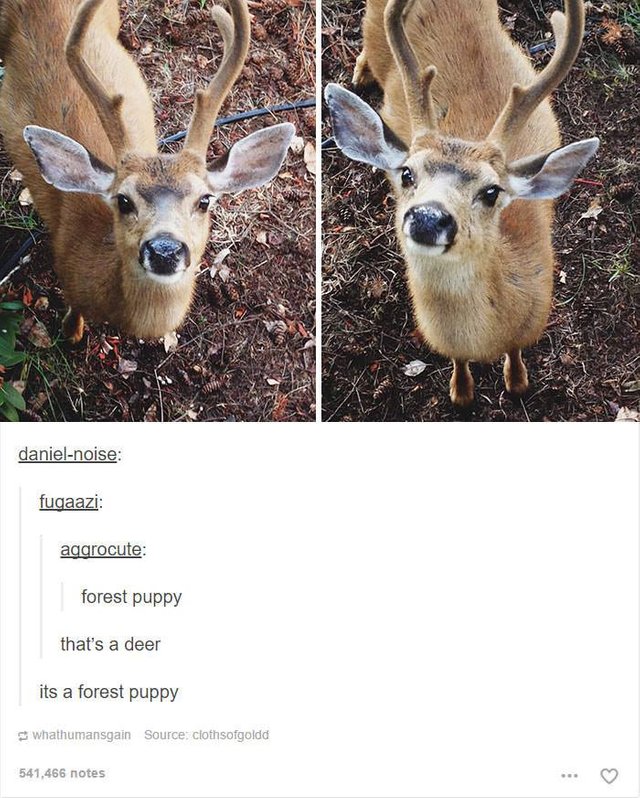 Be good, Steemit! <3

That minnow your mama always warned you about
Referral links:
Earn rebates from your everyday shopping with ibotta. Join with my referral code: ptonkkp. You'll get a $10 welcome bonus and I'll get $5. https://ibotta.com/rebates
Earn more rebates from grocery shopping with Checkout 51! https://checkout51.app.link/JCLdEdrj3Q
Earn points toward gift cards with your shopping or just scanning items in the store – no purchase necessary – with Shopkick. Use code DEAL295384 or download https://getsk.co/deal295384