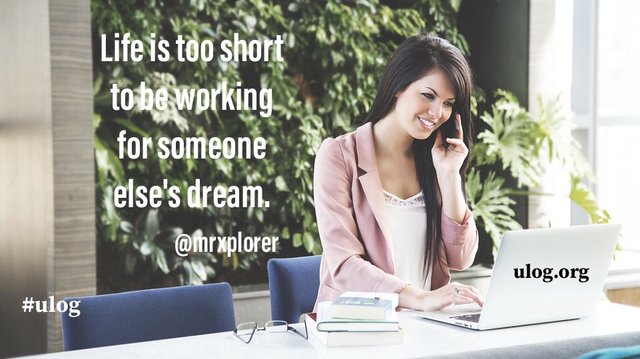 Hi Uloggers!
Most employees are working to fulfill the dreams of their employers. They are being paid to perform tasks to make their employer's dream come true. They think they are doing it to live their dreams as well but unfortunately it's only a bit.
"Life is too short to be working for someone else's dream."
It's up to anyone how they want to reach their own dreams but the best way is to focus on your own and do it. Our life span on Earth is short and it is only right to spend it to make our dreams come true. Work for your own dream. Make your emoloyment short and gather all necessary experience so you can build your own empire.
Let your dreams come true!
That will be our xplorer #ulog-quotes for the day!