The Only Neighbor I Have Ever Wanted to Hit
They say that if you don't have any loud neighbors, it is because you are the loud neighbor.
They also say that good fences make good neighbors.
In my life I have had all sorts of neighbors, most of them were easy enough to get along with, and none have I ever wanted to hit.
There were the neighbors who did not pick up their dog poop and made the backyard inhibitable because of the smell, but the "truth'' was that at the time, our back yard was not so comfortable to be in anyway, so it was not a big deal.
There were the neighbors who yelled at me (in front of my child) for parking in "their" street parking spot, but I recognized that they were mistaken. I was the only brown person who lived on the street, so when brown people who were working on another neighbor's house parked in front of them, they blamed me. I got them back by stealing all the oranges from their tree and eating them in front of them AND parking in front of their house for the rest of my tenancy. (I was young, don't judge.)
There were also the neighbors, who knocked on my door when my babies were sleeping to "play," the neighbors who sent their kids to my house to "play," the neighbors who were noisy, the ones who were nosy, the ones who cooked stinky, and even the ones who were just too "nice."
Never had I ever wanted to punch any of them in the nose.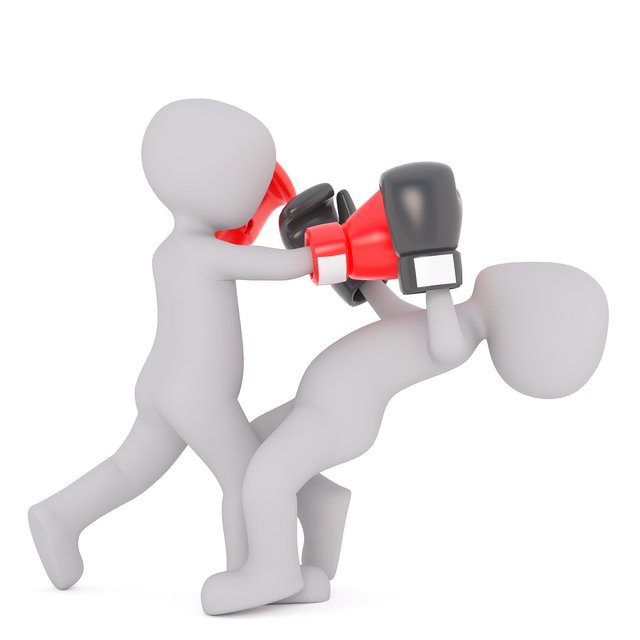 Bild von Peggy und Marco Lachmann-Anke auf Pixabay
Here is what happened. My car broke down and my 7 year old who had never been left alone, came home on the school bus to a locked house.
When I finally got home I was frantically looking for my daughter, she was not patiently waiting on the steps like I had instructed her to do in case there was ever an emergency.
Are you looking for a little light haired girl?
Asked my neighbor.
Poor thing, she was waiting outside for a long time and kept knocking and knocking on the door crying. She was so, so sad.
She continued in a slooooooow drawl.
I responded in the least rude way I could muster:
Did you see where she went?
I asked in a curt, cutting tone, which is much different than the tones I like to use on any of the elders in my community.
She went on to describe my mom. I was relieved.
And still wanted to punch her in the nose.
Why? Why did I want to punch her in the nose? Because I have been living here since July, and she sees me with my children EVERY single DAY. More than once per day. My daughter plays with her grandson. Her grandon knocks on my door every weekend.
When she is looking for her grandson, by yelling out his name, I send my younger kids to get him so that she doesn't worry for too long.
She has seen my mom numerous times.
SHE KNOWS WHO WE ARE.
And I know she's not blind. If she was, her grandson wouldn't describe her as:
"Watching tv eating." She also wouldn't be able to walk across the street to 7 Eleven to buy her daily coffee, without assistance.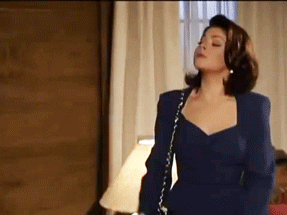 If you don't know Soraya Montenegro, you don't know novelas
Not only did she not offer my daughter any comforting words, she also did not acknowledge that I take care of the kid on a daily basis, she also took the time to tell me (an obviously frantic person) how the kid was crying before letting me know that the kid was safe. And she was all around annoying on a time when I needed support.
My pettiness is coming out, but I don't feel like waving at her and telling her good morning anymore.
I think I am just gonna pretend I don't see her.
Not that it will make a difference to her.
Maybe I should really just punch her in the nose.
PS. The day after this happened, she talked to me. She asked me if I had seen her grandson. I am starting to think that she thought she was helpful.

---
Posted via Marlians.com