Hello Steemains!
I brought a new artwork today. It's a still life painting which I made by composing 7 oranges on a table.
As a guy who loves art and one who would hardly go a day without creating any, I had a strong desire today to express myself with water color so I brought out some oranges (left on a basket) and made this piece within the space of an hour.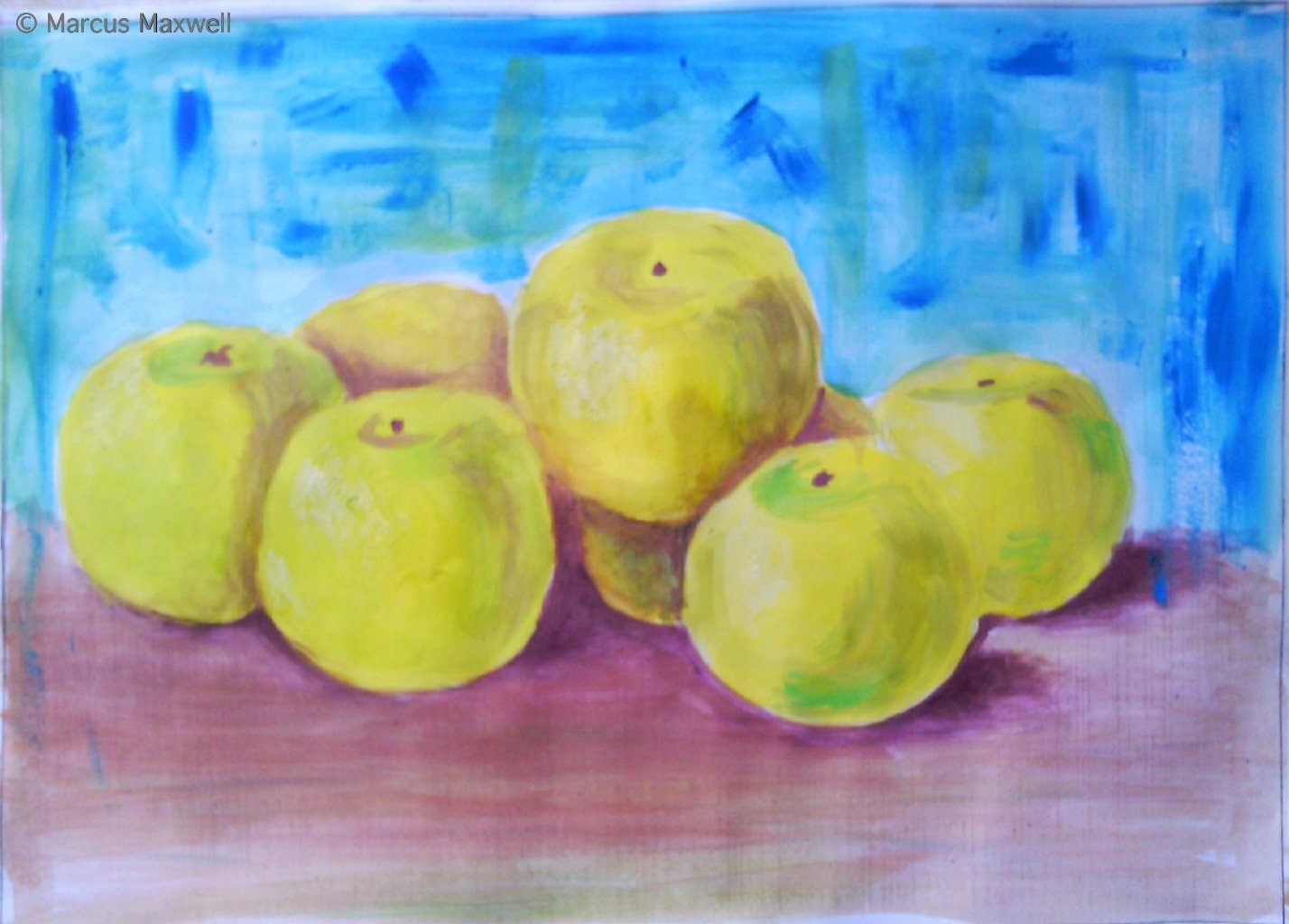 DEVELOPMENT PROCESS
Step 1 ( Shapes)
First I painted the shapes of the oranges with a yellow color as they laid on a table.
After some minutes when the first touch might have dried, I repeaded the process and also applied green color on some of them to show where there were virtally low light (strong tone). At this point they look shabby and dull.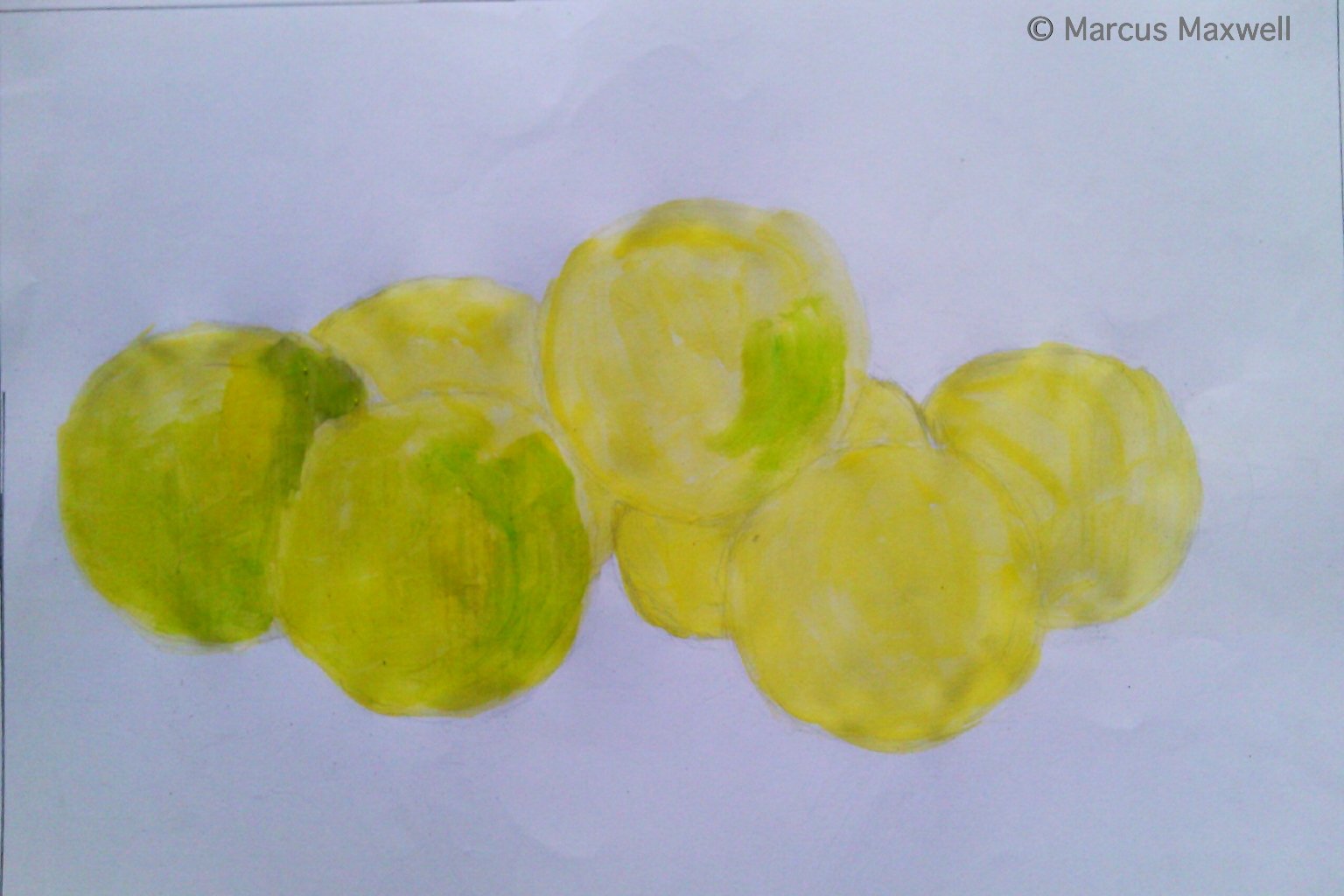 Step 2 (forms and background)
here I applied lighter colors where there were high light and fair colors (mid tones) where there were low light. I used coiled strokes to create my desired shapes by mixing yellow and brown.
Thereafter, I filled in the background with strong colors - mixed black and red to derive a brownish color. Pinkish and yellowish colors were applied to eliminate monotony.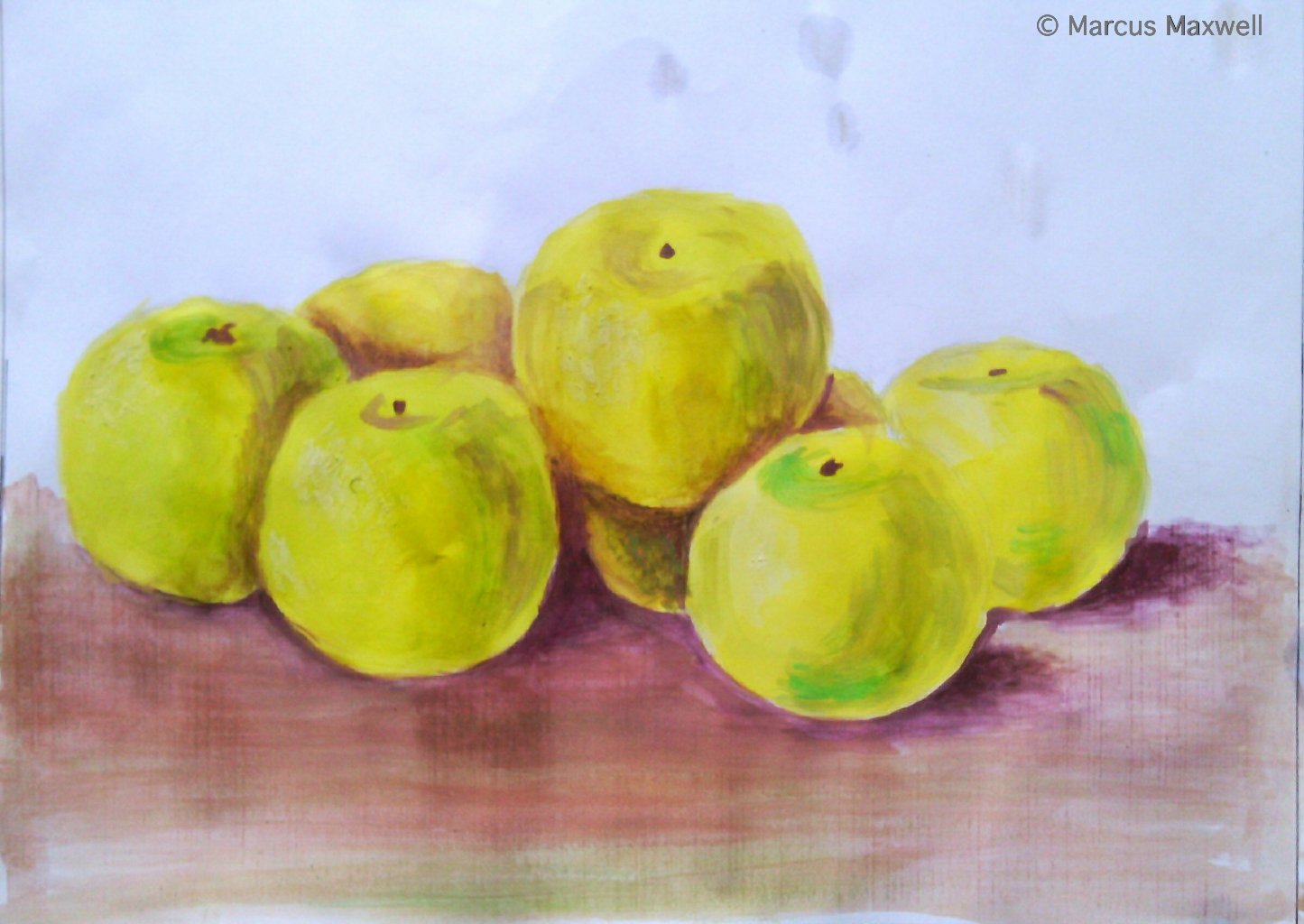 Step 3 (light and background)
I applied a very light color where there were reflected light (coming directly from the sun) by mixing yellow and white. This made it look more lively.
Finally, I gave a strong definition and more detailed to the background with sky blue and dropped some strokes of deep blue color as well.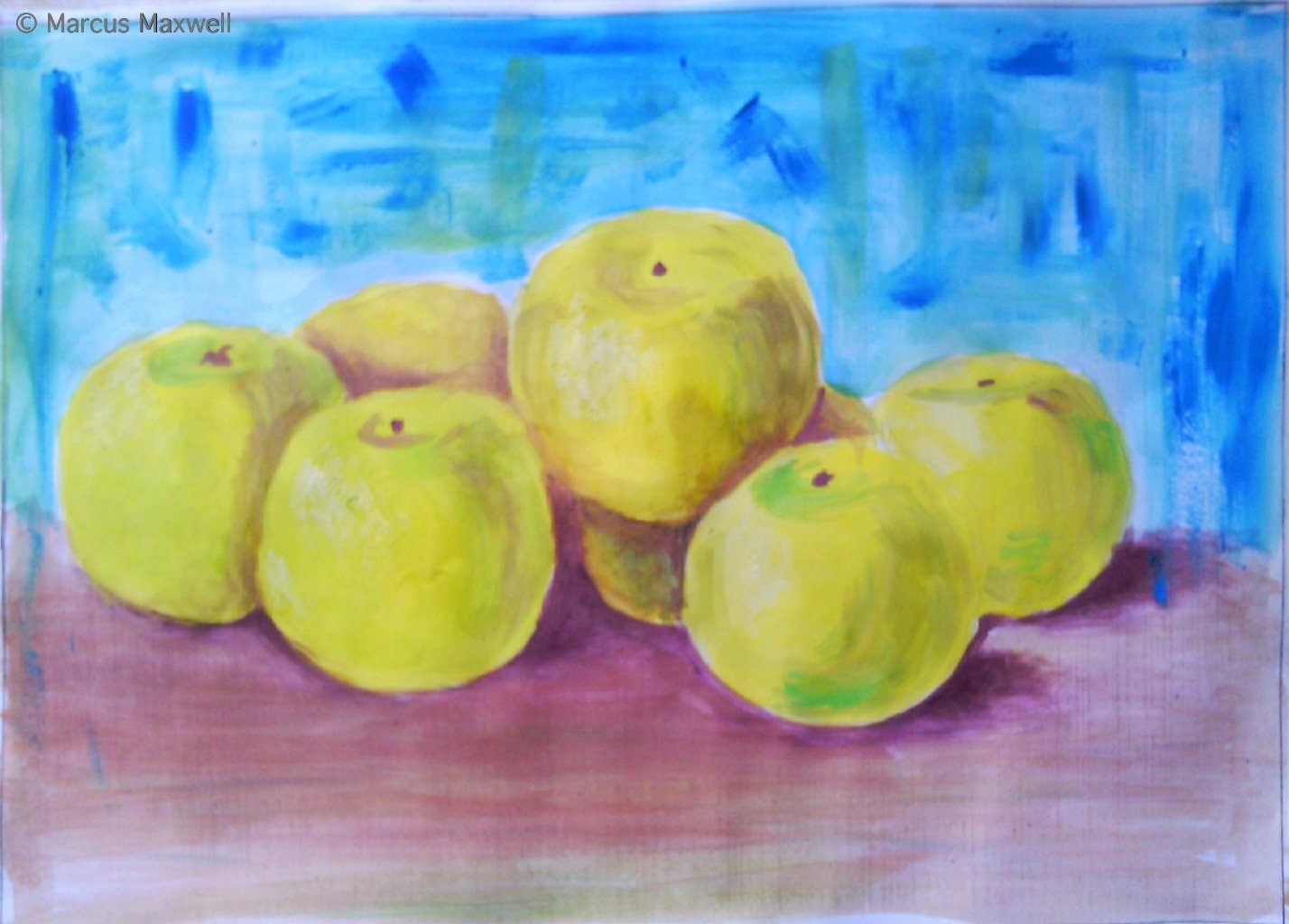 Thank you for visiting my blog.
Your support will be highly appreciated.