Actually I was sitting on a veranda waiting for a friend to show up so we could move out. Suddenly this inspiration came light a flash of light. Without waisting time, I quickly brought out my sketch book and made a sketch of this - a depressed and drunk guy.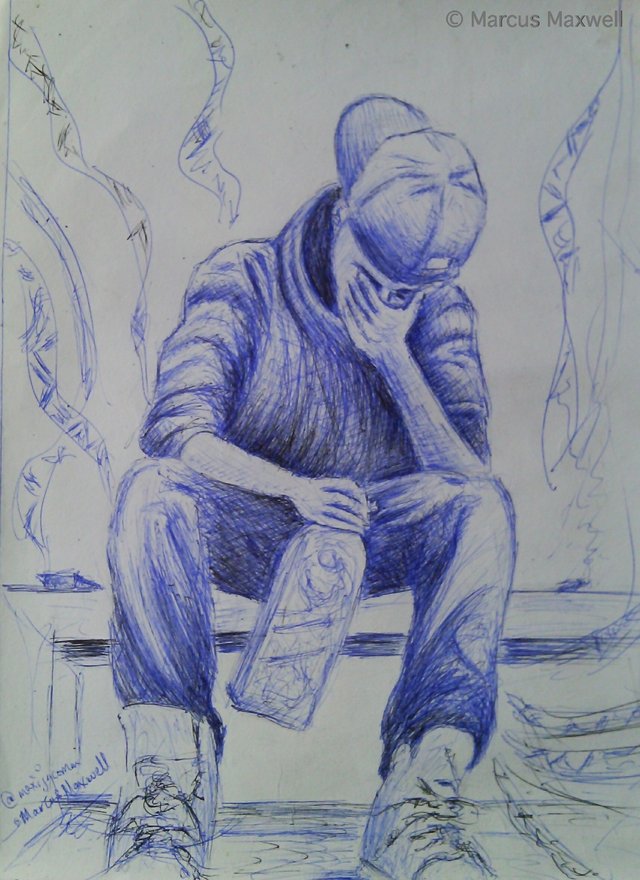 It's about a young dude who is blessed with great talent in music but still finding it difficult to succeed in his pursuit due to the poor economic system and the environment he found himself.
This made him became grieved, hopeless and depressed. He now takes alcohol and smoke in order to ease his pains and grieve.
See progress shots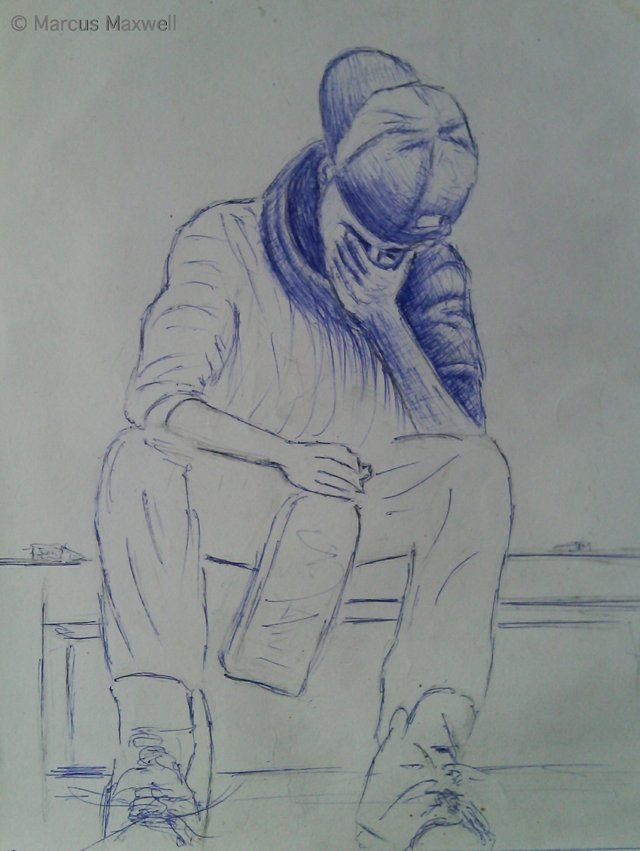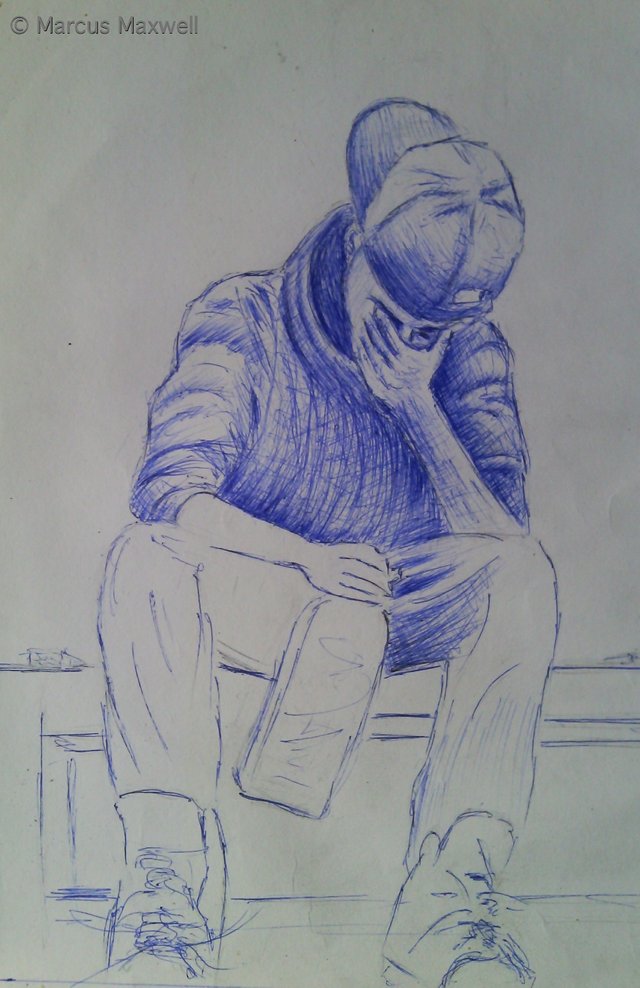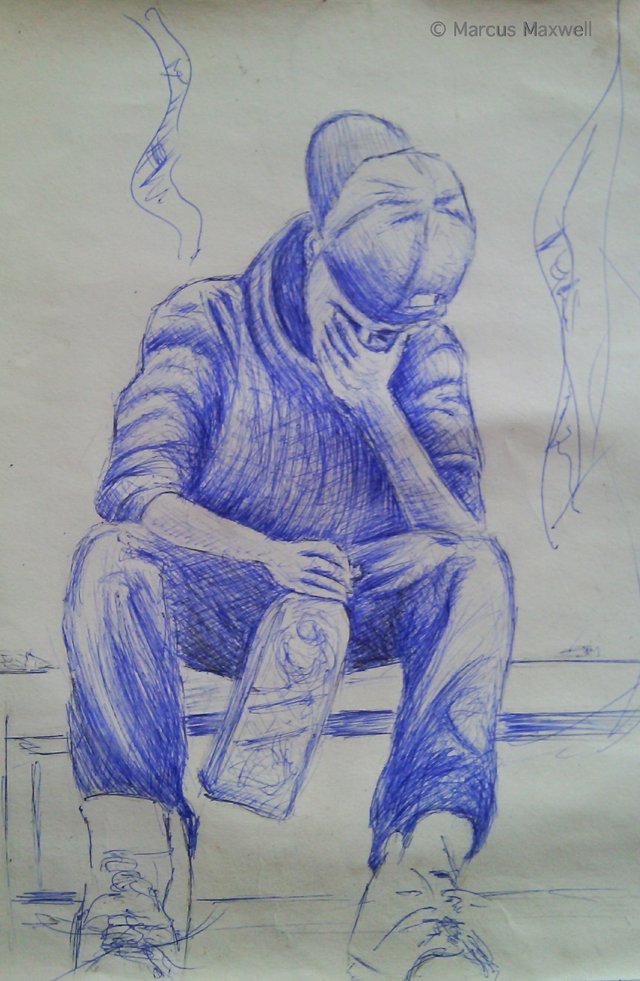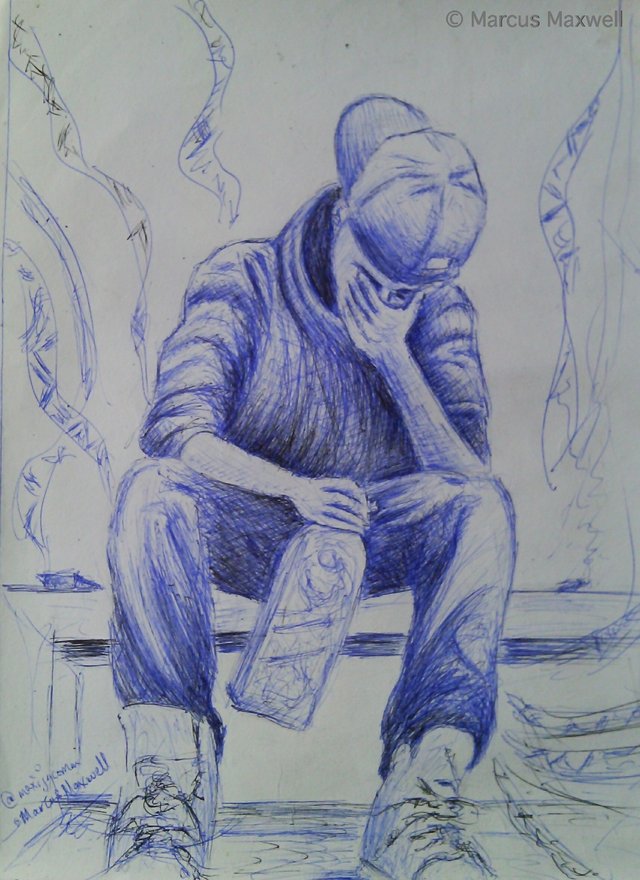 Thank you for visiting my blog.
Your support will be highly appreciated.