ULOG #1 X Beautiful Sunday | Proud Parent
For my first ULOG post by @surpassinggoogle and Beautiful Sunday by @ace108, I would like to share my son's achievement.
It's really motivating when your work is being recognized. And it is more satisfying seeing your child being awarded for doing a great job. We are not a well off family. We live paycheck by paycheck. But we make sure that we provide the best for our child. And we think it is best to invest on his knowledge. Unfortunately, we have to choose from Mathematics and English because we cannot afford the fee for 2 subjects. My wife said that we better let our son take the math subject because she had a hard time on math during her college days. hahahaha Then, since the wife is always right, and she is, then we chose math...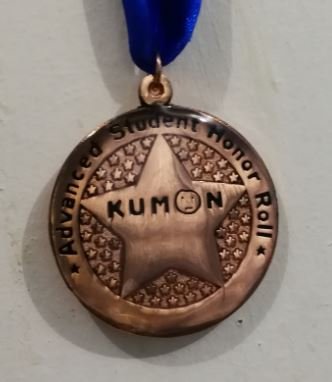 It is not easy for a child to go to an after-school activity especially if it is about schooling again. And that is something that I can brag about my son. He never, even once, complained about attending his Kumon sessions. And another thing, you do not have to tell him to do his homework. He will go straight to his worksheet and start filling it up with answers as soon as he wakes up from his nap time.
And his hard work paid off. He is a Bronze medal awardee for the Advanced Student Honor Roll for Kumon. I was not expecting this because he was in the program for less than a year. Bronze medal is being awarded for students who are working on at least 6 months above their grade level. For other awards given by Kumon, you may refer to this link.
Teacher Tata is the head of the Kumon branch where our son is attending to. She is very jolly and encouraging person. No wonder kids are enjoying the time when they are inside the classroom. To add, she also started a charity where she fed few street children and help them to get to know God better by Bible study and fed them 3 times a day. How nice of her right?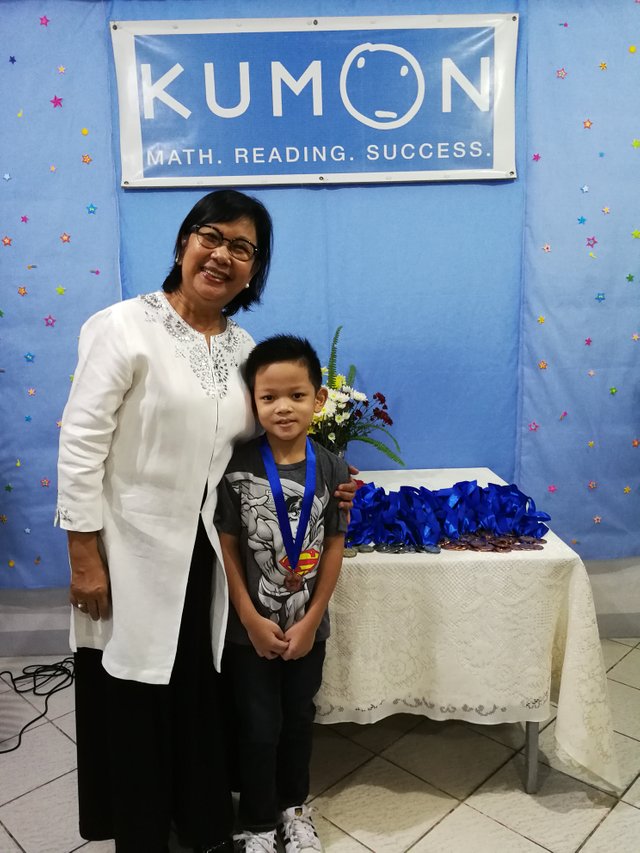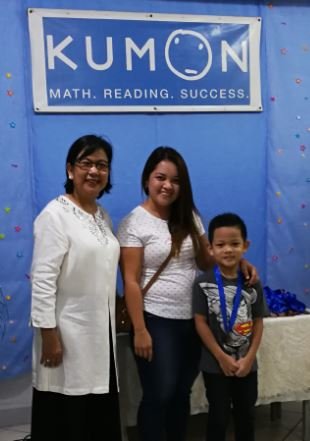 Teacher Tata said on her speech last Satuday, "Good performance deserves good food." And I totally agree to that. After the event, my wife and my son took a rest and waited for our friend. They have a plan on going to the mall to buy school supplies as the school year here in the Philippines starts every month of June. So they went to the mall and I gave them an extra money for extra food or a toy or anything they can buy in order for my son to reward himself.
I was not able to come with them because I was really tired and short of sleep. I just went for a sleep and they were there when I woke up. My son really knows what he wants, he bought a small soft basketball and that's it. The rest of the money were used to buy food.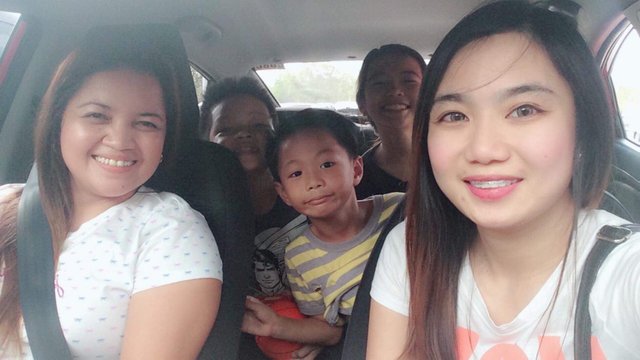 And of course, here in the Philippines, when you tell the kids it's eating time they will shout "Jollibee!!!" But before anything else, picture picture muna kay Jollibee.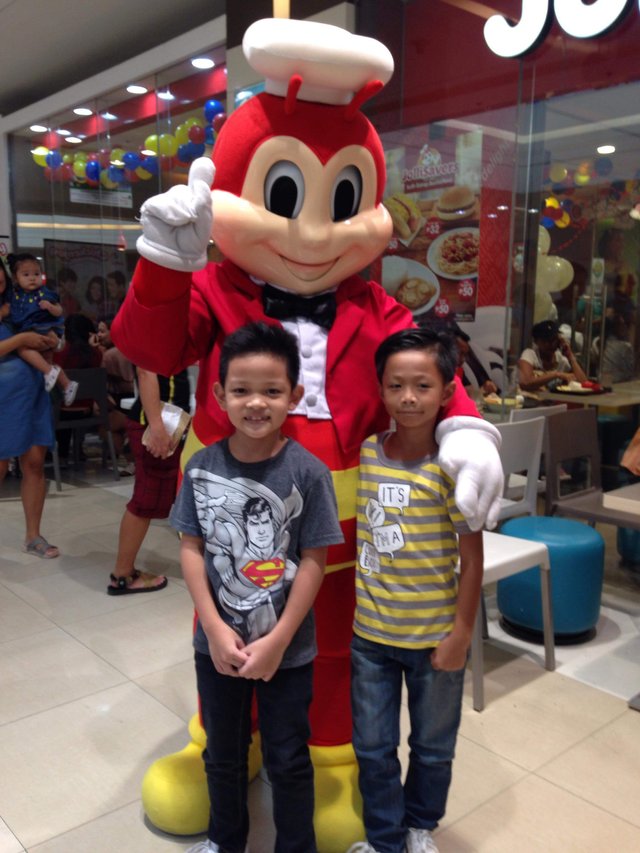 I was happy knowing that they had fun. And I got to have a decent sleep. It was a win win situation. These kids stay in our house up until 11:00PM playing basketball and PS4. The day was well spent. Upto the last drop. hahaha
Thank you Kumon for teaching my son a better way to solve math problems. And loving math instead of hating numbers.
Good Job Kumon!!!

IMAGE SOURCE
Thank you my fellow steemians for taking time to read my post. Hope you have a blessed Sunday.