#ULOG 31 : Yellow River, China (Top Longest Rivers In The World) Part - 06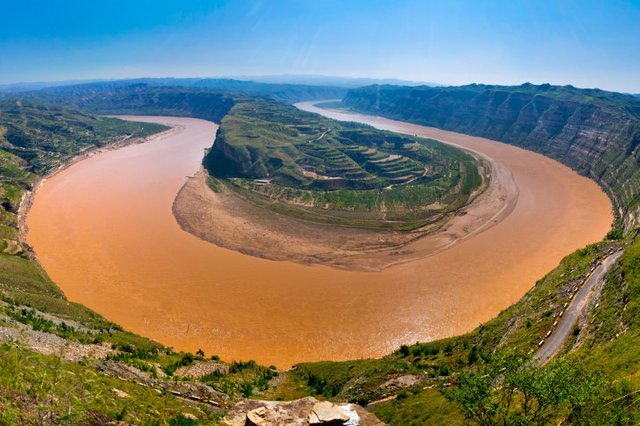 Hello my friends...Good Evening & have a great day....I hope all of you will be good and doing their job well... 
Yellow River is the main river of Central and South Asia, which is the 6th longest river in the world. Its length is 5464 kilo-meters i.e 3398 miles. It flows through China, Tibet, India and Bangladesh. Yellow River originates from the Glacier named Chemayung Dung near Mansarovar in the south of Tibet. Its name is Yan-Lu-Tsang-Pu Chiang (Yellow) in China, Snoop in Tibet, Dehun in Arunachal Pradesh and Brahmaputra in Assam. This river joins in the Bay of Bengal, along with Padma, the original branch of Ganga flowing south through the name of Jamuna in the border of Bangladesh. It is the deepest river in the world.
 Map Of The Yellow River