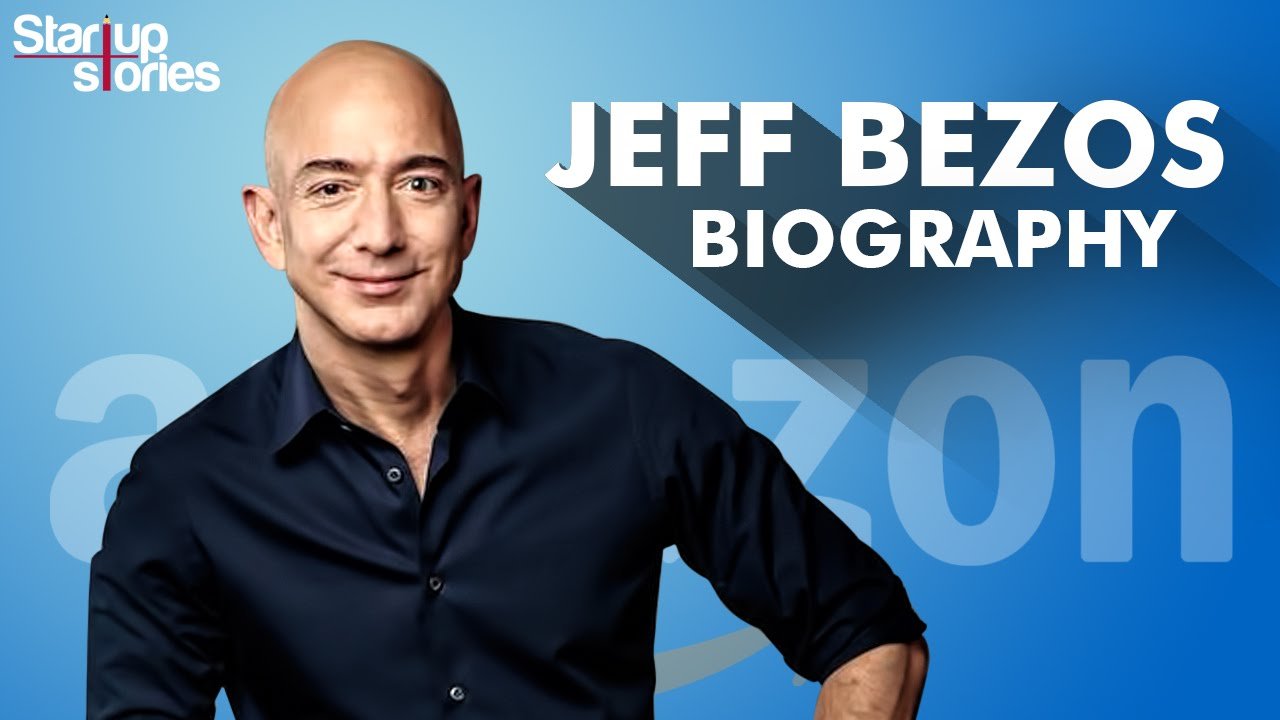 Hello my friends...Good Night ....I hope all of you will be good and doing their job well...   
In this article, we are going to talk about Jeff Bezos, an American entrepreneur and e-commerce leader, the creator of the online company Amazon. Jeff's full name is Jeffrey Preston Bezos. Currently Amazon is the world's largest internet online shopping company, as well as a provider of the world's largest cloud infrastructure services. He is an American technology entrepreneur, investor and philanthropist, who is known as the world's most famous, founder, President and Chief Executive Officer of Amazon. According to June 6, 2018, his earnings were  $150 billion in July 2018.
 Early Life
Jeff Bezos was born on 12 January 1964 in Albuquerque, New Mexico. Jeff Bezos's early studies took place at the River Oaks Elementary School. Jeff Bezos was an intelligent child since childhood. He was interested in science and other things from an early age. Jeff's parents had a garage, later Jeff turned the garage into a science laboratory. He lived in Houston, Texas, as a childhood, he graduated with a degree in electrical engineering and computer science from Princeton University in 1986. Then he also worked in the field of computer science at Wall Street. After that Jeff did an important job of creating a network for an international business, whose name was Fitel. After that Jeff also worked as a Deputy Chairman in a bank trust. Jeff's parents opened a cattle farm on 25,000 acres of land. His maternal grandfather was in the rank of a regional officer in the Atomic Energy Commission. Jeff took education from Florida on 10th. After this, Bezos participated in a science training program at the University of Florida. Jeff got the benefit of this training in 1982 and Jeff then enrolled for Princeton University to study physics.
 Business
He left his job in D. E. Shaw and founded Amazon on July 5 in his garage. He worked very hard in Amazon.com, which he has become a billionaire in the field of business of a major Amazon.com. This company was started by three people and today 20,00,000 employees are working in this company. Jeff Bezos has created a history by introducing the Amazon.com website. He started the online revolution and started the online selling and net banking era. Today Amazon.com is called the world's third online business retailer company. Bezos named his new company "Amazon" after the Amazon River of South America, because its name began with the letter "A" at the beginning of the alphabet. He took an estimated $ 300,000 from his parents and invested in Amazon. With the help of Amazon.com, Jeff has given a different perspective on buying people. In this, the customer has to order online goods and a company employee comes home and the goods are delivered through the courier or sent to the person's address. On September 8, 2000, the establishment of aerospace company Blue Origin, the aim of this company is to make space travel cheaper for the general public. Blue Origin started test flights for space in 2015 and plans to start the commercial suburban human space journey in late 2018. He had bought the Washington Post of US $ 250 million in 2013. Firstly the company started as online bookstore, then expanded into a variety of products and services, including video and audio streaming.
 Personal Life
On the first day of Jeff's past with his maternal grandfather. Jeff's maternal grandfather resigned from his work and started working at Jeff's Animal Farm. They used to work there with their grandfather. Jeff's mind seemed to be in mechanical work. He went to the United States at the age of 15. When Jeff was 5 years old. Then his father got married again. Jeff's mother's name was Miguel. His mother was born in Cuba. His mother has worked for a few days in a company named Xan. During the 1990s, Bezos earned a reputation for promoting Amazon with public donation and social welfare.
Awards
He was awarded the "Silver night" award.
In 1999, Times Magazine honored him with the special person of the year.
 In 2008, News U.S And the World Report chose Jeff to be one of America's online leaders.
Jeff is also called the father-in-law of e-commerce.
The New York Times journalist Nelly Bowles has described Bezos's personality, that "he is a great businessman and he has a corporate titan with good heart".