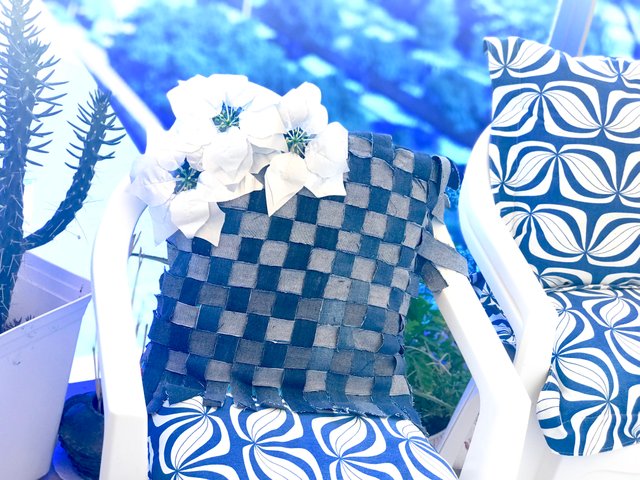 Welcome to:


Hola #uloggers! 👋
Did you know how or when did the denim fashion started?
According to the history blog site,
Genoa, Italy claims that Denim was first made in the 1500s for sailors and fisherman of Genoa and was first known as "bleu de Genes" (hence blue jeans). Nimes, France also claimed the same as the André family produced the sturdy cotton twill dyed indigo for generations known as "serge de Nîmes" (hence denim). The Italian material was cheap and became popular all over Europe.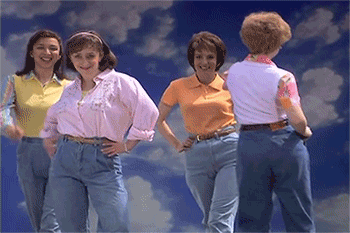 In the late 1800's, German-American businessman Levi Strauss brought denim to the United States and together with Jacob Davis (modern jeans inventor), Levi Strauss & Co was born and the blue jeans era started. It became popular because of their durability and the rest is history.
Now we know the origin of denim and jeans 😉, let's move on to our DIY.


This is a continuation of my denim DIY projects . What I love about this project aside from I saved some money for buying new home decor stuffs, I'm giving my old clothes a brand new life than throwing them away.
After I'm done with my fab and chic DIY apron set, I made a new cover for the old christmas cushion yesterday.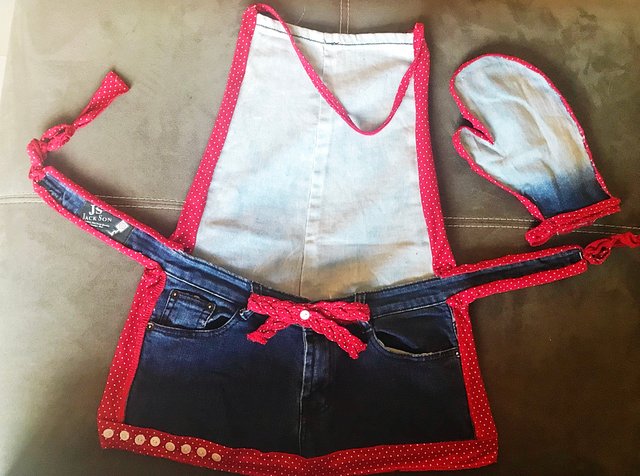 This DIY is super easy to do. It looks pretty neat, fab and simple. Sewing machine or hot glue will do and it only took me four hours (my kind of siesta) to mdke it.
Materials
Old denims (or any cotton fabric)
old t-shirt
glue gun and stick glues
Ruler
Marker
Scissor
artificial flower (optional)
The Making
Cut each side of the old denims

Make 2-3 inches strips by using a marker and ruler then cut...cut...cut...


Lay down the old cotton shirt, place the cushion on top of it, mark a line spacing 2 inches from the top.



Assemble the denim by attaching on the old top. I use the outside part of the denim for the horizontal and the inside part (light color) for the vertical side. alternate each cut and hot glued at the buttom. Do the same on the other side of the cushion.




When it's done, I place the old cushion inside it and added an artificial flower.


What do you think? With or without the flower?
Either way, it's a perfect match for our blue white balcony. ❤️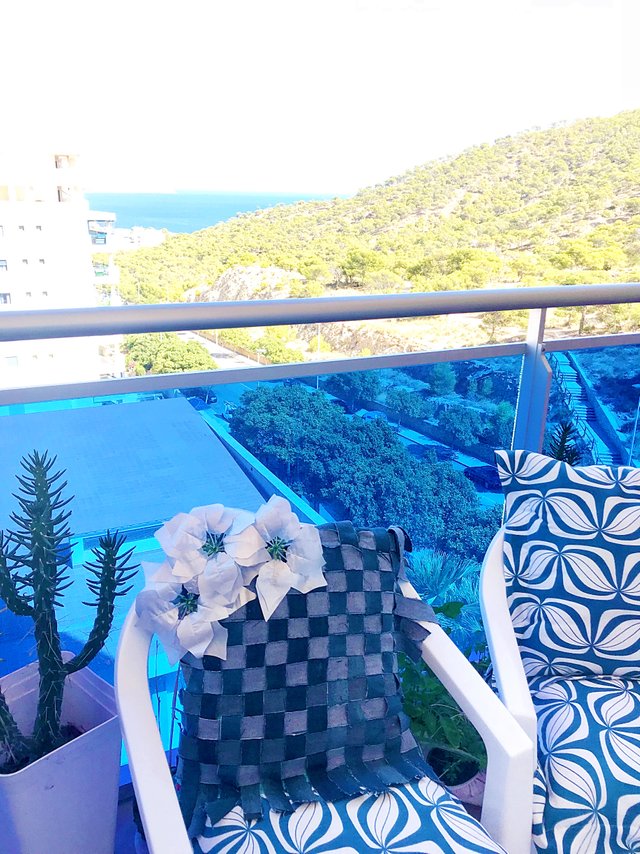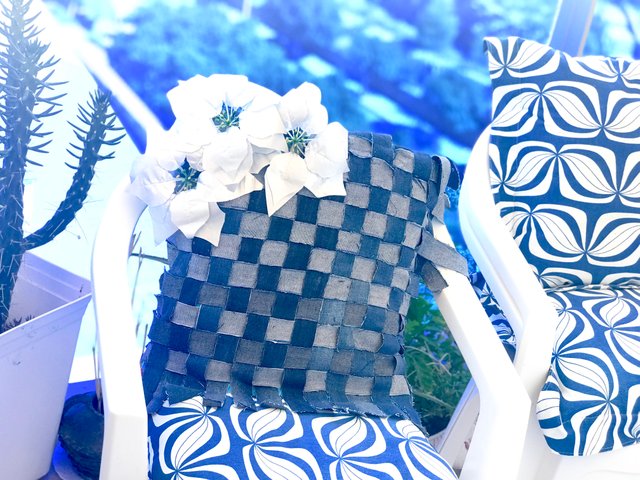 Hope you enjoyed this DIY idea as much as I do ❤️
Happy weekend! ❤️



All contents are mine unless stated otherwise.
Gif:GIPHY
Cool divider by: @janie
#arts&craft #diy #untalented #philippines #spain #homestead


Have a JOYful day Steemian!


Join us @steemitbloggers. Animation By @zord189