Ulog#78: All Souls Day
Happy All souls day!
I am here with my son. Since it's Nov.02, we in the Philippines celebrates the yearly "all souls day!"
During this time we normallygoes tonthe cemeteryto pay a visit to our departed loved ones. It is in our tradition to light a candle for them which signifies light to their ways wherever they maybe.We also bring some food for them so they'll food on their journey. This is a once in year event for them so we make it a point that we have prepared for it.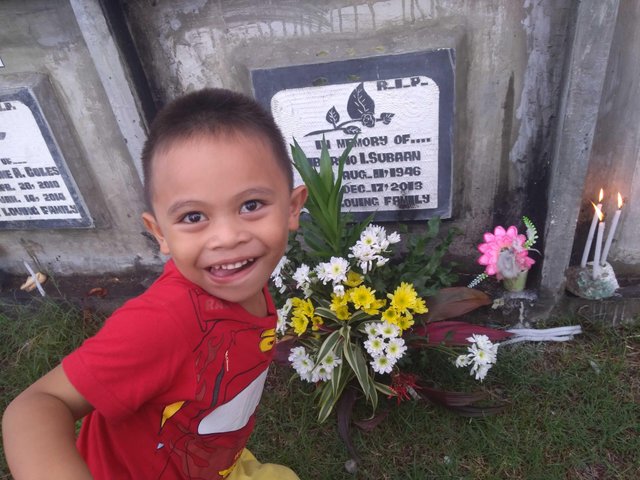 This is my father's grave. He passed we back Dec. 2013 due to a cardiac arrest. By now, we have moved with our lives. Knowing that death is inevitable, moving on is our only option. We're grateful that our family have already moved on from such tragedy, having each other to give a hand we know we can make it. For now all we can do is to visit him at times and specially on all souls day!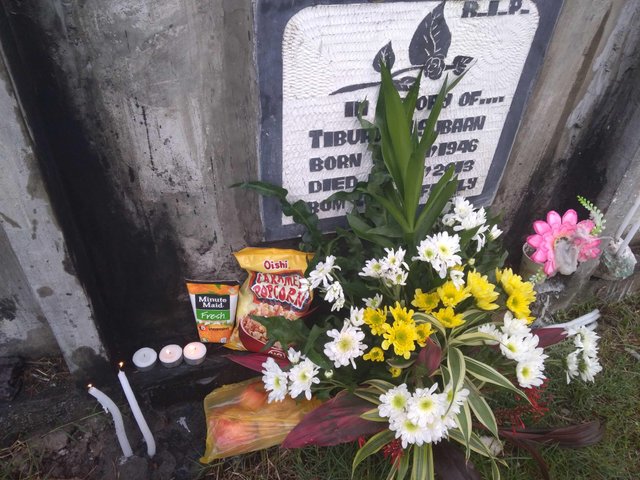 We've missed you papa and I hope you will watch over us in the years to come!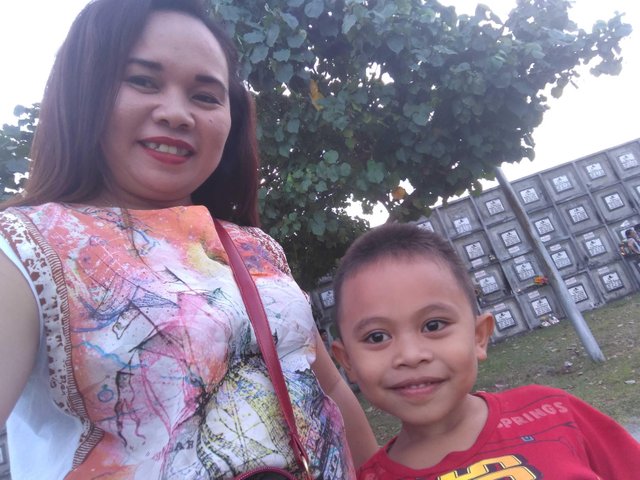 Have a great day Steemian'Z!