Ulog#74: My lunch dish for today!
Good morning steemit!
Guess what, I have here a very sumptuous dish.
Well it's just a soup or rather a stew dish but for me it's something special hahaa..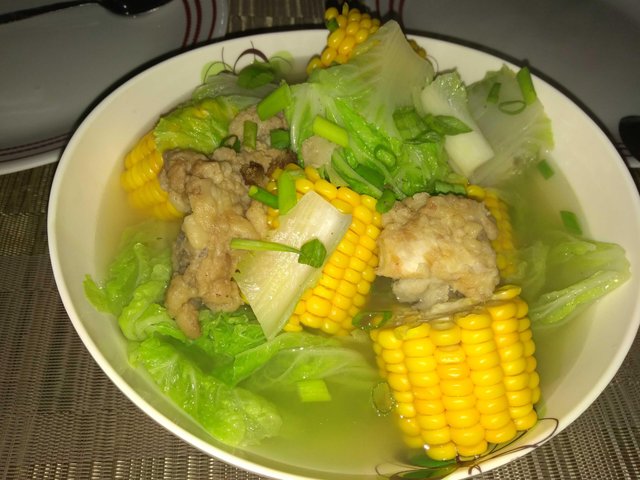 I just have cooked my lunch viand and here it is. It's a stewed chicken with sweet corn. Actually the sweet corn makes it special for me. Since we don't usually add in corn on chicken soup dish and for a change,
I did! The corn did compliment on the taste of the chicken. It then adds more flavor to it. My children do love corn and I think they'll gping to love this dish as well. But since they are in school maybe I will have to set aside some portion of my viand for them this afternoon.
So guys let's go.. Go grab your spoon!!
Have a great lunch steemian'Z!
God bless!