Ulog #73: Food for the soul.
Hey steemit, good morning to all!
Hmmm what do we have here?
As you can swe I have here some kakanin or snacks. This is locally known as puto cheese..
I usually make this when there's a special occasions or even on Sunday's. Do you think it's delicious?
I think so because my kids love eating this while snacking.
So what's the occasion?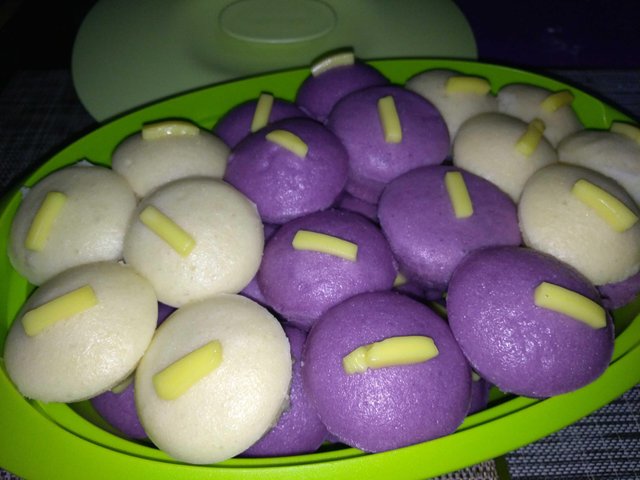 October is the month of rosary for us Catholics.
We celebrate this by having a rosary daily for the whole month of October. And since today is the schedule that it shall be held in my house, I prepared this simple snack so that after the rosary session we shall have some chit-chat while eating snack. After feeding our soul we also feed our body. And here's my simple preparation for snacks. For sure they'll gonna love this. Pilipinos just love eating rice delicacies or what we called kakanin. And this is so easy to prepare. Almost all mothers knows the different recipes of various kakanin. And me this is one of my favorite!
Thanks for the kind visit!
God bless!