ULOG #15: I Can Do Something for My Witness | Continuing My Discovering the Undermined GEMS Series with My 6th GEM - @surpassinggoogle!
Created using Canva
Hello everyone, I am back today with my Discovering the Undermined Gems! It has been a while and I am now doing it more like by promptings when I found my gems. I did not want to "force" some posts out for the sake of doing it but I wanted to just let my heart lead me, if you get what I mean.
My series started initially to want to "tip" random strangers I meet in the serviceline or even in the little circle of community I am in, to brighten up their days after having put in their whole heart in doing what they have been doing, regardless of their rewards. I find A LOT of undermined gems around and we sometimes take them for granted. I purposefully receive inspirations from them and want to showcase them to the world, at least in the Steemit world to those who read my stuff. With the SBD/Steem payout from the post after 7 days, I write a note to them and include cash or transfer SBD/Steem to them to let them know they are seen.
---
Learning About and Introducing the Gem of the Day
Okay, today I am featuring someone I really barely know but have read some of his works on Steemit. I was thinking if it is appropriate to "call upon" a witness you know. I know all of the witnesses have been so busy working on the rerolling when Steemit blockchain broke just the other day. Thank you so very much you all, truly! Anyway, I read this post ULOG: Call to Action. @surpassinggoogle needs our help! from @derangedvisions. I transferred a small amount of Steem to him but I was thinking if I could do more. For some reason, I felt I need to come out of my timidity and join the rally with @derangedvisions, whom I know through his wife back then. I DM-ed him to ask if I should get permission from @surpassinggoogle, in case I bother him. I am so glad I talked with Wes and knew it is a go-ahead!
When I think of @surpassinggoogle, I think of him as a really tall guy but with a very very kind heart. I remember most of the time when I see someone rallying for help, he is almost surely there and he upvotes as well as gives generously. He comforts the broken and he offers help. I never really got to know him deeper till today when I felt strongly to re-open this series to talk about him. I realize I didn't know him much so of course I went to his profile at www.steemit.com/@surpassinggoogle and came across a timely interview of @clixmoney and him. Good job and thank you, @clixmoney! You must check it out here at DCooperation - Part 1 - Meet @surpassinggoogle - The witness @steemgigs - The creator of ulogs.org & steemgigs.org ► Dtube Collaboration #56 ◄.
From this video, I learnt that @surpassinggoogle who is Terry by his real name has not just a big heart but he has a powerful mind. Powerful in the sense not just in terms of intelligence but also in decision making. He suffered a lot but as young as 13, he knew there is no middle ground between being cruel or kind conditioned by his situations, he has to pick just one. He picked and powerfully chose to be loving, which can be explained in all his acts across Steemit, as he established many tags and platforms for us such as #untalented, #teardrops, #ulog, @steemgigs, ulogs.org just to make sure even if we cannot believe in ourselves having something to offer to this big table of Steemit, he can believe in us and let us be the "celebrity" and he being our fan. That is already very mindblowing!
Sir Terry believes firmly in spreading and reaching out beyond geographical locations and the internet enables all of us to do that. I am amazed at his heart and dream, a dream his father shares with him. He goes around meeting people whom he knows from Steemit and have time with them. I have seen how he empowers the #teamphilipines a lot!
In the very own words from @surpassinggoogle or his witness name @steemgigs:
The common saying is that we need to wait till the end of the tunnel to find light, but how about we take light to inside the tunnels?
This is a video I found on his ulog.org next to me trying to write out this post now, he is still telling us that our opinions and thoughts matter. This is my first time using ulogs.org and I have to say he did an excellent job with it! Just look at his encouraging statement again above our drafts!
Just look at his encouraging statement again above our drafts! In case you didn't read it or realize how he boosts us everytime before we write our ulog:
The art of ULOGGING is a conscious effort to "mine the human" into its "awesomest version", while reshaping the entire INTERNET and creating legends, icons, great men and women, brothers and "True Celebrities".
Together ULOGGING, we will remove "all barriers to entry" for content-creation, content-curation and steem-promotion, "making steeming as difficult as 1, 2, 3".
We will own our very cookies; we will re-tap into our shine and recover lost shine. We will fly.
("True Celebrity-hood" for "everyone" once and for all!)
In the world of crypto-kitties, pokemonGO, superman, Blacky the rich cat etc we will bear forth "True Celebrities" (the awesomest version of human). Beautiful Disruption!!! (positive world adjustment).
In due time, we will celebrate breakthrough with the @teardrops Smart Media Token; "@surpassinggoogle".
"There is now light inside the tunnel". Your Ultimate "True Fan" (your boy terry). Happy ULOGGING!!!
Ulogs.org allows you to enjoy the entire steem ecosystem. So, incase you change your mind and want to do a steemit post like normal, that's easy!!! Simply remove the default "ULOG:" from Title above and kindly remove the default "#ulog" from among the tags in the Hashtags box. Please help us as we try to reserve #ulog, only for ULOGs. (If your post is a ULOG, you will not have cheetah-worries etc) Want to "mine the human" some more, you can also try one of our specialized editors above!!!
In a world that is rather cold, I think what he is doing really brings a lot of warmth to this platform and he has already made many differences. He reminds me of this bible verse EVERY time I read of him either in a post or commenting on others' posts:
And as for [the rest of] you, [a]believers, do not grow tired or lose heart in doing good [but continue doing what is right without weakening]. ~2 Thessalonians 3:13 Amplified Bible (AMP)
Now what happened was Terry was chatting with @derangedvisions and he got to know that Terry has been going through some difficulties, emotionally and financially. He needs quite an amount to maintain his dad's health and he himself is also affected by some depressing feelings, after working very hard to make sure his dad is okay. Simultaneously, he never stop showing support and working on what he has created for us especially ulogs.org site. His own health is also affected. I think @derangedvisions put it better with some actual facts from his conversation with @surpassinggoogle, so let me quote him:
Terry has been a little absent as of late and I am sure that a lot of his followers and those in the Steemgigs discord have noticed it as well. He had made a post in the discord server a while back about his feelings of depression and how that is affecting him and we all know that he has been working very hard to keep his father's health as stable as possible.
Even with all of this going on, Terry has still managed to find the time to work on the ulogs.org site, read people's ulogs, and continue to give back to the community. Giving back to the community has become a lot harder for him since his delegation from @ned was pulled about 24 days ago. I understand that @ned delegated to a lot of different projects and people and they all had their delegation pulled, but @surpassingoogle's delegation was being used to change people's lives all over the world.
Terry let me know that his father's health was continuing to decline and his own health was beginning to decline as well. He said that the medicine that his father needs costs around $50 USD per day. As you can see his situation is not very good, but he continues to think about everyone here on the platform and how he can help all of you, even though he really needs the help from us.
Now, here's what we can do! Calling all planktons, redfish, minnows, orcas, dolphins, mermaids, whales on Steemit!
GIF Source
I think we all can do something, whether big or small. It is time for us to "repay" his kindness and let this GEM shine even more. He has done so much for this whole community on Steemit so these are the least we can do for him:
As small as I am as a minnow (who is now a redfish again after some delegations), I think we can write something good about @surpassinggoogle and let the liquid rewards go to him. Maybe my post will not be upvoted much due to my low visibility, but it may go somewhere and the word is spread!

Transfer an amount of Steem to him that you are comfortable with. It gets accumulated and who knows how much it can help him in the medical fees and uplift him from the financial stress so he can focus on the other things. Steemit has been a platform where I have seen many acts of kindness from strangers across the globe and that is also why I feel so connected with some of you though we have not met.

Resteem this post or @derangedvision's post or BOTH! hahahaha!

Do ALL of the above! There is never too much when we are doing good!
Let's do unto him what he has always been doing unto us!
More ideas [email protected] which I find very valid, one of which about delegation is also suggested by @mermaidvampire:
I have a few more ideas for ways to help.
Delegate some SP
Vote for @steemgigs for witness via one click Here through Steem Connect OR go the long route and find @steemgigs in the list https://steemit.com/~witnesses
Put @surpassinggoogle and @steemgigs and @ulogs into your autovoter for one vote each per day.
If you are writing from https://steempeak.com for random purposes, you can delegate a portion of the posts proceeds to @surpassinggoogle or any other account by clicking the Add Beneficiaries button at the bottom of the post form.
---
GIF Source
For you @surpassinggoogle, I want to pray and bless you from where I am:
I pray that you receive emotional strength and grace to do the impossible. May you be enveloped with love and the Person of Love Himself. As you are going through this tunnel, let your tunnel be shined with so much lights that you feel like you are walking in bright daylight. I bless your soul and your heart and may you be greatly rewarded for all that you are doing. As many lives are changed by your contributions, let your life be known for wearing the heart of love and kindness. Peace that surpasses all understanding be with you!
Thank you for reading through my post. I hope to see more love shown towards @surpassinggoogle after this! We are YOUR FANS, Terry!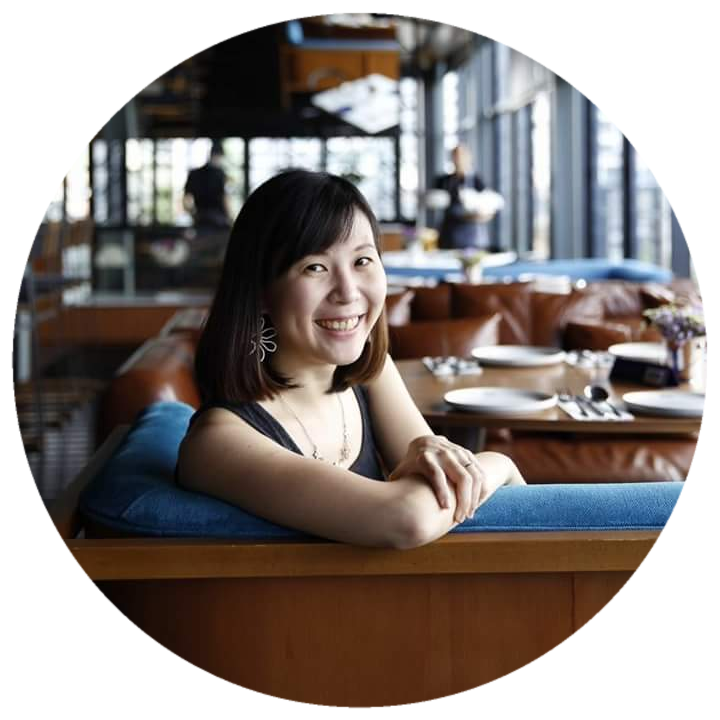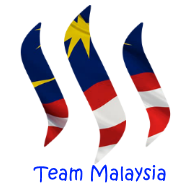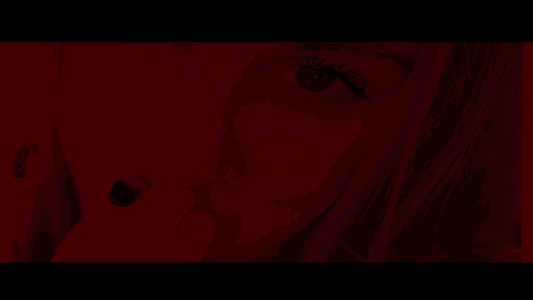 created by @zord189