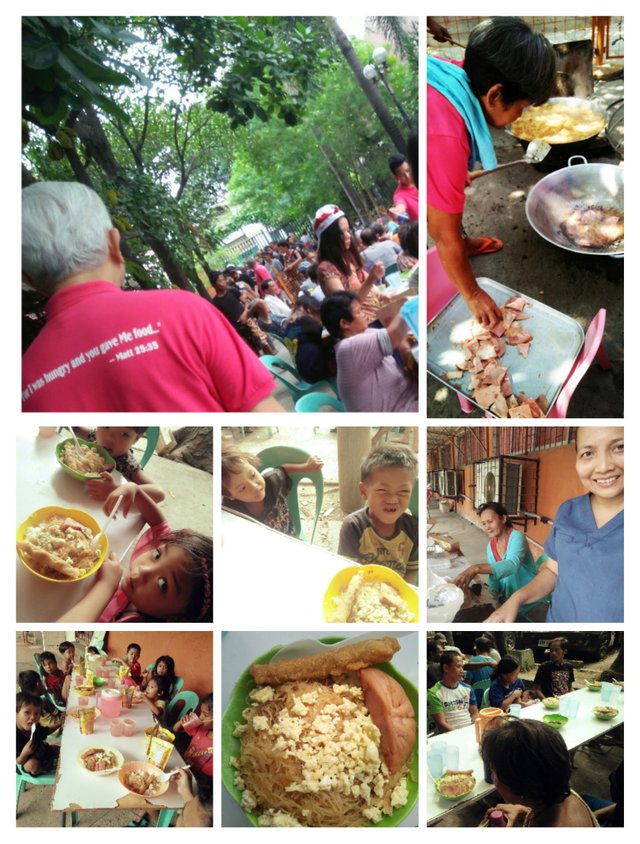 It's my weekly commitment to volunteer in their feeding program because I believe in their noble cause. The group is behind every Sunday's feeding behind Mabolo 's church. Their generosity inspires me to be grateful and to be generous as well.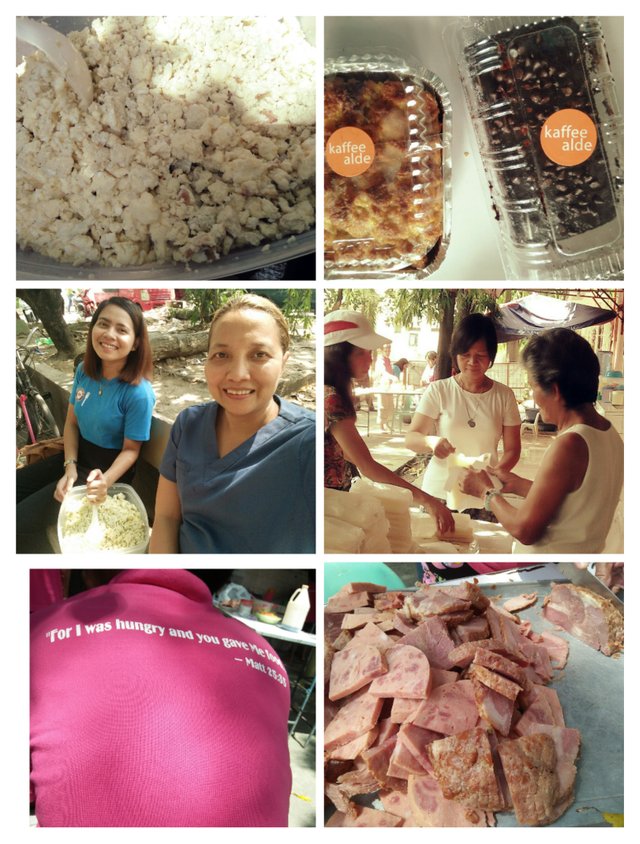 Today, they served ham, egg omelette, rice noodles, rice and ngohiong. I do not know if many are aware of this group hence the blog. I hope by writing about them they get more donors. Because for this activity to survive it needs the financial support of many. More often than not groups like this are under appreciated if not underfunded. It is my hope that they will strive to feed more in the years to come. FYI they have been doing this for 25years now.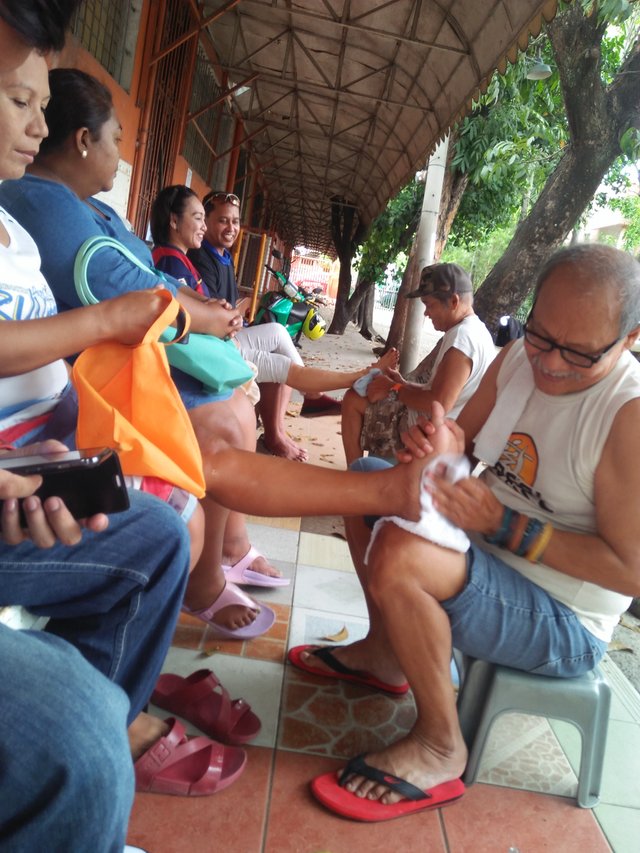 I get introduced to this place when I had a reflexology session. So if you know where the healing session is being undertaken then you know where the weekly feeding is. FYI there is a free reflexology class to those willing to learn. I actually would recommend their reflexology as the therapist are kind and friendly. They have session even on weekend.On Sunday, it's after the feeding meaning after 11am.
This are the footage I take off the group last Sunday during the town fiesta.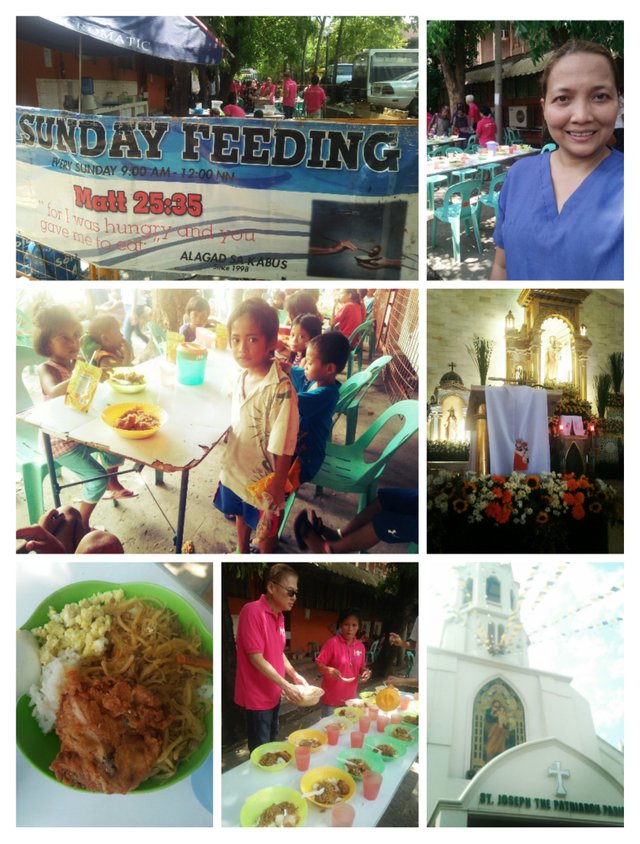 After the feeding I went to the mall to cool down as the heat was scorching hot. There I discovered they were celebrating cancer awareness month. I chanced by Tirso Cruz, a seasoned actor serenading the participants.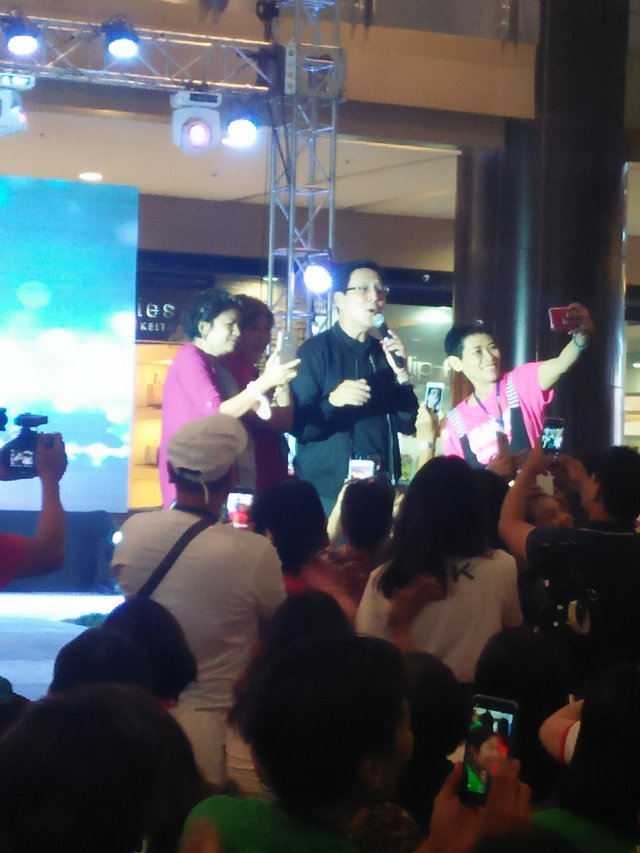 Curious what the event has to offer I moved about and chanced a familiar face. This girl I meet in one of the charity works I did for Everlasting Hope,a NGO for cancer striken kids. In case you missed that do scroll down a bit. So here we are taking a souvenir picture please note that proud happy face as she shows off the bag she painted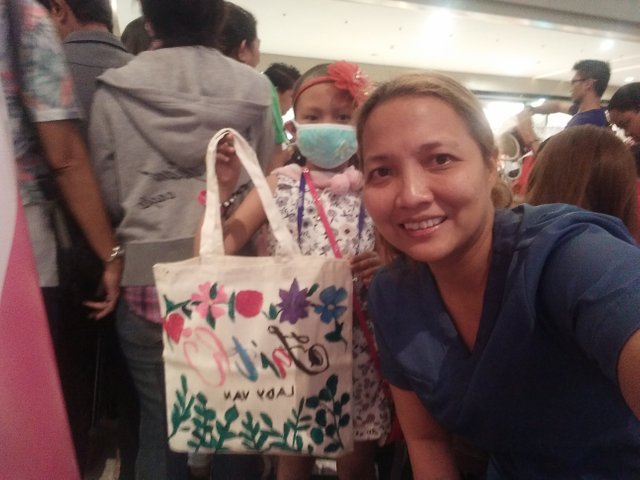 I learned that the participants gets to have a white canvass bag they can paint for free. See how talented they are. Also, see how encouraging the messages are too.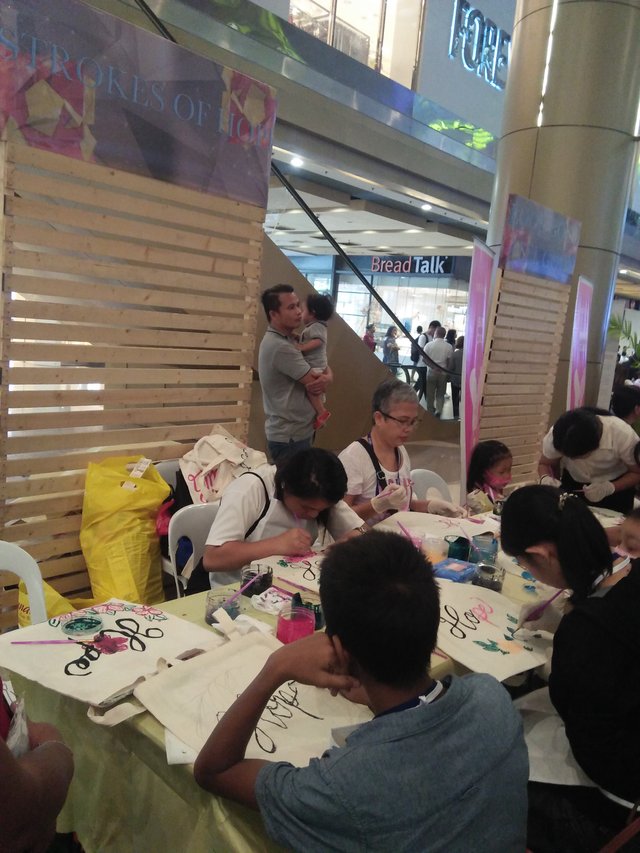 If there is one thing I learned from all my charity works it's how hope can make a difference. We feed the hungry hoping it will help them somehow. We donate things to calamity strike citizen for the same reasons .Donations and scholarship pours in with the desire that others can have better life through education. Sponsorship are given to research out of desires to end cancer and other illness. Man clings in hopes to get them through the trying times .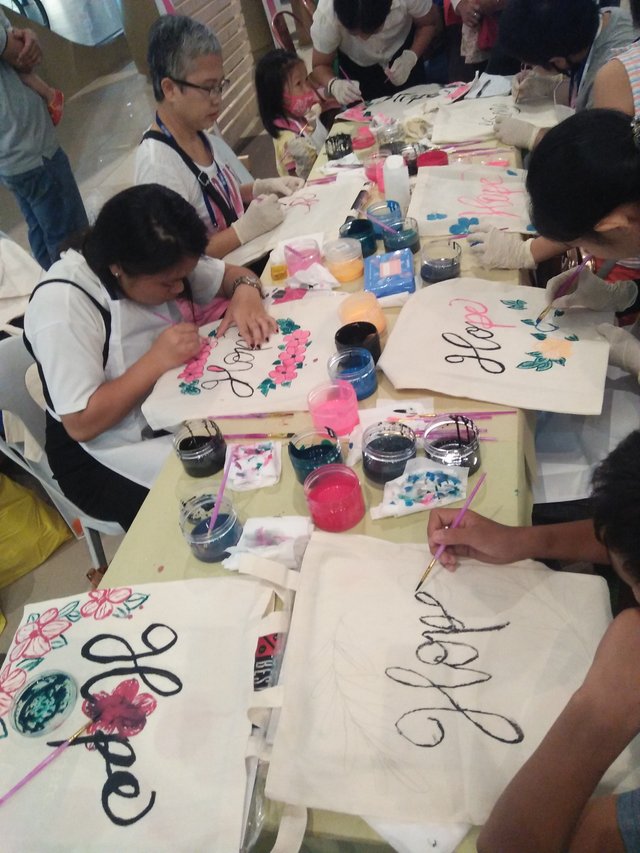 I wish I have their skills. Had I been born artistic I can donate a canvass for this causes I believe in but I'm not so I'll just share my extra time to volunteer to do service to others wherever there is a chance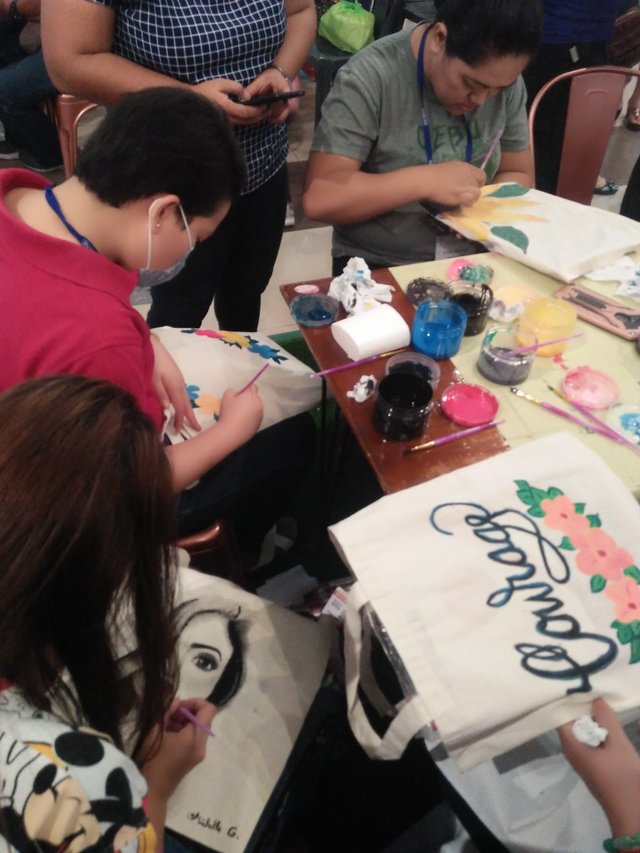 VOLUNTEERING is now fast becoming a popular word among millenials thanks to social media. Irregardless what's the motive is it's not for us to judge. What's important is there is an initiative to resolve a problem rather than simply complain about it. There may be rotten apples of foundations who use this causes to enrich themselves but this are rarity.Id like to believe in the future more and more will share their resources, time, talents for causes that express humanity at its best. In closing, I do wish to encourage others to volunteer in whatever cause you have your heart into .The world needs you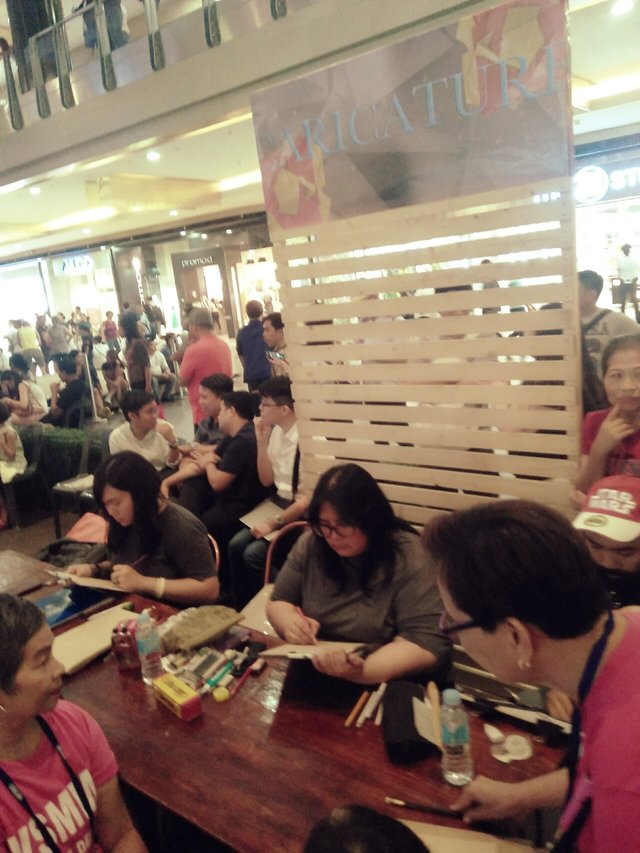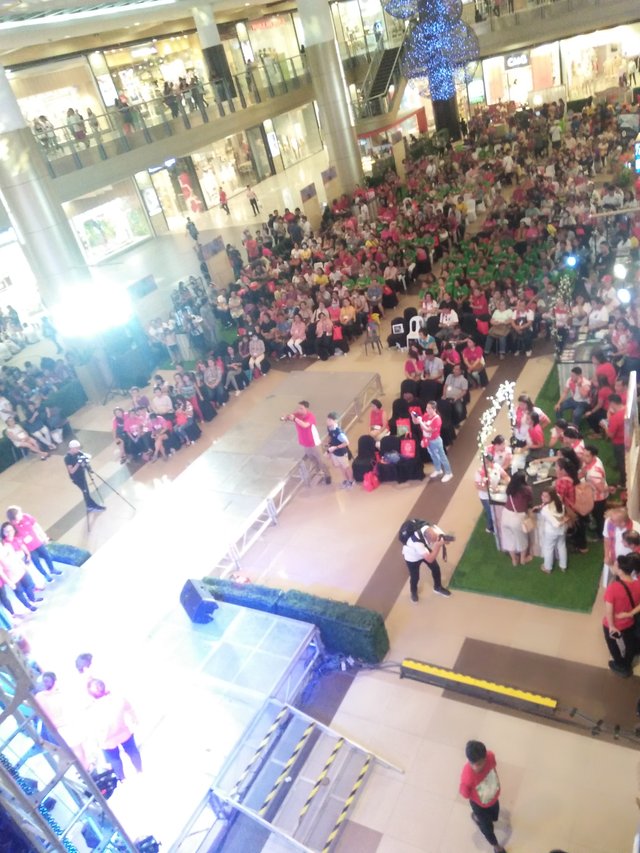 Do rememebr you're unique and your gift was for a reason. I hope you use it to serve others. I hope it helps create a much better world for others .It just requires you to be open to the experience and to be generous of your gift.
Till next post,
Ayn