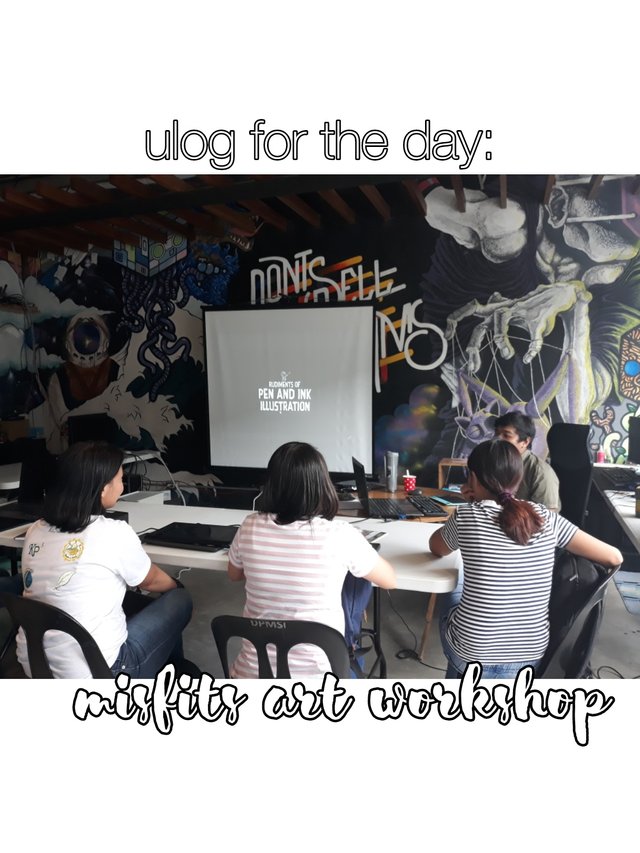 Last Saturday, I was not expecting to be part of this Misfits Art Workshop. I just saw over someone's post, particularly from Christian Gamolo's shared post over facebook about this Pen and Ink Illustration and Character Drawing workshop.
I got interested with it although it would be in conflict with my Saturday class schedule since our class for that day would end at 1:30 in the afternoon and the workshop would start at 1:00. But I really did not mind about it and submitted my application online. Like I said, I was not expecting they would shortlist me. I was actually in a hurry to answer the questions/ survey online.
Luckily, our class in Principes in Teaching and Learning ended earlier than we expected. I was able to have lunch at the mall nearby our school. I was then in a hurry since it was already 1:00 in the afternoon when I reached the terminal that would take me to the venue which is located meters away from home.
I was at the venue and glad that they were just starting. I positioned myself at the back because it would really be awkward for me to disturb those who are already seated at the front.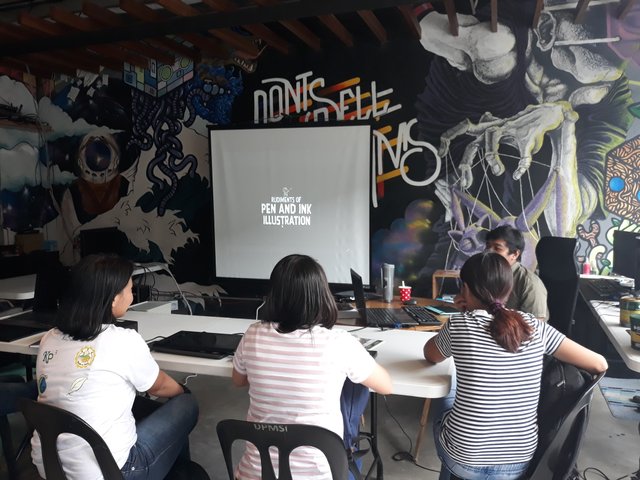 On this photo, Christian was giving an introduction about what he would be speaking about. He said we would also have a short activity to practice ourselves in using pen and ink. Those two art materials were two of my least favorite although I used to doodle a lot that is why I am excited to learn techniques.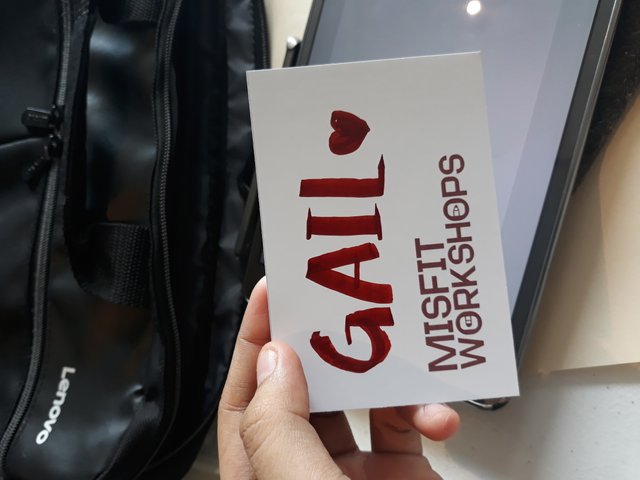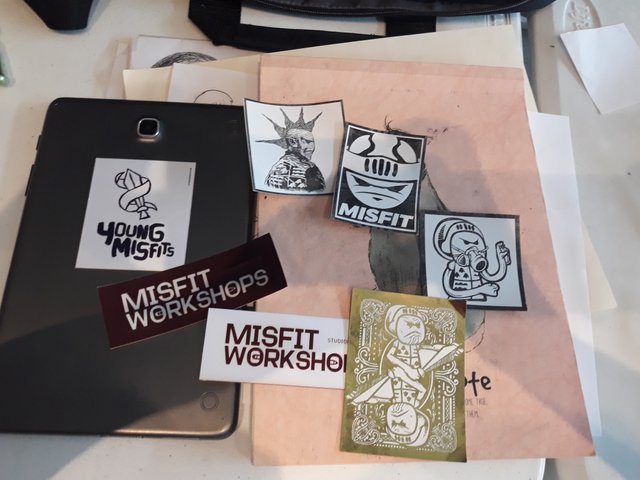 They gave us this sticker paper that would serve as a name tag. I just love its design so I asked for another one. After the event,I had a fair share of stickers from them. It is not the usual stickers that I collect but anyway I love them already since it is out of the ordinary for me.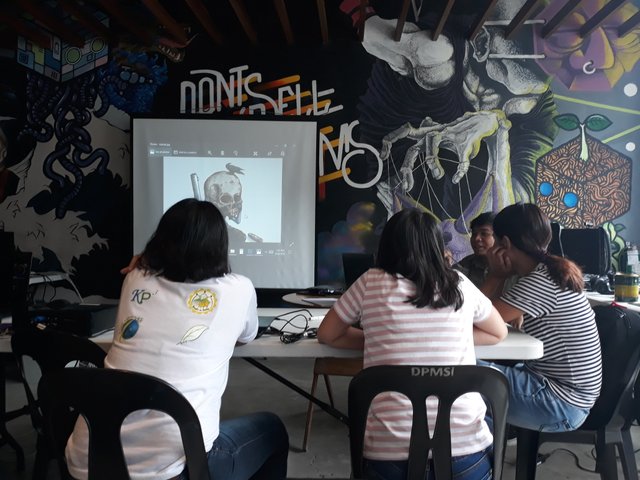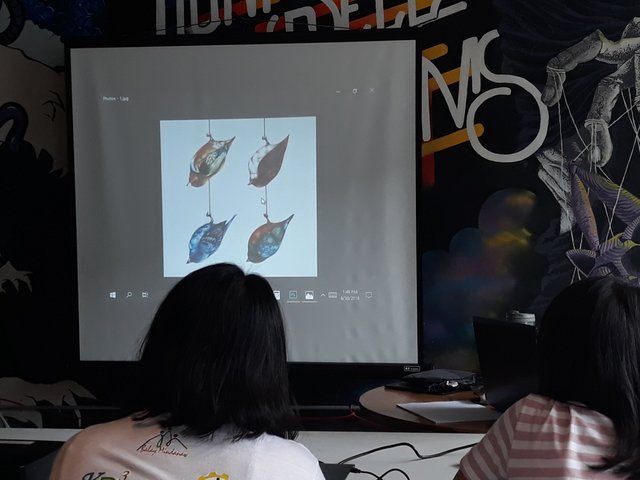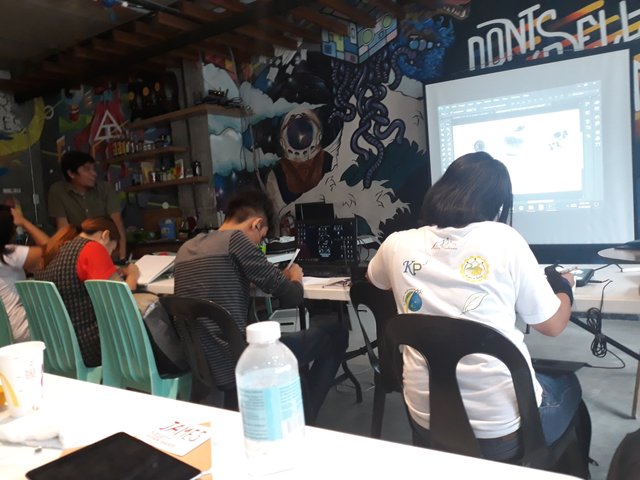 Anyway going back to the workshop, Christian taught us how to use different pens and inks. He even showed a number of his amazing works and how those were all done - technique wise. He also taught us different strokes in shading which I am familiar with.
I just love how the colored ballpens were used to create variation and gradient output.
After his discussion, we were asked to complete a short activity. As you can see, I am actually not after the small details on my work on I used this certain technique. I was actually having fun.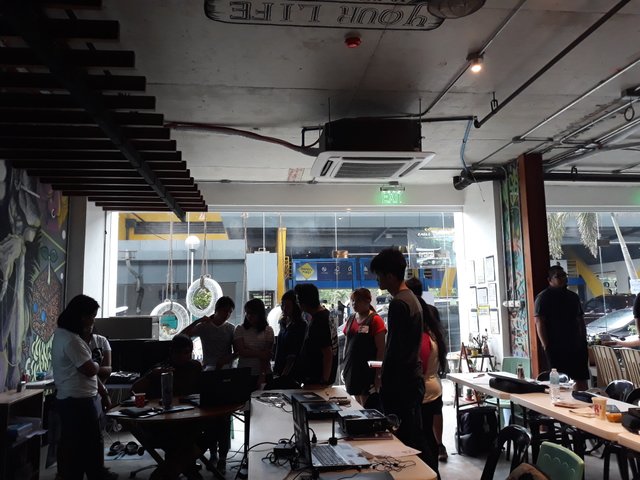 When we were through, we were asked then to show our work to him. Christian pointed out the differences when we work with different pens which was good actually.
---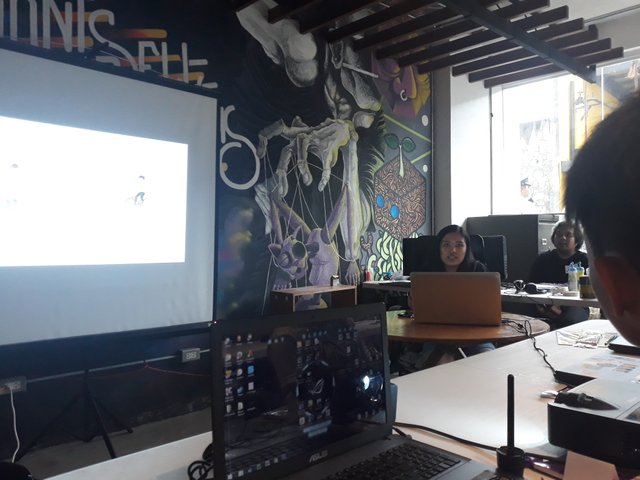 The second part of the workshop was Illustration of Character. I forgot who conducted it, my bad. But I could remember she is an illustrator and animator from Saint Benilde.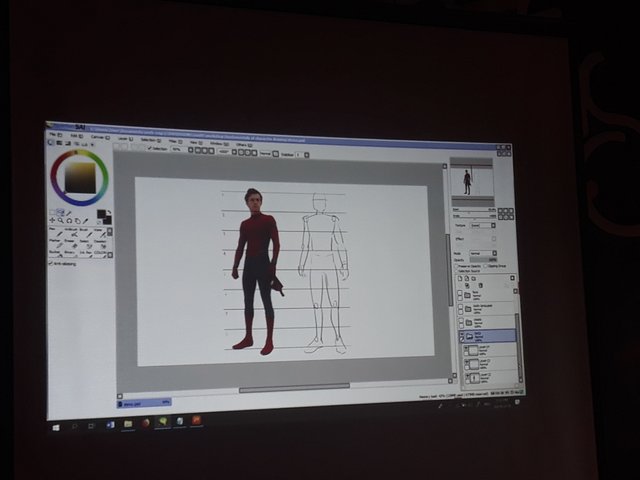 She taught us a lot of technique particularly in creating a character using ratios and with different postures such as sitting, standing, running, and a lot more.
Here, in this video I recorded, you could see that she was teaching us how to create emotions. She emphasized that the brows for one shows intense emotions in making an illustration.
As you can see, she is very good at her craft! I hope someday I would become like her as I might find it very useful especially for kids when I become a teacher.
Anyhow, I also got to see some of Kate's work. She was my seatmate by the way and an acquaintance since we both love KPOP.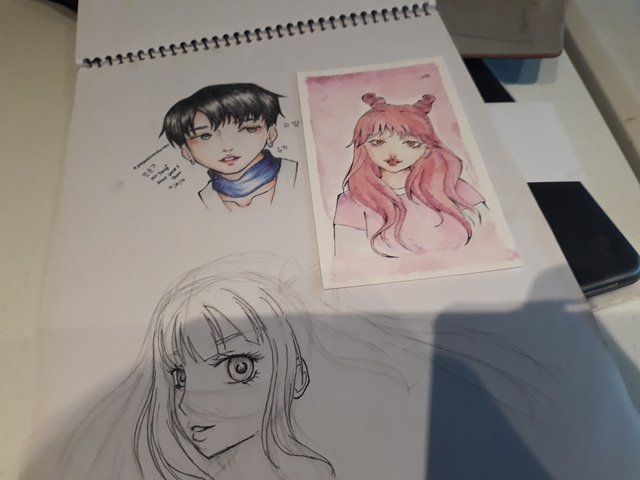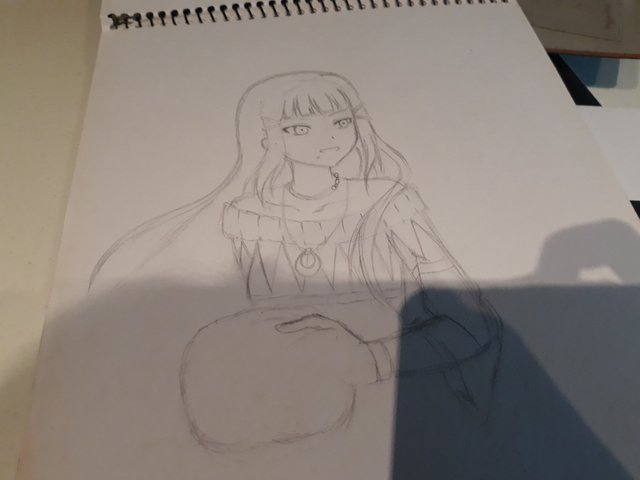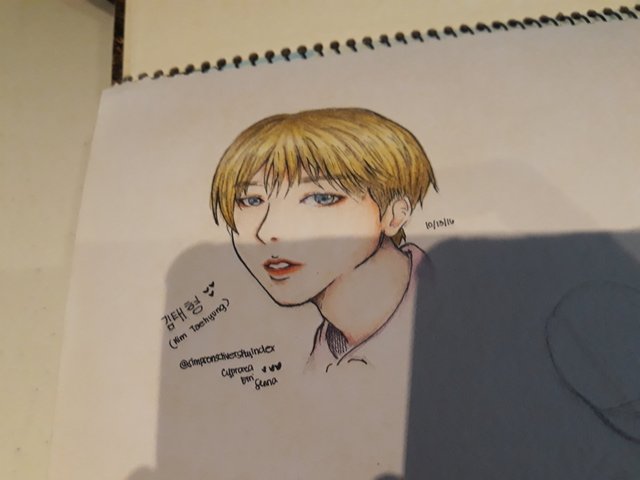 ---
![20180630_170951.jpg](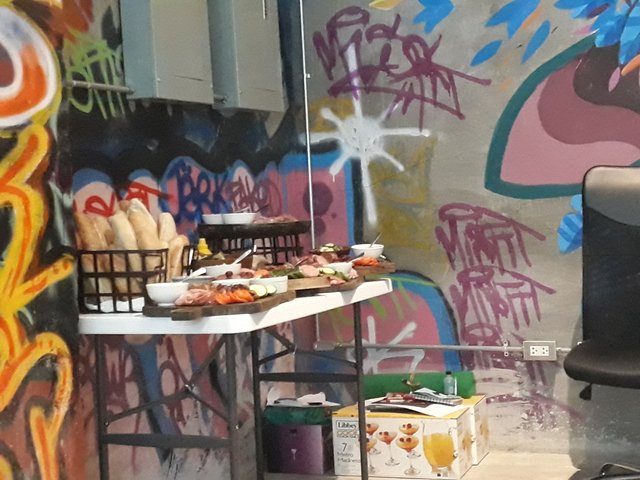 )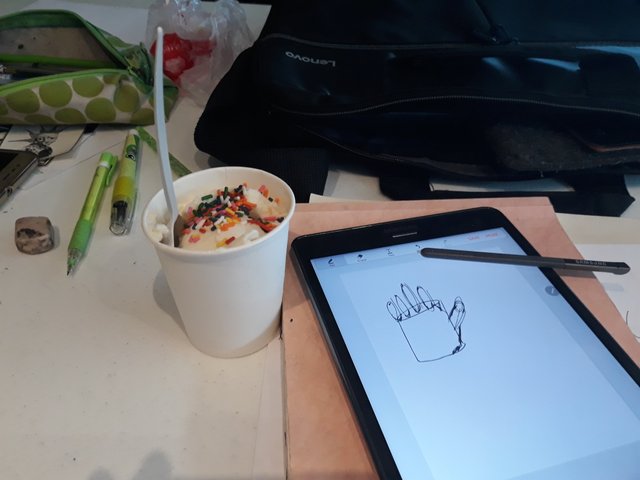 I would really like to thank the people behind this workshop. Aside from the fact I enjoyed it, I also loved the food. The ice cream with sprinkles was the bomb. YUM!
---
Misfits Office actually looks very incredible. It is actually a chique art hub with amazing murals made by their in-house artist. Check these photos out!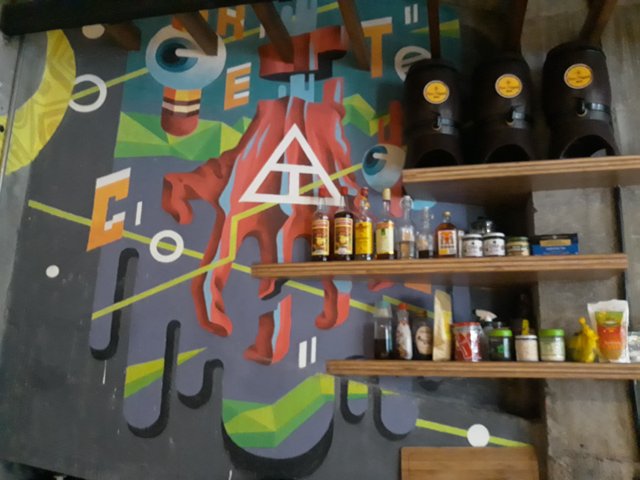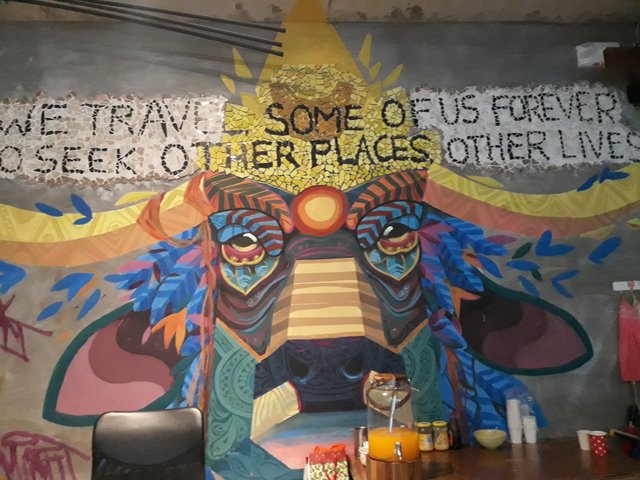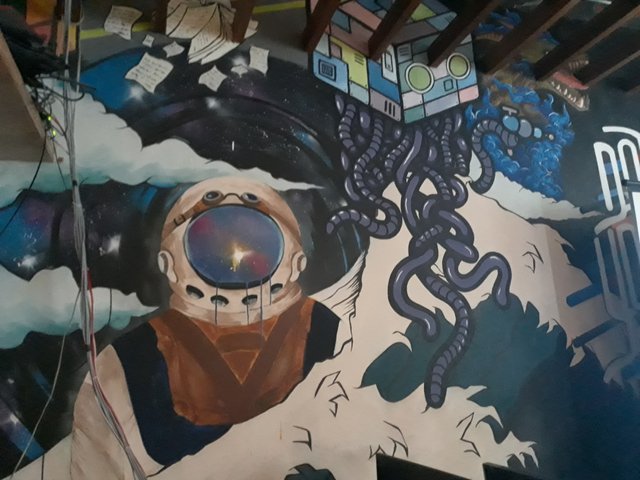 ---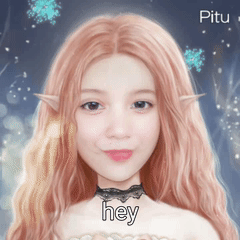 @gailbelga or Johanna Gail is a free-spirited freelance artist. She took up Bachelor of Arts in International Studies in one of the Ateneo universities in the Philippines. She is currently a candidate for Masters in Public Administrations. She is also taking up Certificate on Teaching. She volunteers in various non-profit/nongovernmental organization which aims for human rights through political education. She draws and writes about the country to provide awareness and promote the Philippines to foreign tourists.