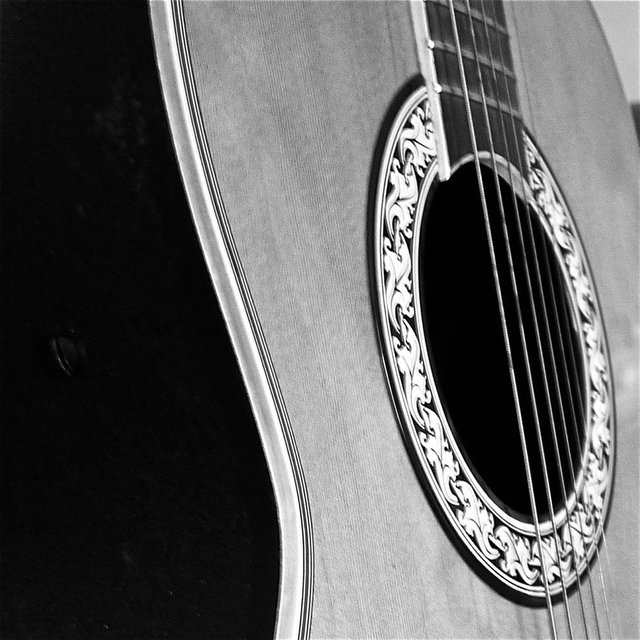 Evening my lovelies!
I hope you've all had a fantastic day today.
Following my post a couple of days ago about re-finding my Ker-Pow, today I've been thinking a lot about forgotten dreams- and sadly, I think we all have them. The kind of thing I mean is something that you were passionate about when you were younger- or had a desire to learn. But for some reason or another you were de-railed, disenchanted or simply lost your confidence to chase that dream. And I'm not necessarily talking the kind of life-altering dream either. These things can be smaller loves of ours that have been lost to time, dust and sadness.
I have a couple… some I lost earlier than others. The one I really want to mention today is my love for playing music. When I was a kid, our house was always full of music. Both my parents had eclectic tastes- there was everything from folk to rock to musicals to pop playing on the old record player.
In fact, the only thing you never heard in our house was jazz. Perhaps that's why my love-affair with jazz started. I loved it blasting from my room at all hours, because it was all mine. I was the first and only jazz lover in the house- though I did slowly change their minds!
We also all used to pick up instruments and our house was full of them. Violins, violas, flutes, drums, guitars, penny-whistles… you name it… it was there. The only instruments we formally learned as kids was violin, and a little later, viola. My sister learned the flute. I had wanted to learn the harp – but the idea of getting our hands on such an expensive instrument was laughable… so violin it was.
Then when I was a teen… I had a crush on one of the cool boys who could play guitar… and so I thought if I could learn guitar too, he'd notice me. Not so much. The crush didn't last very long, but I kept at the guitar for years… never very good as I was a lazy self-teacher… but boy, did I love to play. And sing.
And there we come to it. My lost dream, my lost love. I sang all day every day as a kid. I sang solo and in choirs (Wales is full of them!) – I loved nothing better than to sing. I started writing my own music and performing here and there. I honestly have no idea if I was very good – but that's not the question of this piece, the point is, I LOVED to do it. It made my heart glad.
Then, one day, I was asked to sing at a big gathering that me and my (long time ago!) ex had been invited to. I got up on stage in front of around 200 people, and as usual, belted out that song. Because, why not?! People clapped and cheered and laughed.
When I came off stage, my ex took me outside. He told me under no circumtances was I ever to sing in public again. Especially not when he was around. I had embarrassed him.
And that was it. A door slammed shut on something that had brought be so much joy and happiness for over 10 years. I was 17/18 years old, and it hit me square in the gut. I never sang in public again. I rarely sing in private either.
Today – at the ripe old age of 34, I have to smile and shake my head at my young self. Now, I'd dump his ass on the spot and head straight back to that stage for an encore. Not because I was any good- but because I had been having fun – and so had the crowd. I also find myself sad. I had a 4 octave range back then. Now- if I care to test it, it's tiny. Those muscles and all that work I did practicing- has disappeared.
But. And this is a very exciting but. This week, I have been following @Curie's awesome curation trail and have been inspired left, right and centre by the amazing performances here on Steemit. And here's what they've inspired me to do…
I am going to buy myself a new nylon-string guitar (my fave – I have very weak hands so I find these easier going). And you never know… maybe one day I might build up the courage to try to sing again. For myself. Maybe even for you one day. Not because I'm any good. But because I used to love it. And I think I still would.
What about you? Do you have anything you gave up on, or simply lost along the way? Why not join me, be brave and bring it back into your life!
Until tomorrow,
All my love, Eveningart x
---

!
---
Sources: Photo by yours truly. This is a guitar we sold. Ho hum.