After all the good things in life there's always a challenges and trials coming our way. It is a sort of a test that will challenge our faith in God.
Last month was not so good for us after my uncle and my grand mother past away, after my dad was confined for having a severe skin diseases.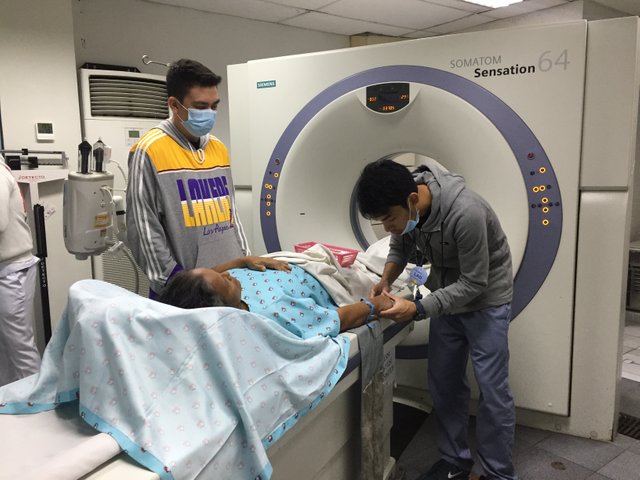 And today, another challenge for my family. Last week my mom had a bad feeling and she became weak,vomitting and loss her apettite. It was the reason why she loss her weight as well. Without further delays, we sent her to hospital for check up but the doctor requested us to have a lan test and ct scan.
We transferred to a Riverside Hospital in Bacolod and we had her lab result followed by CT scan. Her sugar is way to high than normal level, her eyes tarted to have a yellowish in color.
Her physician told us to wait for the result of ct scan for the final findings and result. So today, we are waiting for the result and hoping that this will not be a complicated. Hope medicine can cure whatever illness she have without any surgery or operation to be done.