If you've watched Weightlifting Fairy Kim Bok Joo then you will know where my title is from. Lol. Of course that's not what the character said but it's quite like it.
Anyway so today is such a good day money wise. 😂 On top of that I didn't need to use my brain that much. Ah my life is amazing. 😂😂😂
Got tired of writing again and all that so it's a good thing I'm back to earning on Spare5 again.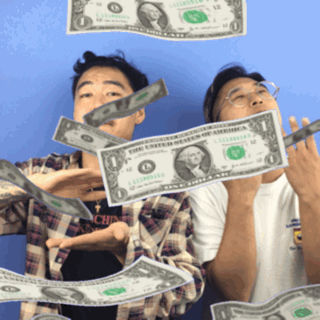 Seriously I don't know why ya'll aren't still there for extra $$$. Am only writing this now because of the lull. Am waiting on the next wave of pics if there are any.
As explained on this post, you can earn $$$ from doing simple tasks on Spare5. And get some extra $$$ if you sign up using my link too.
Available tasks vary. Sample things to do are putting a box on vehicles (my favorite), putting a box on people or pedestrian signs, tracing the outline of roads or sidewalks, indicating if the photo is clear and good or not, etc.
Today there were a lot of tasks available! Haha, man I'm happy enough to earn something off it. 😋 Easy peasy $$$ today. From yesterday's $7.32 I now have $16.30. I'm not even hardcore because I passed on the tasks I don't like. I don't do all the tasks available.
I will get $7.34 tomorrow since it is now being processed. At least I have met my $ goal for the day even if not for the week. 😅 The rest will be good for next Friday. Oh yeah, thank you Lord. 💰🤑💸
While working I was playing The Sims Mobile... Huh... Look there's even a big portrait for my two characters. Everyday I think it changes. Also if I change my looks or clothes they change the pose too. Haha.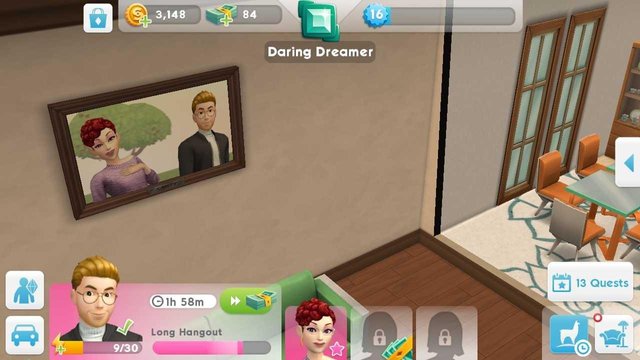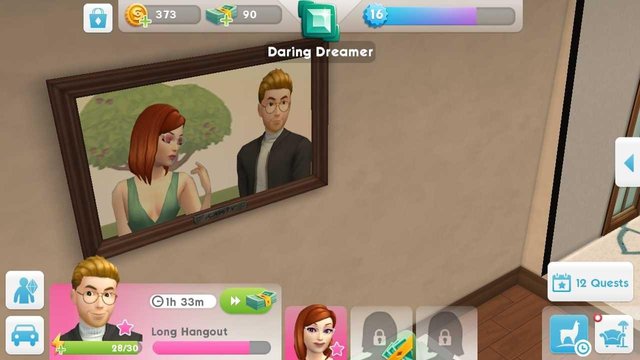 Forgot to take a screenshot before I changed the guy's appearance so here's a screenshot of him in a birthday party. The one with the green check on his head.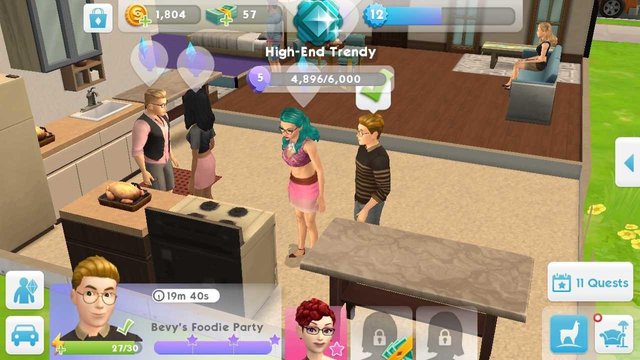 It's fun to play it but it hogs my phone's memory. SD card and my Xiaomi phone is not cooperating. Would have to root it and all that. I won't bother. 😂
So how's your day?
Imma go back to do tasks now. Ciao!
XOXO,
@artgirl
P.S. If you don't have Byteball yet, read this so we both get some $$$. You can earn $$$ even without a Steemit account too. Use other attestation bots.
---
For my art, writings and other posts, feel free to check my blog page.




WARNING:
Spam comments will be FLAGGED / DOWNVOTED if it is not revised upon warning.


Money rain gif from giphy. Screenshots of my characters in The Sims Mobile.
Written by @artgirl for Steemit.
© Art x Stephanie Rue
@artgirl is a freelance artist and also an online seller. For art and writing commissions, feel free to contact me.
For business inquiries, you can chat me up on Steem.chat, Telegram or send me a Facebook message. Link in my bio.

---




---
Like it?
Upvote, Follow and Resteem for appreciation.
♥ Thanks! ♥