ULOG #16 - I'm home, and I'm back.
Crazy how life changes the moment one sets foot into the outside world. Home is where all the comfort and protection is, and it does feel kinda counter intuitive to be doing just that, going into deeper waters.
The last trip home with my first born was almost 3 years ago, she was just 9 months young. One might wonder why the difficulty of traveling home since it's just some states away, except that my home state happens to also be a South China Sea away 😂 so, airfare bites.
This time, it's just me and my babies. I was having mixed feelings about the travel since I am the only adult with babies and a luggage. I am so grateful to have bought a harness for me and my girl, it really gave us some freedom in terms of movements and we don't need to constantly hold on to each other. We also need not worry we'll lose each other in a crowd.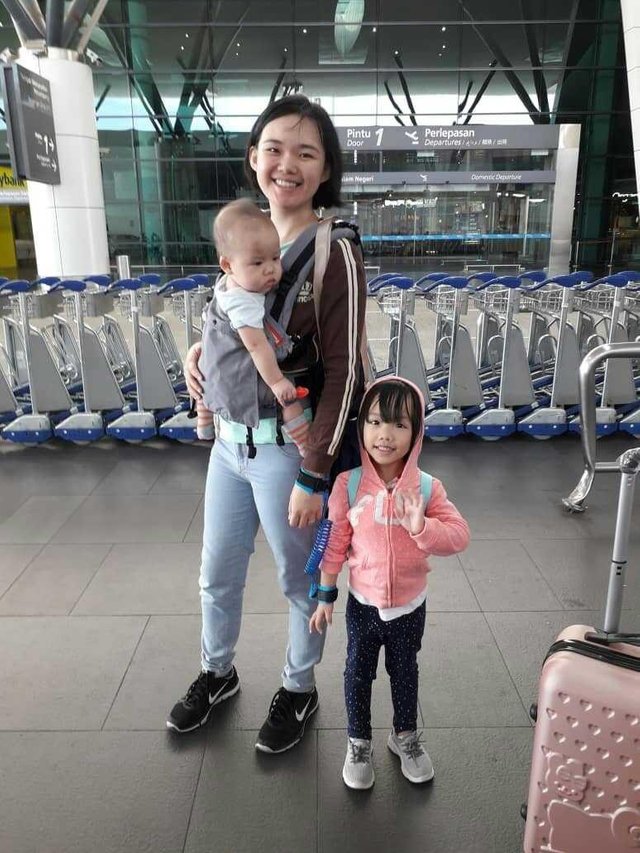 My parents had so much fun with the little boy. Who wouldn't? He's so bouncy these days!! As for Ali, she had fun herself. She missed her papa, though. Few mornings ago she suddenly woke up sobbing because she missed him so much. Poor thing.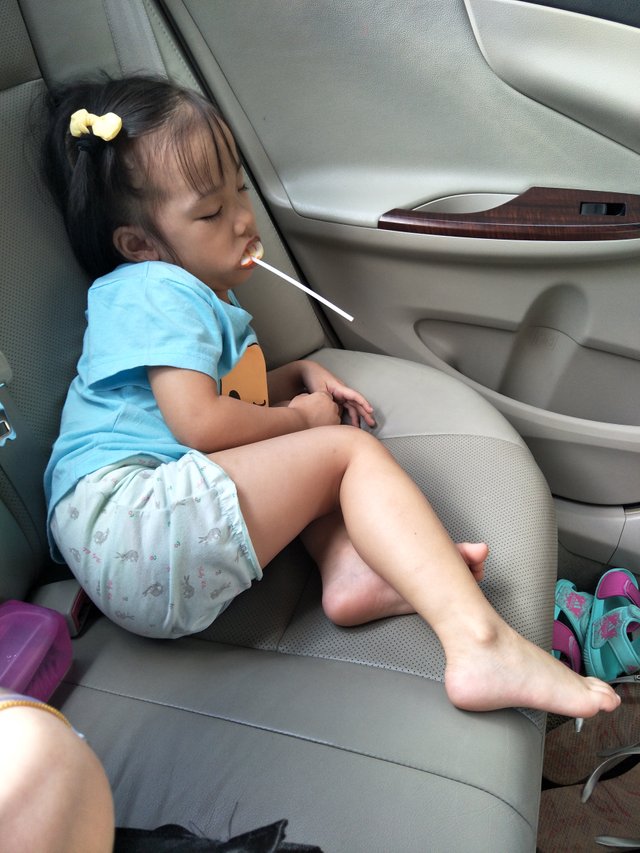 Yep, this is da life!
I wish I could share lots of photos but I've been busy resting and enjoying myself that I have not been snapping much these days. I shall share more in time to come.
As I am writing this, I'm already back to KL. We just got he last night. And I am officially homesick.
I actually cried when I got home LOL
It actually has even started while I was back at home.
I'm sure some of you get what I mean.
Few nights ago I found myself waking up around 3 plus in the early morning and decided to just sit in the dark quietly in the living room. 😂
Nothing except to feel my home and breathe everything in. The scent, the stillness, the memories. It's been so long. 2 weeks is short indeed. If only we could stay longer.
But the good news is, we got to celebrate Asher's 1st birthday earlier with his gong gong and popo (grandpa and grandma), the boy certainly knows how to manja them to the max!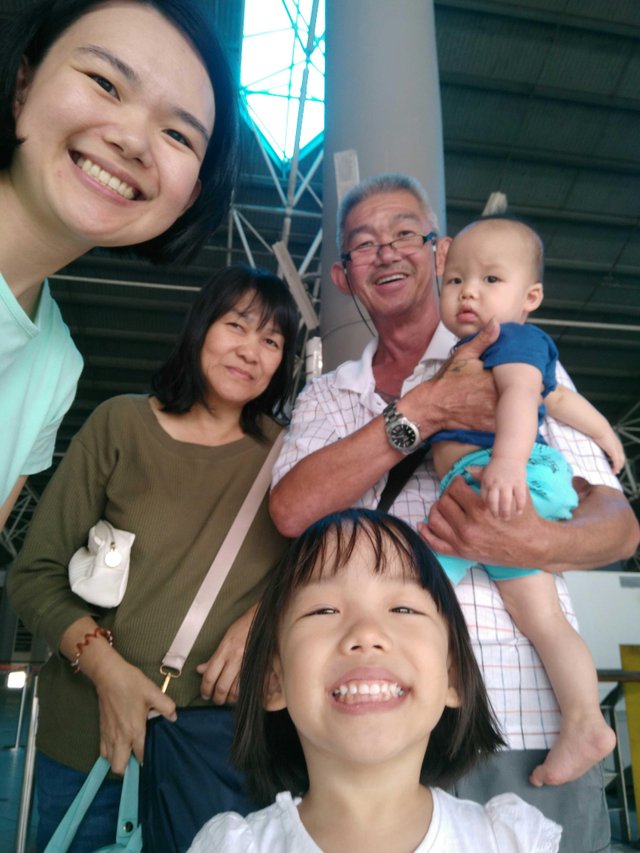 This was moments before we checked in at the airport
I'll share more of the trip in the days to come. 9 more sleeps to Asher's 1st birthday! Can't wait 💓