Tears in Dotted Pen Drawing
This is my first Attempt in Teardrops Drawing in dotting style. It takes two hours and more for this simple teary eye drawing!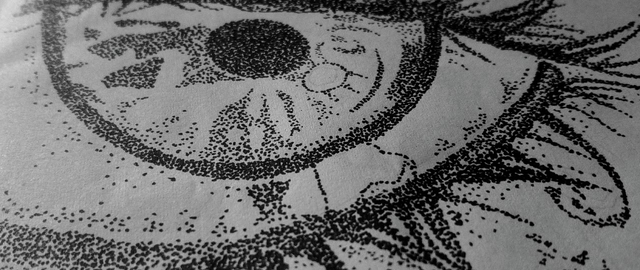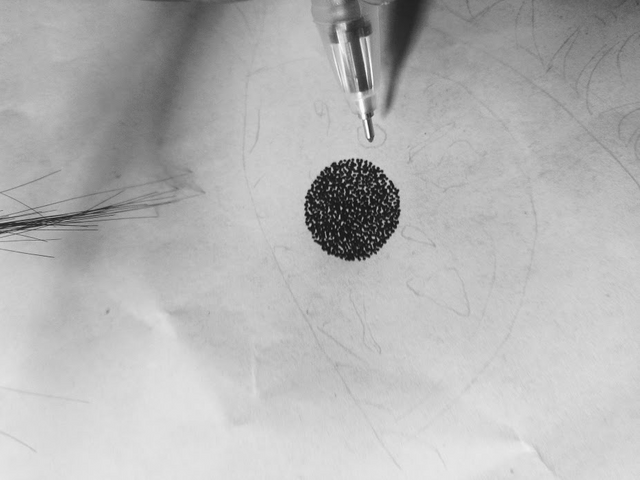 Before I started the dotting, a pencil is layered first then I start at the center, the eye!
Here in this right image, you can see the pencil as a guide and the rest will play on dotting.
I used a sign pen, 0.5 mm DY-005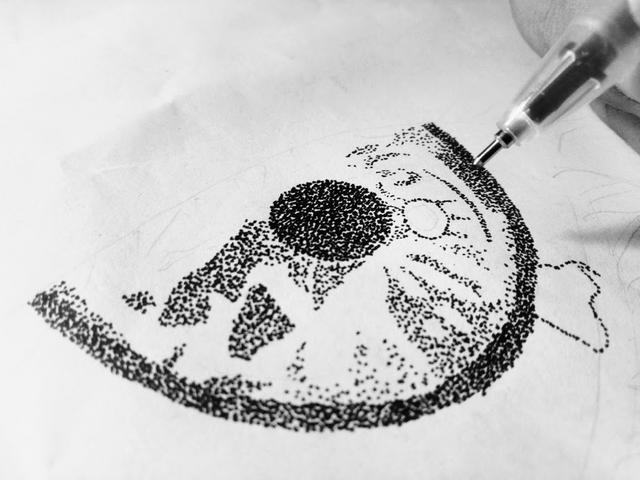 Then continue dotting down the whole pupil.
Dotting is time consuming and I guess it is also good for reflection. While I dotted in this area of the eyes, my imagination fly beyond and I kinda reflecting on my life.
A detailed dotting below and forming the light and heavy area to form eye lashes!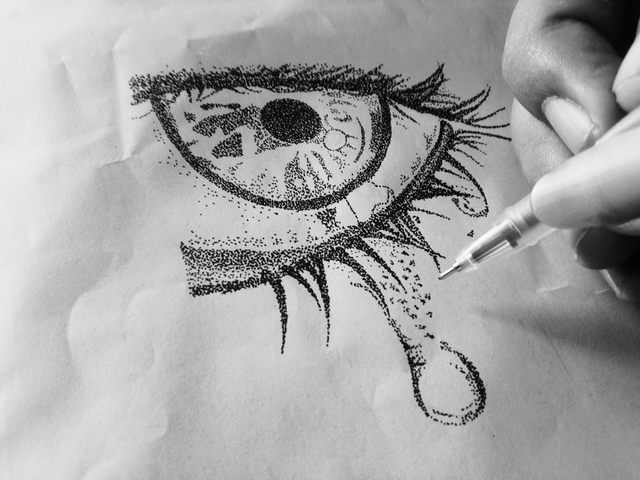 I skip a lot in taking photo because in my mind I want to finished it. Two hours dotting makes my eyes heavy wanting me to sleep.
As the image above, I complete the whole eye and tears droping!
My Teardrops Arts/Dotted Pen Drawing
The finished Teary Eyed dotted pen drawing.
in support of @surpassinggoogle Teardrops SMT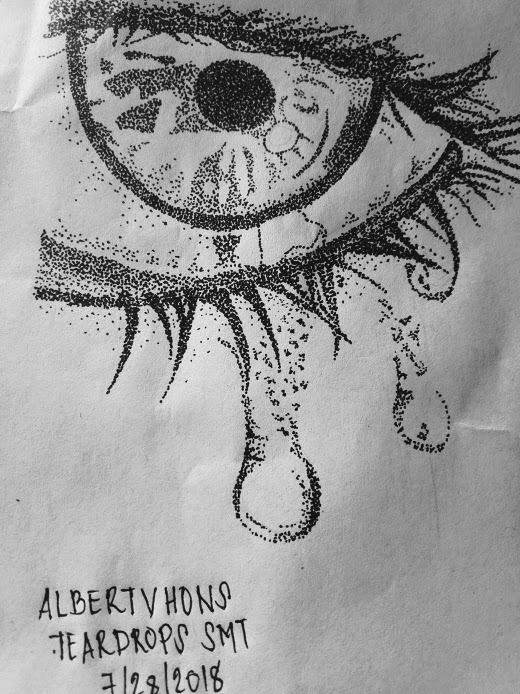 My name is presented here!
dated today; 7/28/2018
supporting the coming teardrops SMT
Photos were captured with 16 MP CM Smartphone!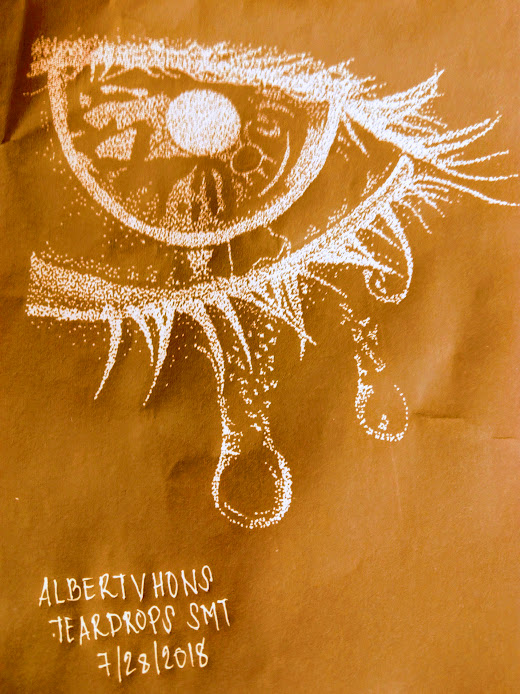 Sepia Photograph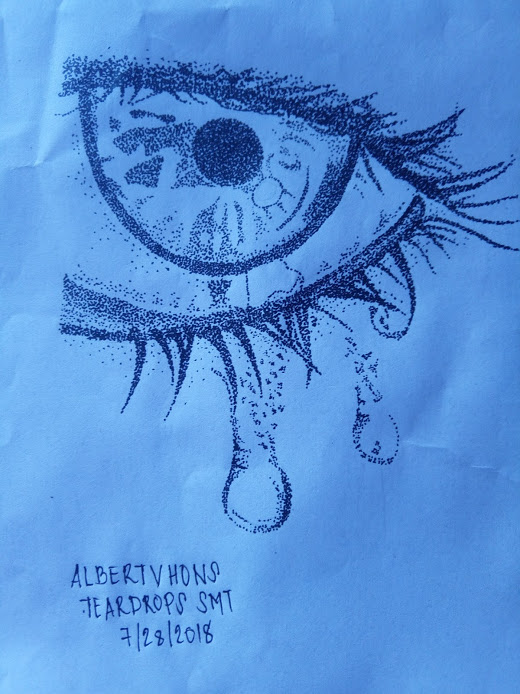 Aqua Photograph
If this art can go $10 upvotes, I will create another! I will give Redfishcoin also soon! Please Resteem is you like my art!
Redfishcoin offers 3% to 10% monthly Steemit Shares to Redfish holders with current value of $0.25
---




---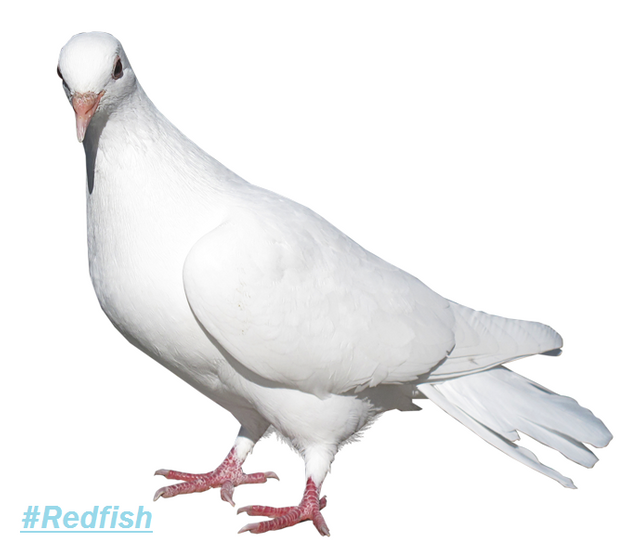 RESTEEM IF IT PLEASE YOU!✌
"Redfish is the first rank in steemit, next will be minnow, dolphin, orca and the last whales"
---







above images are clickable, come try it
---