---
Yachts at Brighton Yacht Club
---
It's hard to believe that this beautiful day was way back in February before the horrible windy weather we've been having lately. It feels like the weather turned and never recovered. 😢
I should have taken more sunny weather photos when I had the chance! 😊
In the background you can see the Metropole Hotel on the right and the i360 which I've written about a couple of times in other posts, on the left.
---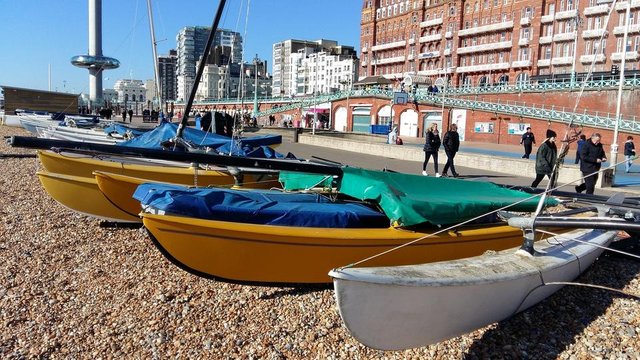 Click on the arrow to view full screen!
Previously posted on the account @gillianpearce
~ ~ ~ ~ ~ ~
Like Something Your See Here?
Most art posted is for sale - crypto or fiat.
Please leave a message here or on Discord if you would like to know more.