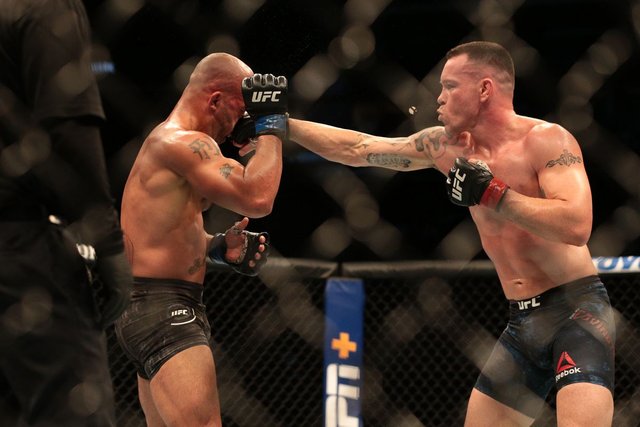 His trash talk is crude. His politics are polarizing. His persona is cringeworthy. However, there is no denying that Colby Covington is one of the elite fighters in the UFC welterweight division.
If his opponents find his antics out of the Octagon frustrating, that must pale to how they must feel when they square off to fight the man they call 'Chaos'.
Covington is a relentless pressure fighter and on Saturday afternoon he was all over former UFC Robbie Lawler. In truth, as much as it pains to say it, Colby turned 'Ruthless' Robbie toothless.
Yet despite his masterclass, it is hard to root him. Covington revels in playing the archetypal 'heel'. Every word that comes out of his mouth when he is in front of a camera is designed to provoke a reaction.
He fights this way also.
Covington isn't looking to knock out his opponent. He looks to overwhelm and make his foe exhaust themselves.
If fighting was a video game; Covington's aim is to reduce your gauge to zero. Halfway through their contest, Covington had reduced Lawler to a shadow of himself. So much so that Covington was able to outstrike Lawler on the feet.
After Saturday's display, it is hard to deny Covington a title shot against Champion Kamaru Usman.
It will be a juicy fight. In many ways, they are a mirror image of each other. Pressure fighters that like to impose their wrestling and their will on their opponents.
You may know who you'd want to win a Usman- Covington clash. However, you'd be a brave man to call it.
The UFC welterweight division has never been so intriguing.