Typeearn.com -- Learning how to type while getting paid for it. (UNBELIEVABLE \(○.○)/ )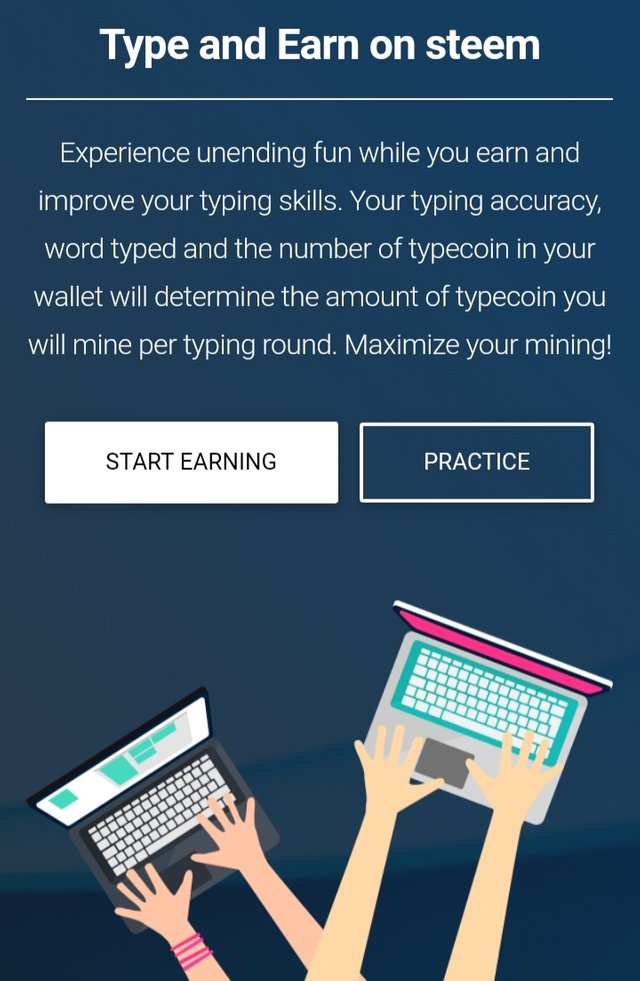 Typeearn.com is a next gen typingmaster.exe that will help you learn how to type and have fun at the same time, but not only that it also lets you earn TPC a crypto token that you can buy or sell on steem-engine(basically pays you for learning, crazy right?).
As we all know , typing fast on a keyboard is a very important skill today, with the world getting more and more technologically advanced and the need of PCs in our daily-life activites like school, work etc., increasing we need to learn this important skill to finish our work or messages faster.
Whether it's a email to someone or to argue with someone on the internet, we all know that the faster you type the better it is.
On typeearn.com the faster you type the more TPC you gain, it depends on your word accuracy, word's typed, typing speed and the number of TPC in your wallet.To began earning you need to have at least 20TPC in your wallet.
According to typeearn.com
The mining metrics are: Word typed x WPM + Type power/1000(Standard value)
You can earn five times per day, but besides that you can still practice.I can get at least 7TPC per day which is approx 2 Steem, way more than i expected.
They also have some more features coming up soon.Its a pretty interesting concept, enjoyable and fun.
Give it a try.
They also have a discord server that you can join, if youre interested.
https://discordapp.com/invite/JybR9rR