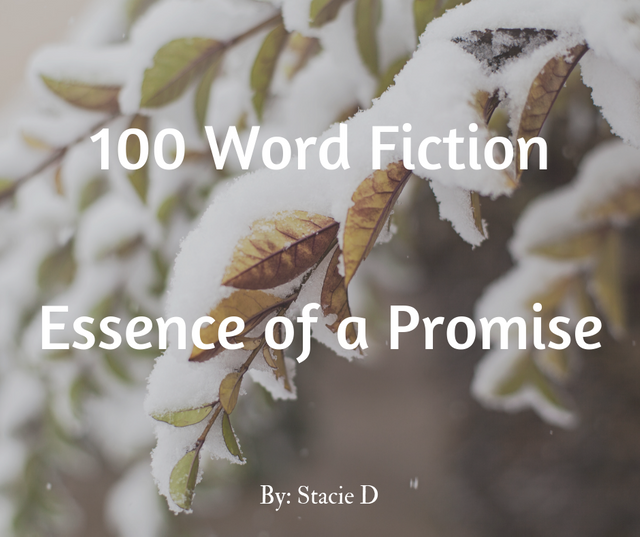 Hey there everybody! This my entry into The Writer's Block's 100 word fiction contest!

Only the smell of fresh snow could have woken her this early. Or a sound she longed to hear.
Sydney crept along the hallway, tingling with anticipation. If his promise held true, today he would come home.
"The first snowfall of the year, I'll be back on your front porch." His southern voice fell on her like music. "With a kiss you won't forget."
In the yard, a dark figure crept slowly from the edge of the wood—someone walking toward her porch. Sydney raced to the front door and swung it open.
His smile washed over her.
"I promised."


Thanks so much for reading! And a big shout out to @rhondak for encouraging me to participate and all the support! Thank you!