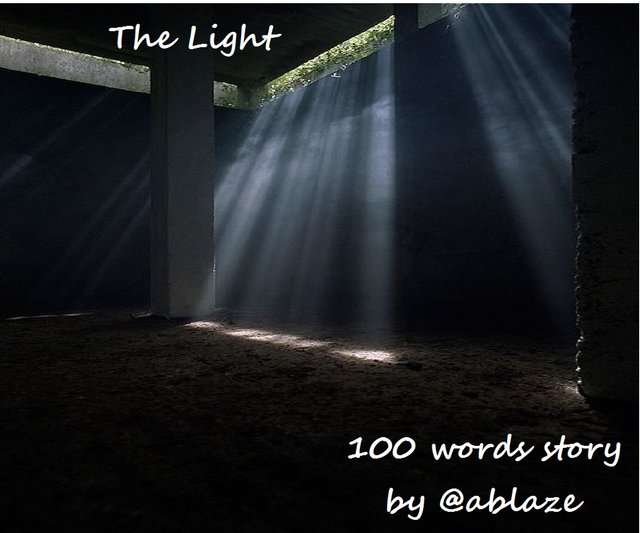 She felt utterly helpless.
The room was cold and lifeless like her captor.
Footsteps overhead. He was back.
She shivered on the floor fighting back the tears.
Then she saw it, a rope, a way out. Death would be better than this. She was spent.
She made her noose; her mind was made up.
Just then, rays of light cut through the heavy air and with them came a message.
You are light
Of course, she thought, he far outweighed her.
She used the rope to create a trap and pulley system.
It somehow worked.
Air filled her lungs.
Freedom!!


This is my entry into The Writers' Block 100-Word Micro-Fiction Contest. Why not give it a go yourself - the following link is where you can find all of the details.
Peace Out