The new Amazon series: Jack Ryan
Jack Ryan is one of the TV series I have been looking forward to the most in the latter months. On August 31st it premiered on Amazon Prime, and I have watched the first two episodes.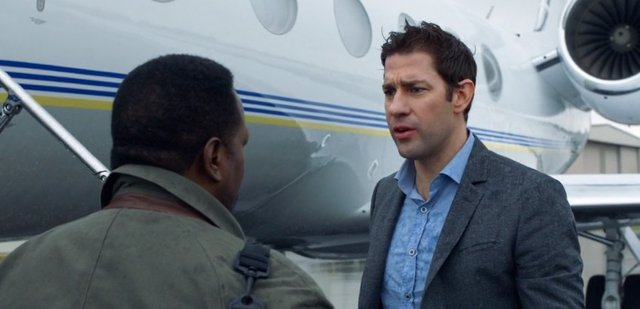 Jack Ryan (John Krasinski) with his boss Greer, before take-off to Jemen.
As I watched the first episode, something I noticed at once was that the director of the first episode was Morten Tyldum. That might not mean a lot to you, but this is a quite hot Hollywood director. He was nominated for an Oscar as he directed The Imitation Game, and he also directed the movie The Passengers with Jennifer Lawrence and Chris Pratt. If Amazon brought this guy in to direct the first episode, then they want it to be good!
Jack Ryan is a brilliant analyst, and he works in an office studying money movements in Jemen, hopefully, able to catch some bad guys. I really like the way John Krasinski plays the role of Jack Ryan, and I feel like he is the perfect guy for the role. The boss in his office is played by Wendell Pierce, a guy I know from Selma (movie), The Odd Couple, Suits, Chicago P.D., and some other TV series.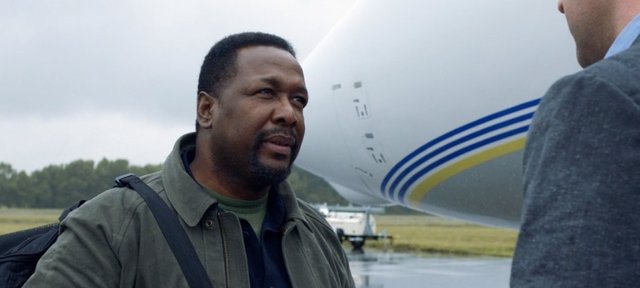 Wendell Pierce as Greer in Jack Ryan.
Together they travel to Jemen to interrogate some bad guys they caught, and they believe might be terrorists preparing for an attack.
It is important to know that Jack Ryan is not like 24, and it is not like a Mission Impossible movie. This is not an action all the time series. Instead, Jack Ryan is more about communication, investigation, and the personal lives of the characters taking part.
But, based on what I have seen in the first two episodes, there will be some big action scene at the end of every episode. The last ten minutes of both episodes so far have included big explosions, shooting, and everything you would expect from an action TV series.
Would I recommend Jack Ryan?
Based on what I have seen so far, I can only say that I am looking very much forward to the upcoming episodes. Right now I would rather watch a new episode than write this (boring) article. So, Amazon has managed to catch my interest with Jack Ryan. If you liked the earlier Jack Ryan movies or a mixture of investigation and action movies, Jack Ryan might be a TV series made for you.
Before the first season was even published on August 31st, Amazon had renewed the series for a second season. That is great, but I have one hope, and that is that they will "finish" the first season and let the second season continue with a new story. I so much hate action series that just keep on running and running, with the good guys trying to catch the same bad guys throughout several seasons. You get what I mean?
The first episode of Jack Ryan lasts for more than 60 minutes, but after that, the remaining episodes will last around 45 minutes. But don't worry, time flies as you watch Jack Ryan on Amazon.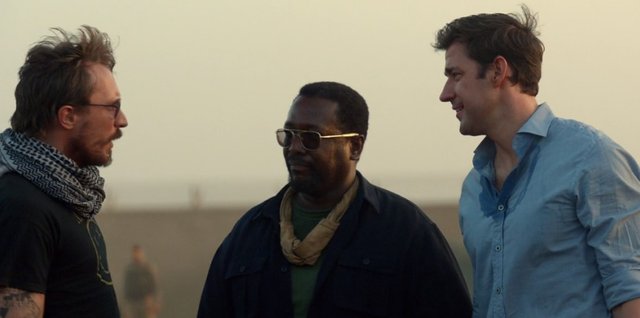 I signed up for my free 7-day trial with Amazon Prime Video on Sunday, so I have a few more days to finish the eight episodes in the first season before I actually have to pay for the service. You can easily get access to Prime Video all across the world, and you do not need to care about Amazon Prime geo-blocks (like you would if you had an American Prime subscription).
Have you streamed Jack Ryan yet on Amazon? How did you like it? I would love to hear your thoughts on the series!