You can already buy Veritaseum tokens and I will show you how to tame ETHERDELTA exchange.


VERI
I wrote before about Veritaseum project:
There is an ICO that nobody talks about...
Since that time ICO went from 1M to... 8M: https://etherscan.io/address/0x599a4b8188676224d4c9b393b947e332b60b15e3
And you can already trade them on Etherdelta exchange.


Tutorial
To create an Etherdelta account use Select account button and choose one of the options:
NEW - this will create new ETH address with private key you have to save
IMPORT - this option let you import your own account with your private key (even MEW)


Then you will see your address in the same place:


It's tricky to copy (at least in Firefox) so use right click and choose: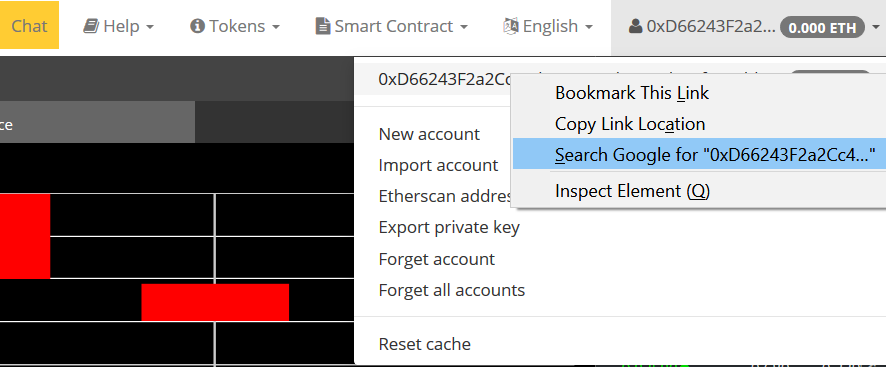 Then you can charge your address with ETH. Finding VER token is tricky:
The previous link was to the Ether market in Veritaseum. I am linking the Veritaseum market here:
https://etherdelta.github.io/#0x8f3470a7388c05ee4e7af3d01d8c722b0ff52374-ETH this is simply the same orders but the flipped around.


Then you need to deposit ETH inside your Etherdelta account: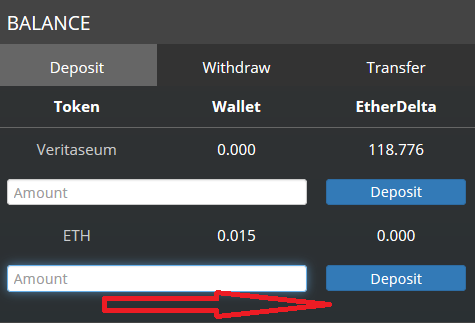 Now it's the time to buy VER, you can set up your own order or just click the green one and fill it: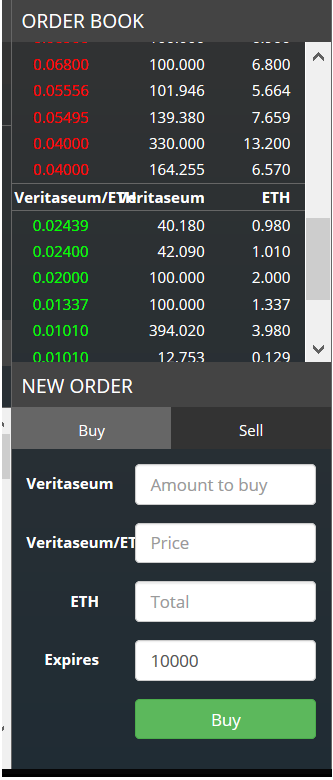 You can see your executed orders on the right:


Now it's the time to withdraw your VERI: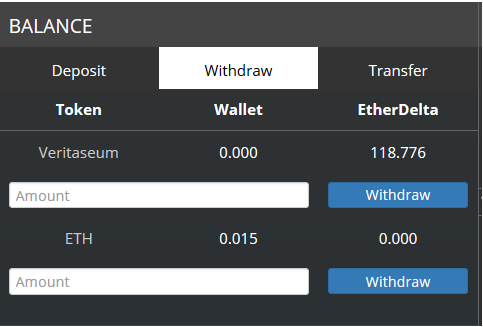 And finally transfer out to your desired ETH account: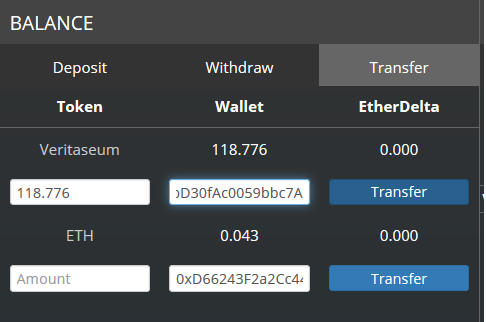 To see your VERI in MEW:
Click on Add Customer Token
Enter the following:
=>The address (0x8f3470a7388c05ee4e7af3d01d8c722b0ff52374) of VeritaseumToken into the Address box,
=> VERI into the Token Symbol box,
=> 18 into the Decimals box