It is our pleasure to bring to your notice the latest feature on the steemexchanger.ng website.
Converting STEEM to Fiat (Naira-NGN):
The community has long waited for this opportunity and moment to increase their liquidity, which is now a touch away from their device. It is a thing of great joy to the team that it's users are happy with the services received from steemexchanger.ng, that is why we work tirelessly to bring these necessary feature to your notice. Below is a step-by-step guide/tutorial on how to use the feature to attain maximum value.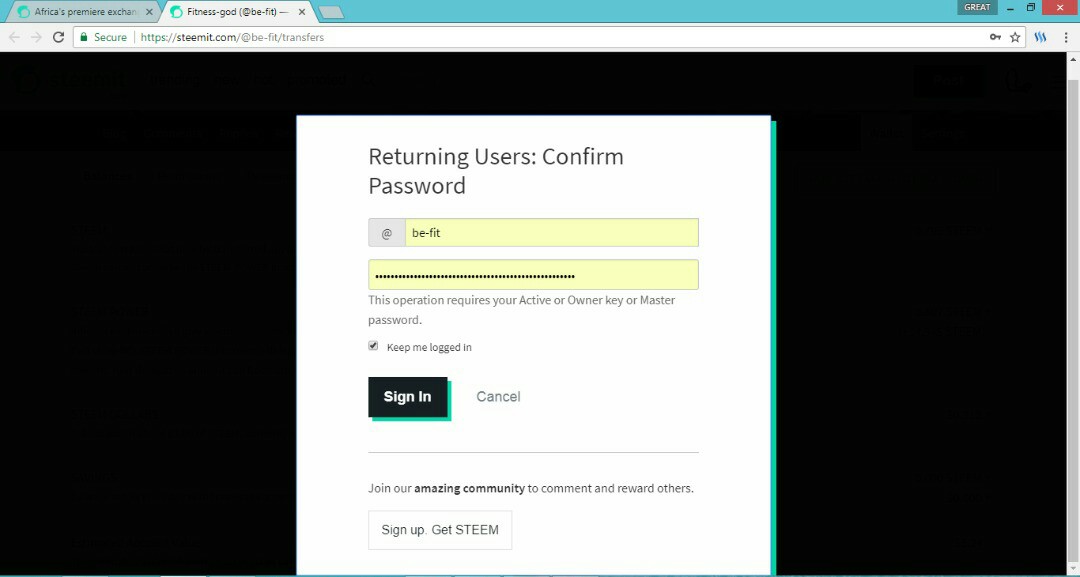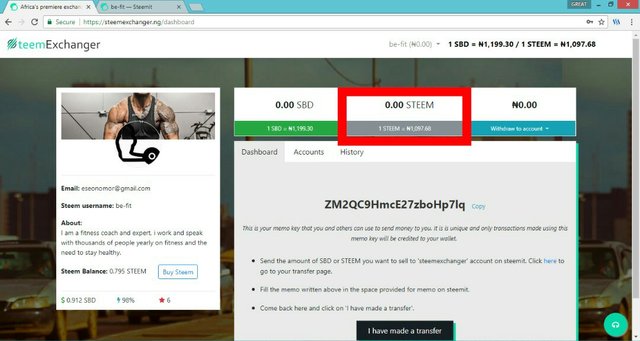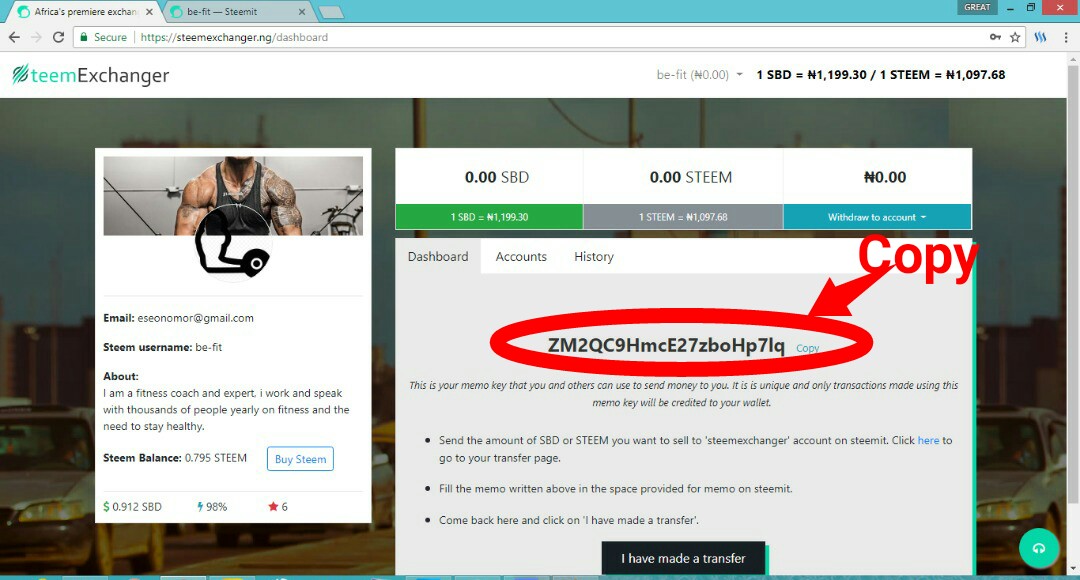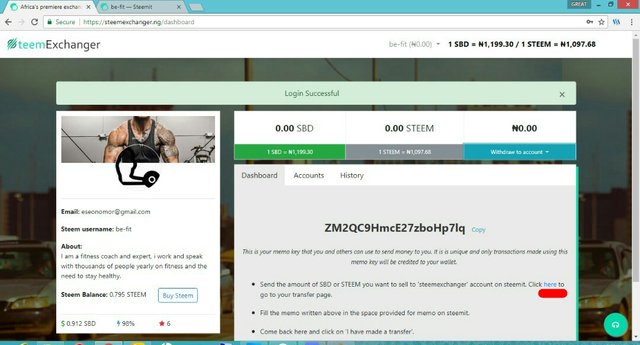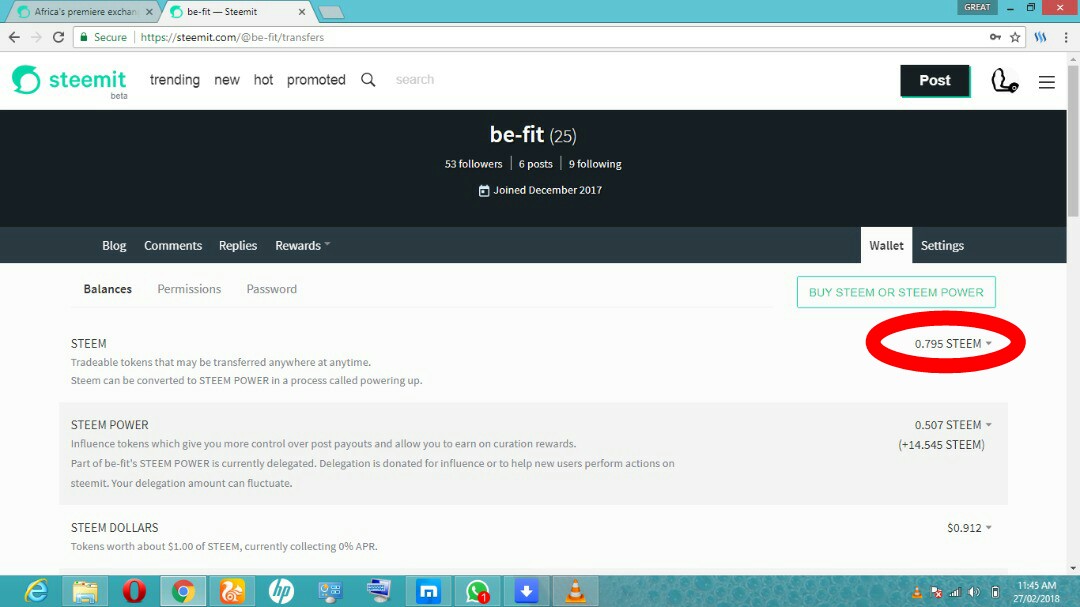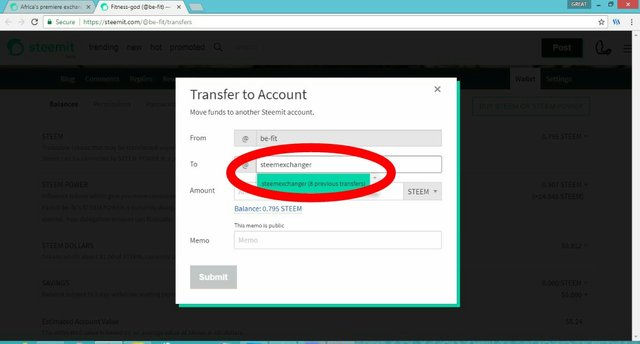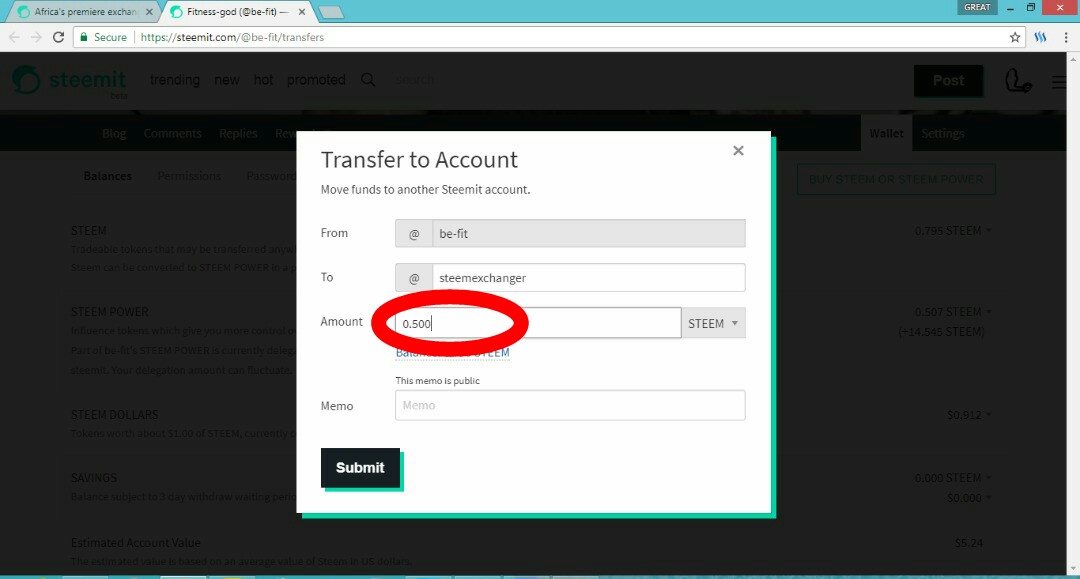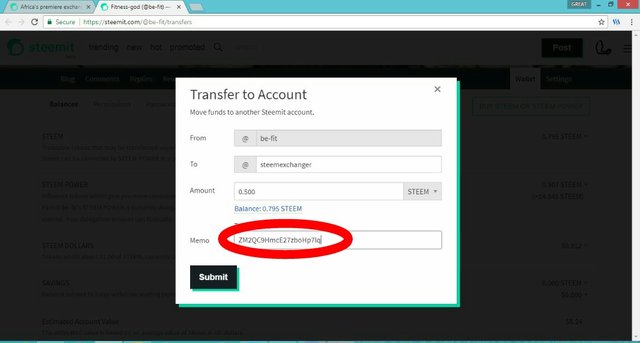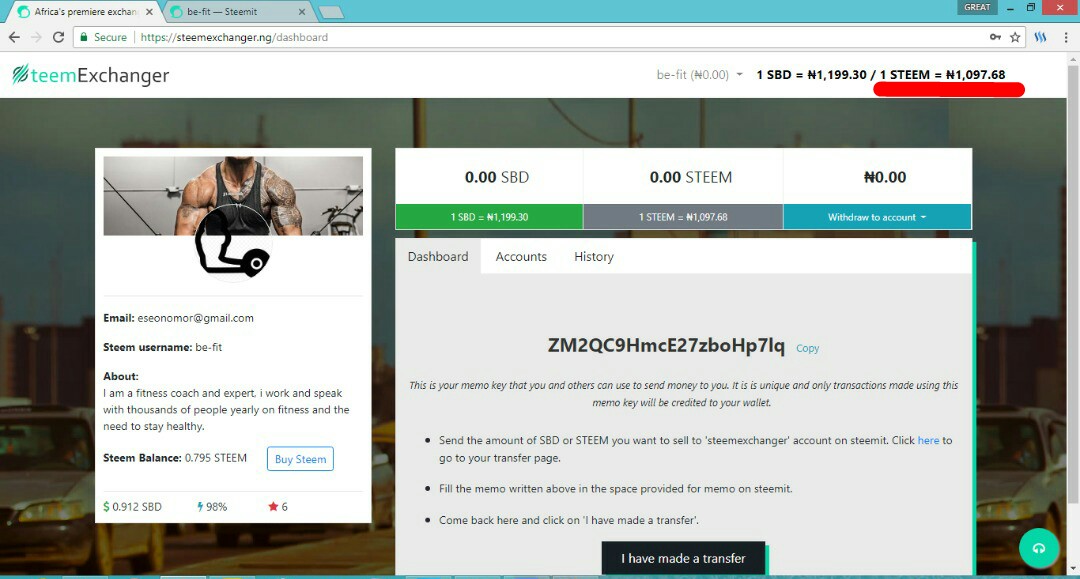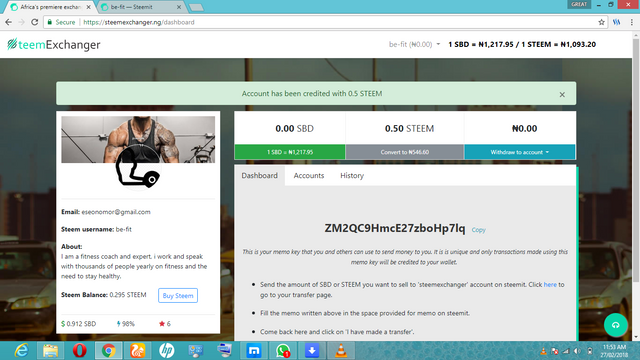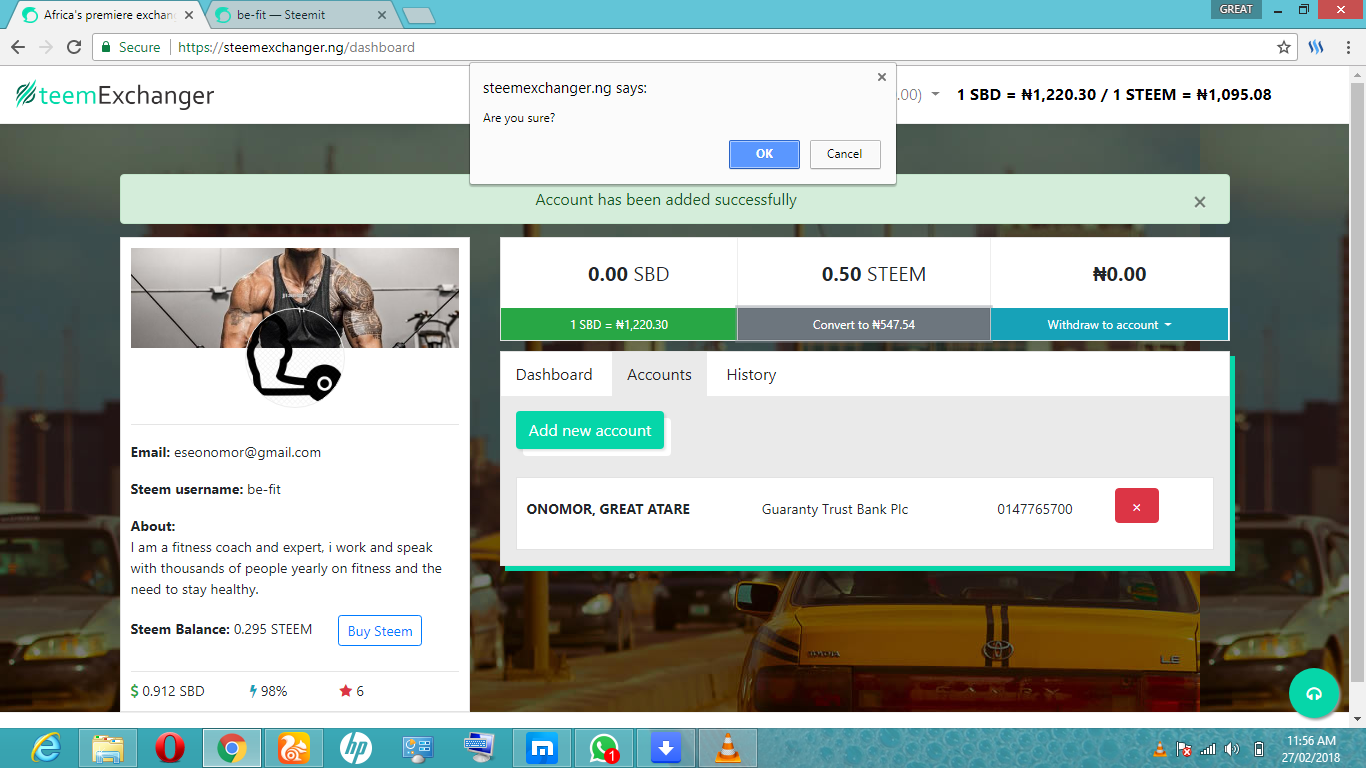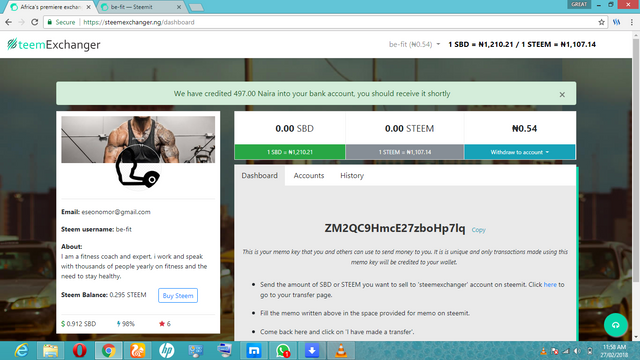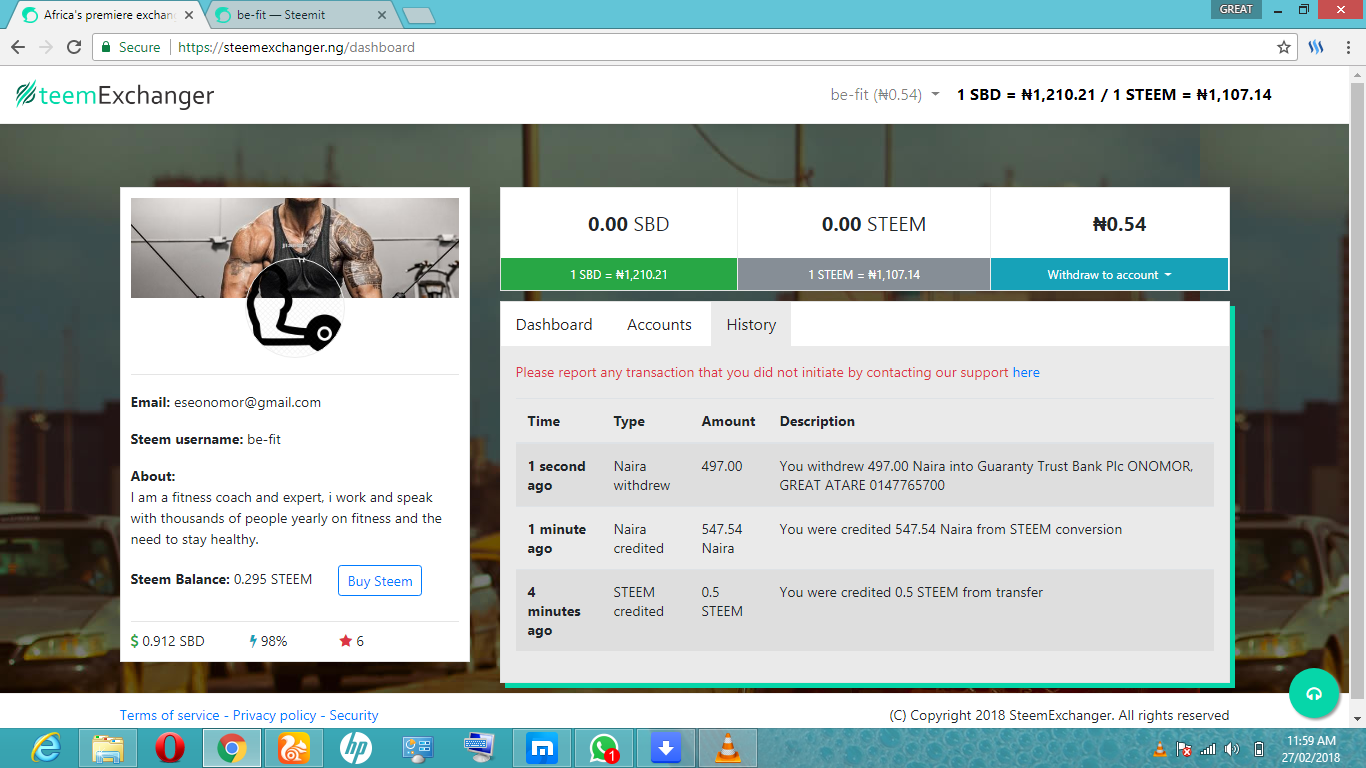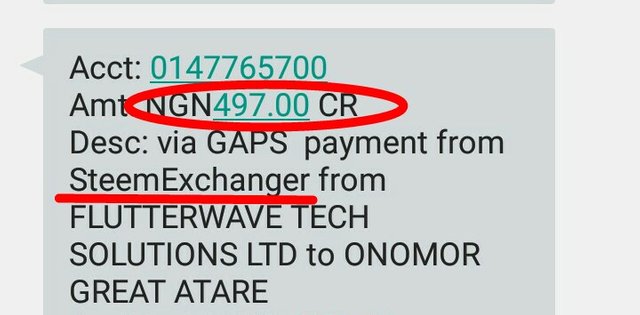 Subsequently we have been doing series of update to ensure that our users have a stress-free transaction.
Previous feature are listed below.
Convert SBD to Fiat (Naira currently):
This feature enables you to easily convert your SBD earned from the platform directly to Naira without going through the rigorous process of other means of conversion which involves so much cut throat charges. It made it easy for Investors to key into the steem blockchain because of the liquidity of the token.
A link to a previous post on the feature HERE
Convert SBD to Airtime feature:
This has opened the mind of users to see the prospects of this tokens that it can actually be used to pay for utilities. More options for other utilities will be added as time goes on. But one of the basic need of recharging your mobile device and subscriptions to access the steemit community has been meet by this feature.
A link to a previous post on the feature HERE
Fiat to Steem for power up feature:
This feature enables users(investors) to invest in the STEEM BLOCKSCHAIN by using their local currencies eg Naira(NGN). We do not expect users to only withdraw from the blockchain but to also add value to it by investing massively into the steem blockchain since it has been made as easy as possible by the steemexchanger.ng website. It is giving Africans the opportunity to directly invest using their local currencies which is all they have always wanted since the blockchain technology is new to us.
A link to a previous post on the feature HERE
The support feature:
This is a very vital, interactive and feedback oriented feature which enables users to inform the support team, who are efficient, effective and responsive to tickets. If a user encounters any challenge while using the platform, he/she can create a ticket that will be speedily responded to. Response time cannot be overemphasized because it's fast.
A link to a previous post on the feature HERE
Add a phone number during registration feature:
We at the steemexchanger.ng value our user relations so we ensure to keep in touch with our users through their mobile network carrier by giving them a call. We want to keep them satisfied, informed and interactive with the personalities behind the scenes so they remain confident.
A link to a previous post on the feature HERE