I am used to Linux systems which I am quiet comfortable with , but lately I had to work with some windows servers which made it hard for me to work with because I don't know the commands and I can't find anything in graphic mode, anyways in this journey of mine I come around a very nice tool that is really handy it is called winsat, it stands for windows system assessment tool. in this tutorial we are going to see how it works.
What does winsat do?
basically winsat performs variety of assessment tests on the hardware of a computer including, disk, CPU, memory, 3D capabilities ,etc.. which I think is very cool, now lets get our hand a bit dirty and see how it is done.
Commands
checking drive speed was actually the thing I was searching when I got to winsat, so lets see how we can check that
checking drive d perforcance

'winsat disk -drive d'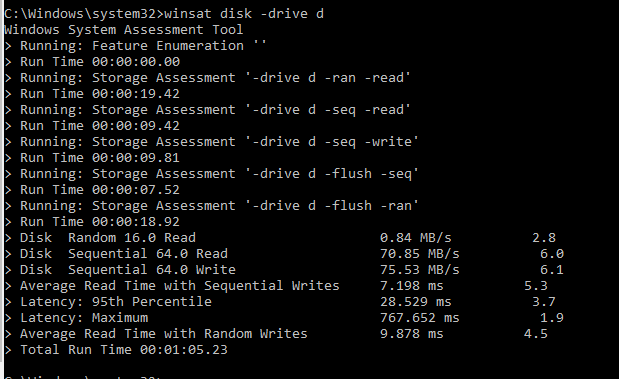 you can specify read, write,random data, sequential data , etc as well
next command is all about memory, simply by runnuing winsat mem you can get your memory performance

'winsat mem'


they also covered CPU here which is important when you are dealing with an operational server, it has two different options
-encryption
-compression
winsat cpu -encryption


'winsat cpu -compression'


if you wanna look under the hood of your system, i would suggest this command

'winsat features'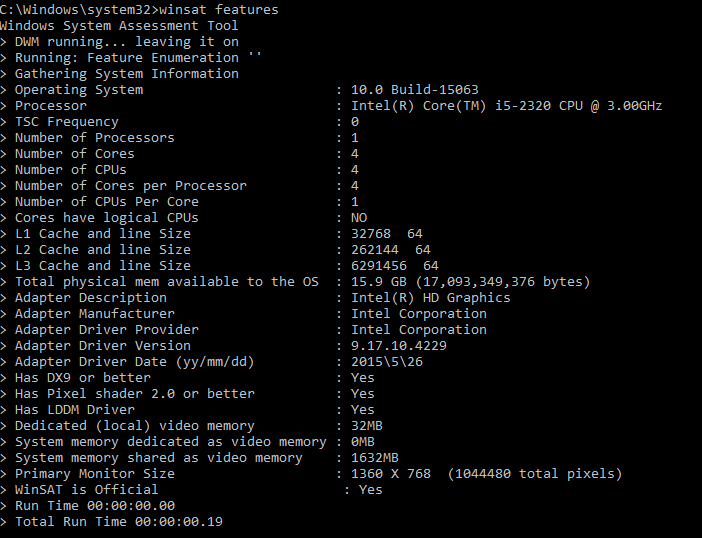 the dwn option will assess your system performance against graphical tasks

'winsat dwn'


'winsat prepop' almost checks everything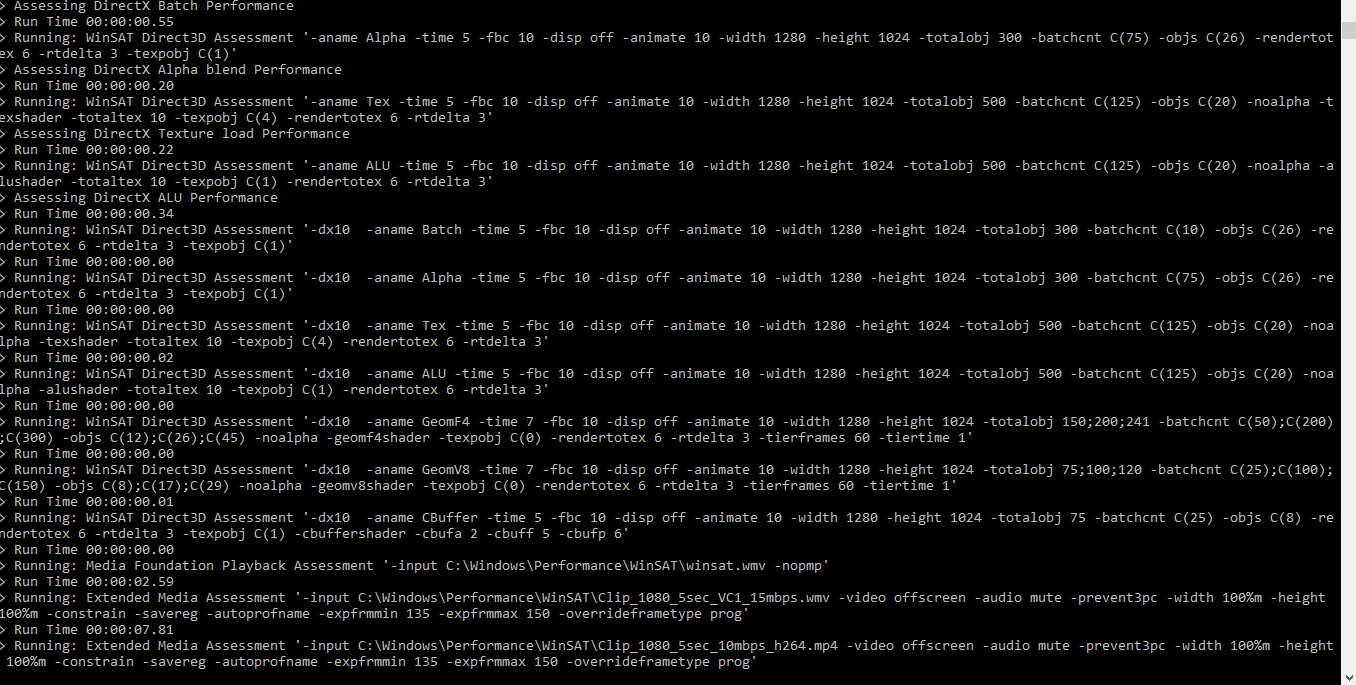 the last command could be 'winsat formal' that runs all the assessment you need from your server
<center 'winsat formal'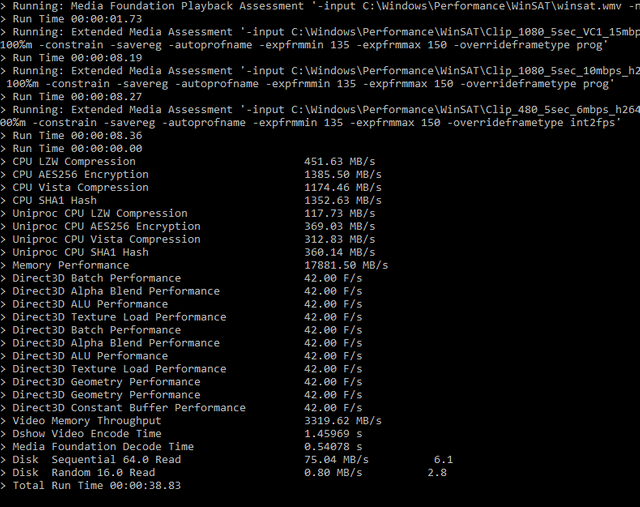 I don't wanna make this post too long just to make it look like better, you can go play with it , I am sure you will find lots of use in it, note that winsat is not available on 2008 version and before that, you can however move some exe files and DLLs from 7 to make it work in 2008 version as well
OK then, go ahead, leave your comments, you know I appreciate up-votes, comments and your resteems ;)