What WordPress Theme Is That?
Would you like to know about an online tool that can tell you what WordPress theme a website is using because this might be useful for you if you are building a website for yourself or a client?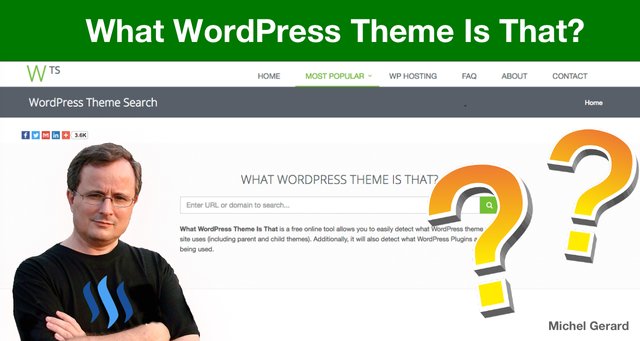 More than ten years ago I built an HTML website for a client who owns a boutique hotel and he has asked me to now modernize the website, and I suggested to use WordPress.
I found that it is difficult to have the client go through several themes and most of the time they already have an idea of what they want and can show a particular WordPress website they like that they would like you to replicate.
But how do you know what WordPress Theme is used when there is no mention of it anywhere?
This tool can help you.
What WordPress Theme Is That?
The "WordPress Theme Search" tool is located here: http://whatwpthemeisthat.com
Enter the URL of the website you like, it will tell you if it's a WordPress website and what theme is used.
If I enter my website's URL pantika.com this is the result.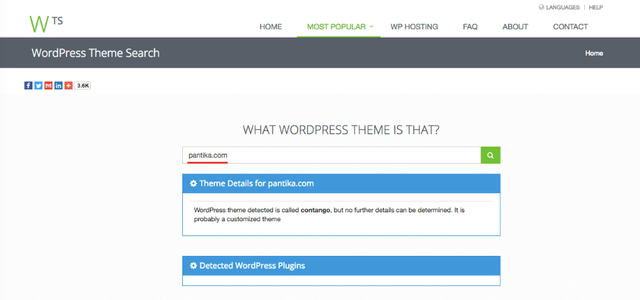 It shows that the theme is "Contago," but there is no more information on it.
Just knowing that, you could go buy the theme and do a website similar to mine.
Let's try another website: http://www.thai7s.com.
Here we have more information showing up with the theme name and the theme homepage from where you can go buy the them and do a website similar to mine.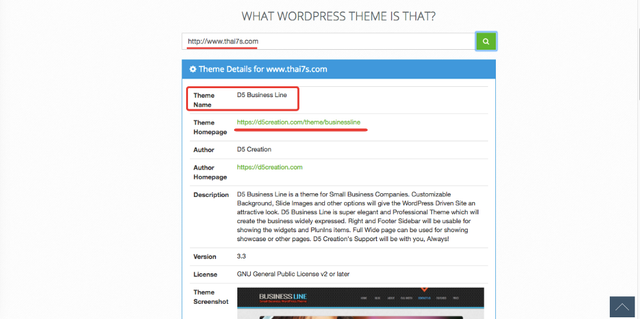 It also shows the license and the theme screenshot.

Then, you have a section that tells you about the plugins. I can tell you that there are more plugins than that installed, but it still can give you some insights on what the site is using.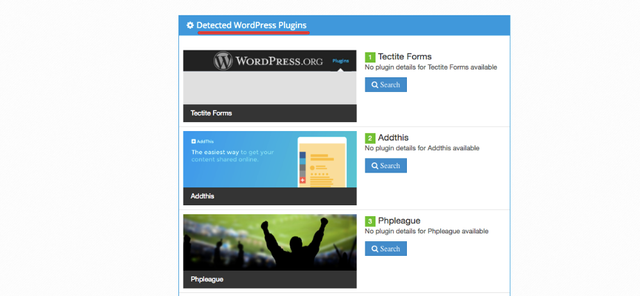 Let's try one last website of mine: http://www.dmak.net
Here too, it can tell what theme it is, and it was easy because it is a default WordPress theme.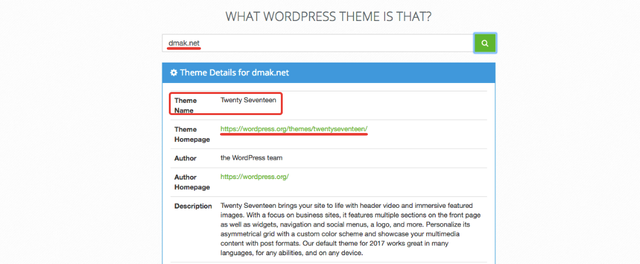 You have the theme screenshot again.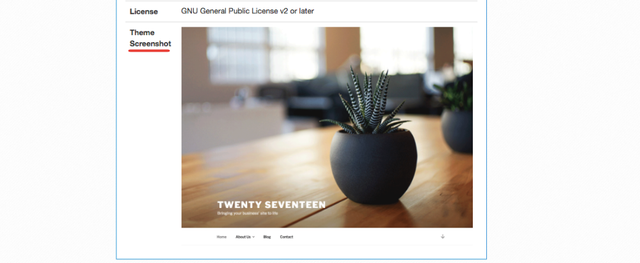 A few plugins were detected.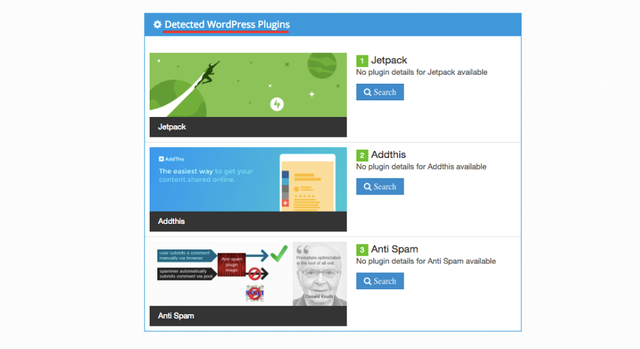 I hope that this is useful for you if you are planning to build a WordPress blog.
Would you upvote this post and follow me for more because this will encourage me to write more WordPress posts like this one?
I have categorized my posts on Steemit for easy access:
Steemit tools | Steemit strategies | Steem economics | Steem on WordPress | Blogging on Steemit | Steemit posts I curated | Cryptocurrency | Cryptocurrency trading | Mac computer tutorials | WordPress & online marketing | Self-development & motivation | Travel in Thailand | Travel in Japan | Travel in France | Life in Thailand | Fitness challenge | Fruit-veggie juices & smoothies | Education | My answers on Quora | Fundition tutorials & projects | Miscellaneous writing
You may prefer to go to my Steemit Posts Directory.
The most important votes you can make on Steem are for Witnesses. The top 20 witnesses can influence the addition or removal of features in future Steem hard forks. Read my post: What is a Steem Witness, How to Vote and Why?
Michel Gerard