How to Resize Images Automatically with Automator on Mac!
If you have a Mac there is a little known application that can save you a lot of time if you are doing repetitive tasks. It is called Automator and today, I'm going to show you how you can batch resize images, change their type and rename them in the blink of an eye.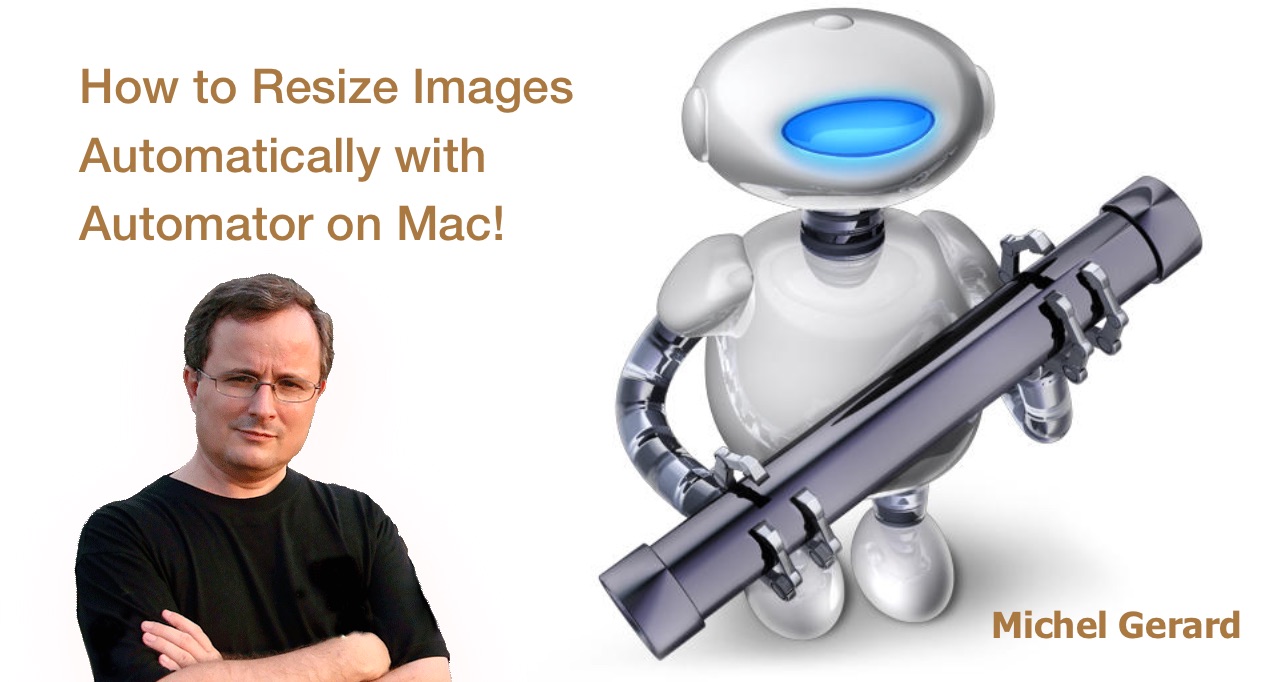 How to Resize Images Automatically with Automator on Mac!
I work a lot with images, photos taken by a digital camera, a Samsung phone and also screenshots that come in all sizes and types. When you want to use them in a website or on your Steemit blog, it is good to have some uniformity in width and also smaller file sizes.  
Would you like to know how you can take one minute of your time to create a special folder for your images that Automator will then use to automatically resize, change to .jpg and rename images you place in it? 
The first step is to open Automator that you can find in the Applications folder.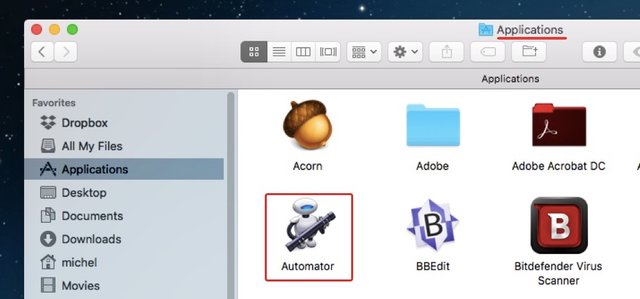 When Automator opens you will be asked to choose a type for your document.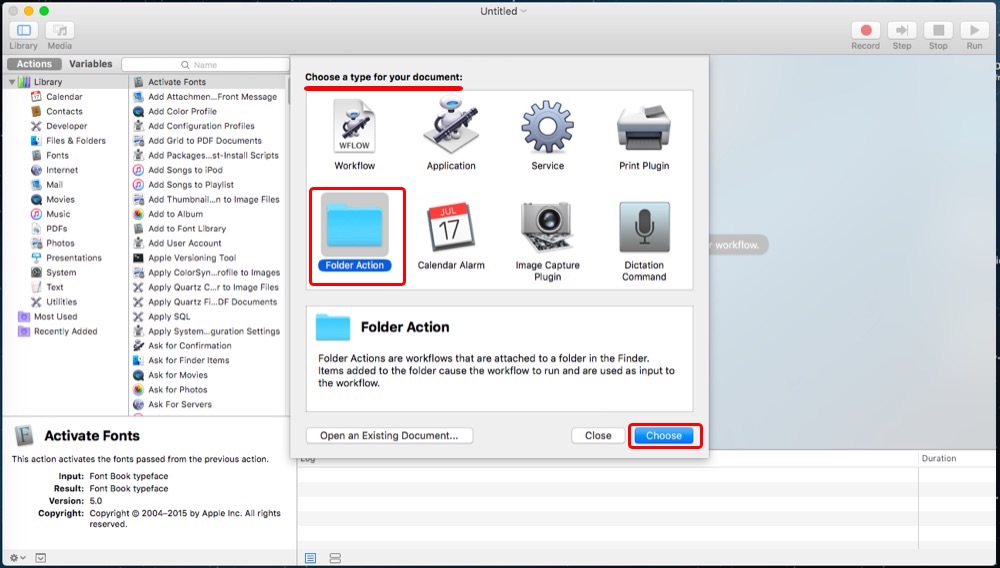 There are many possibilities, but today we want to select "Folder Action" and then click "Choose."

Select the folder you have created for that effect, in the "Documents" folder for example, or create it from there.

Now, you want to drag your first action in the middle of the application, which is "Photos" and "Scale Images." 

A warning window will show up and you want to click "Don't Add." For all the following actions you will add, just do the same.

Select the size in pixels you want your images to resize into.
Now, you can add your second action, which is changing the type of images. Your images might be in .png or .tiff and you want them to be in .jpg so they are lighter for the web.

Select the type to be "JPEG."
Then add your last action, which is renaming your files.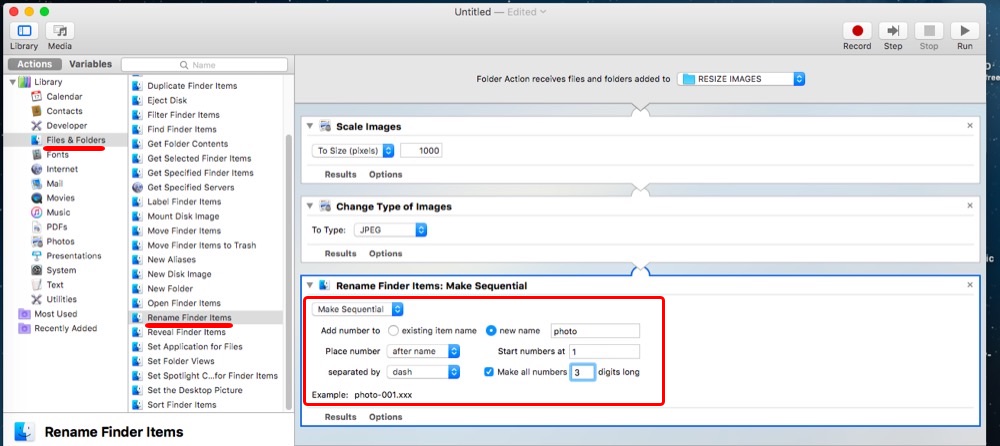 Select "Make Sequential" and type a new name to be used.
Now your workflow is finished and the last step is to save.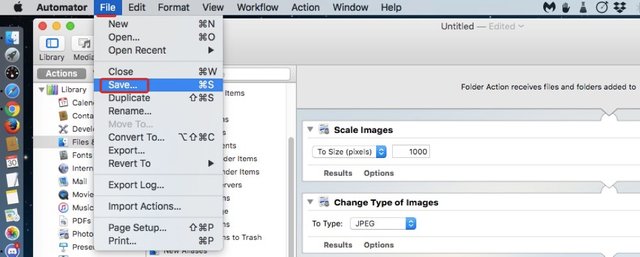 Type a name for your workflow in Automator.

You are now done and you can close Automator.
Now let's try the folder.
Just open your folder and drag your images in it.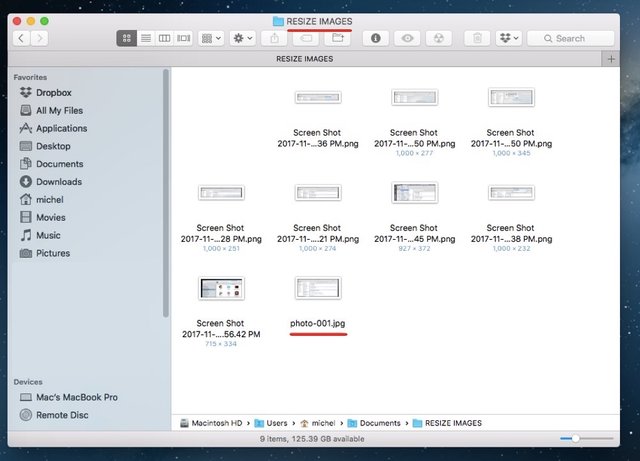 As you can see, I have just dragged them in the folder and one image has already been renamed.
This is what it will look like when all images are processed.

The first image is renamed photo-001.jpg and the last photo-008.jpg, and they are all 1,000 pixels.
We started with .png images of different sizes and names like "Screen Shot 2017-11-30 at 4.46.16 PM," and now we have uniform images that we can use immediately.
Keep in mind that your original images will be overwritten by the new ones in that folder, so if you want to keep the originals, you may want to copy and paste them into the folder instead of dragging them there.
I hope you enjoy this and that it will save you tons of time.
Would you upvote this post and follow me for more because this will encourage me to make more posts about Mac applications like this one?
Michel Gerard