Wowzi.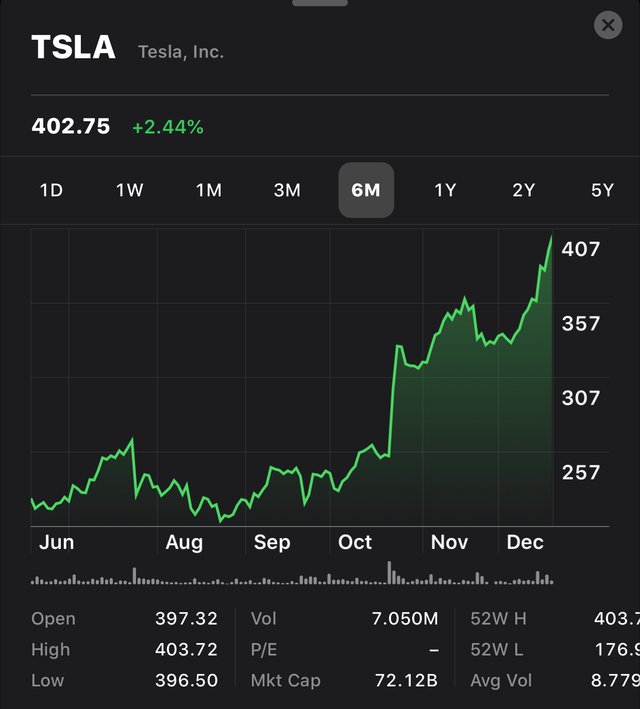 Tesla stock had a crazy run. Basically doubled up over the last 6 month.
It is now at the top of its range which exist since about 2017.
Overall i think it is time for the stock to establish a new range, which should be at least double where we are right now.
Fundamentally there is a lot that has changed since 2017 mainly:
the model 3 and all other products are a huge success
absolute domination against traditional brands where it does compete
weak competition in its EV area. Basically no other car maker can create something that competes with tesla.
new factories and products about to go online, which should enable the company to keep growing at 50-100% per year.
only car company that can grow significantly
BUT
Technically the stock aint cheap.
It would also be weird to just keep blowing though this resistance after doubling in 6 month, without much fundamental change in this timeframe
So I am a bit lost. I can't really bring myself to dump the stock as the potential imho for a 10x increase long term and a doubling medium term is highest for this company vs any other.
I will watch and see where it takes us