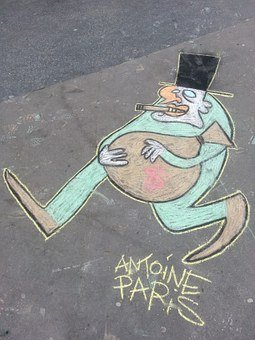 You can thank @freebornangel for this info.
So I signed up to a new site on the eos block, it gave me 110 tokens just for joining, and they are going to airdrop more tokens to everyone who is registered in December, I noticed the site is a little slow, so it does have lag issues. Though there is a bonus to this new site that yes you can write articles on there, and earn sort of ish upvotes like here, though you do not have to, they give 10 free tokens to you a day, just for logging in, so the none writers of the world can still earn money/tokens daily, by simply logging in! Here is my referral link http://trybe.one/ref/10667/ For every person that uses that link I get 50 tokens, once signed up you can do the same.
This is in no way me trying to promote you to leave steemit, just giving you the option to earn free tokens daily, for a single click to visit that site, also if the tokens take off like EOS did, you are in for a very nice payday just for logging in once per day, I will be logging in there daily, I doubt though that I will be writing on there, I have enough to do here, and I like the few daily readers I have, so I am committed here.
I also want to invest more money into steem as it sinks lower, you know the saying, buy the dip, I am just not sure where the bottom is now, 60 cents today, what tomorrow?
I have a nice post for later, just a fun post from the past, like a blast from the past, hope to see you then, it hit 34c here today, very nice unexpected heatwave, which made for a refreshing change of scenery, just hanging with my daughter, playing football and having some fun, back to restoring motorbikes tomorrow.

Verdict = What you got to lose by joining? the investment level is nil.
Image CC0 pixabay.