Justin You Didn't Buy The Chain, You Bought One of Ned's Shit - TGA Network
Justin Sun, You didn't buy the STEEM blockchain, you just bought one of the Ned's shit.
Here Mr. Bean's middle finger tells you how we will function with or without a fork.
This is for you - Ned / Justin
---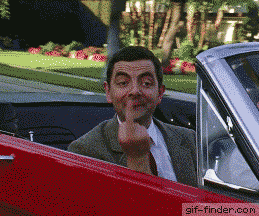 Original Source
---
@ned now I understood why @dan said you are a shit & that's all!
---
theguruasia at TWITTER.COM
theguruasia at YouTube.COM
theguruasia at FACEBOOK.COM