TRON decentralized token is on DEEX Exchange.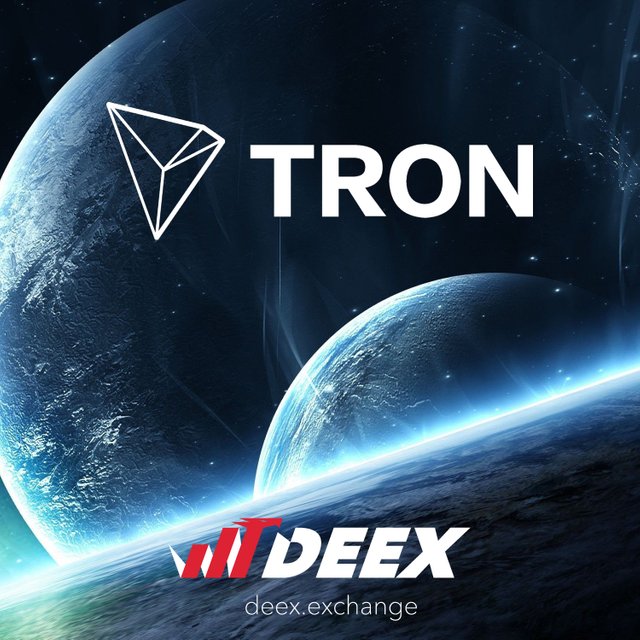 Dear deexholders!
We are happy to announce the appearance of a new asset available for trading on Deex Exchange. TRON (TRX) is the cryptocurrency which is in TOP-10 of the most popular digital currencies and successfully competing in popularity with Bitcoin and Ethereum.
https://deex.exchange/market/DEEX_TRXTRON
TRON' listing has become available due to the activity of deex community. It was you who supported this decentralized token giving your votes for it on Deex Vote site https://deex.vote. The voting system for the favorite and demanded by our community currencies continues and if you want to see your token on the main decentralized trading DEEX platform, please come and vote for it!
Applicants with the highest number of votes will surely appear on the exchange. The voting process is discussed in detail in our training videos:
(РУС)