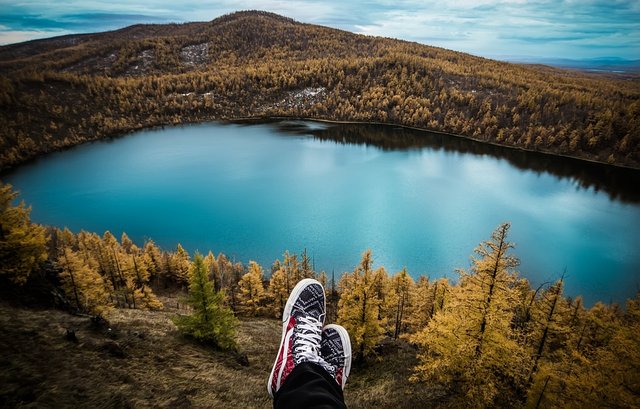 A lot of people get hung up on the idea of getting rich and becoming some sort of ultra-wealthy, house in the hills with a pool type character.
This idea does seem nice, and I don't think there's anything that's inherently wrong with the idea itself. I think people get led astray when it comes to the idea of what success is. This idea of a house in the hills is not success, it's just a materialistic achievement. An achievement nonetheless, but not one that will make you successful - as many people think it would.
Having success in a materialistic society is something like having a house in the hills, pool in the backyard. It's a certain kind of success, but it's successful in an arena that is toxic to begin with - materialism.
True success - a.k.a. success in life - should be measured in time and experience wealth rather than how much money and stuff you can accumulate.
Take 2 scenarios: Scenario 1 is of a money-wealthy lifestyle - working 80 hours a week but making millions of dollars a year and buying all kinds of cool stuff - lambs, ferraris, houses, vacation houses, etc etc… Materialistic wealth.
Scenario 2 is of a time-wealthy individual. This individual travels the world and cultivates new experiences in life. This individual is not tied to any physical location as they take photos, write about their experiences and do a little work here and there with hotels to finance their life of traveling.
Who is more successful? The person who can buy all kinds of fancy stuff, but has to work 80 hours a week to keep funding their lifestyle? Or is it the person who can travel the entire world with no materials to physically tie themselves down to any 1 location. They have all the time in the world to explore and be creative and write about their life.
I would choose the second one all the time.
The thing about success is that it's subjective. While I believe it's the second one, there may be some of you out there who'd actually prefer the first one.
I actually like to believe in both. I like to believe in becoming both time/experience wealthy and becoming materialistically wealthy too. There's a healthy balance that can be struck and it takes time to figure that out.
I like to travel the world and be time-wealthy and gain experiences, but I also like to come back home every few months and enjoy some nice stuff: driving my car, sleeping in my bed, etc.
---
What enriching experiences have you had recently?