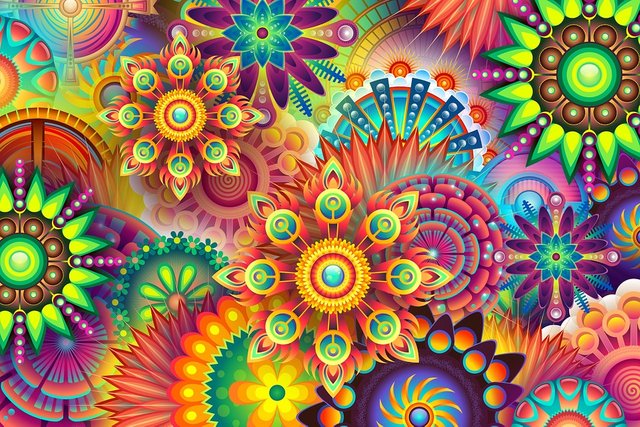 Being creative and making creative stuff can be one of the most difficult things we ever try to do in our lifetimes.
Being creative requires that you let go of your notions and ideas about most things. About all things that society teaches us. It requires that we sync with the ebb and flow of the moment.
Being in the moment is harder than you think. It requires that you stop thinking about the past and you stop thinking about the future. It requires that you don't think right now. It requires that you just tune into this almost ethereal essence of the universe.
It may sound woo woo at first, but anyone who's ever been in a flow state knows exactly what I'm talking about.
That flow state occurs when you're at the gym: you're lifting weights and getting one of the best workouts of your life. You move from exercise to exercise and each feels more incredible than the last.
That flow state occurs when you're writing: you find yourself getting lost in the words and just writing and writing and not thinking about anything else. The words just flow out of you onto the page. It doesn't make sense to think about where these words and ideas come from, you can't actually make sense of it. It just happens.
That flow state occurs when you're cooking: you're mixing ingredients and making a new recipe and for some reason everything just clicks together and you're able to produce an incredible dish but you have no idea how you managed to do so.
That flow state occurs in all things. It's lurking in the shadows, and you can tap into it whenever you want. You just have to know how to let go of everything else and sync with the rhythm.
Syncing with the rhythm of your flow state isn't hard as much as it is hard - that's the funny thing about it. To sync with your flow state is as simple/difficult as doing nothing. Focusing on nothing.
It's as simple/difficult as being a child. A child who's simply curious about everything. Just a curious child looking to play with ideas and objects and make them form and disform all at the same time. Not looking for a specific purpose or reason to do something but rather, sitting down and just doing whatever flows.
Entering this flow state is my goal each and every day I wake up. I want to sync up with this ethereal flow. I want to make it a habit to sync up every day, multiple times a day.
This state happens when I produce my best work. When I'm able to write more than I've ever written before. When the words just flow onto the page and I lose track of time.
---
---
---