New York part two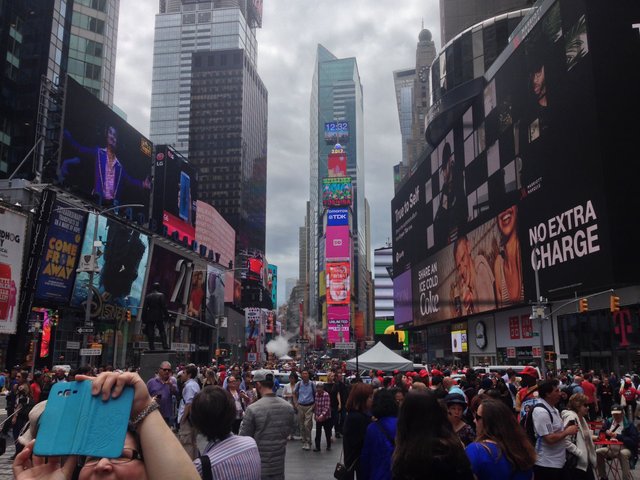 Welcome back to my travel guide
to NewYork part 2 - the city
Our hotel was situated just above the Timesquare which was a good place to explore the city, close to both midtown and central park, however, this is in the more expensive and a bit more touristy part of the city and i can recommend seeking an accommodation on the Brooklyn side want a bit more genuine and quieter (as well as cheaper) location, with the subway, you easily get to all parts around the city so you really do not have to live in the center, even though it gives a completely newyork feeling with all the sounds and all light 😊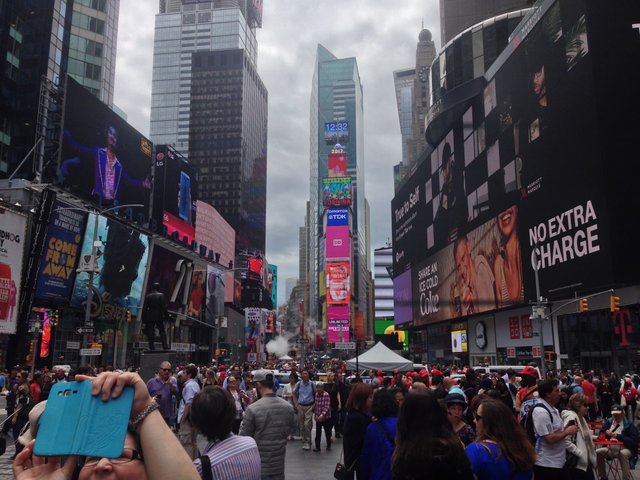 Time square
Around the Timesquare you will find all possible food, ranging from classic American hamburger to Asian, Italian or whatever you want simply, then I still recommend that you go to eg chinatown for a more interesting Asian food, Italian quarters for Italian etc, it there is a neighborhood for all foodstyles it feels like, so it's just to
if you like to find better priced food (eg cheaper) you could walk a some west of timesquare towards "Hells kitchen" where the prices are a bit lower
we really wanted to try a classic dinner place while we where in the US, but they are hard to find nowdays, at least in New York. we asked people on the street and got many tips from friendly newyorkers, and finally found a nice little diner with those classic red sofas and smal tables by the windows toward the street. We enjoyed a nice American breakfast with canadian bacon and pancakes with maple syrup, its well worth trying and you should not miss this when you are there 😋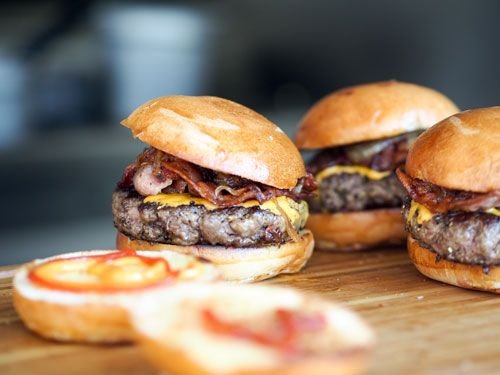 Hamburgers are available in many different varieties and qualities, and we tried many, everything from luxury burgers (expensive) to simple hike burgers that were just as good and in fact actually more authentic American, everywhere you also find small son exhibitions and coffee shops with lots of good snacks and one is happy to get stuck everywhere on their way through the city for eight new cozy places, and yes, we love dunkin donuts 👍🏼😊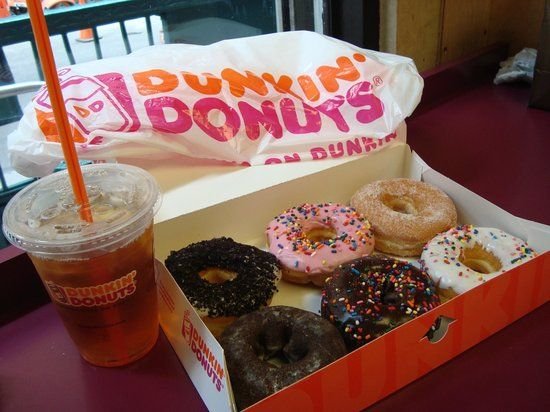 Central Park, a park in a city may not sound so exciting, but there is something special about Centralpark, it's like a oasis in the middle of the big city, there are several lakes, zoo and so much more, when you are in the middle of the park you can for a moment forget about being in one of the world's largest cities, and this is a very special Feeling.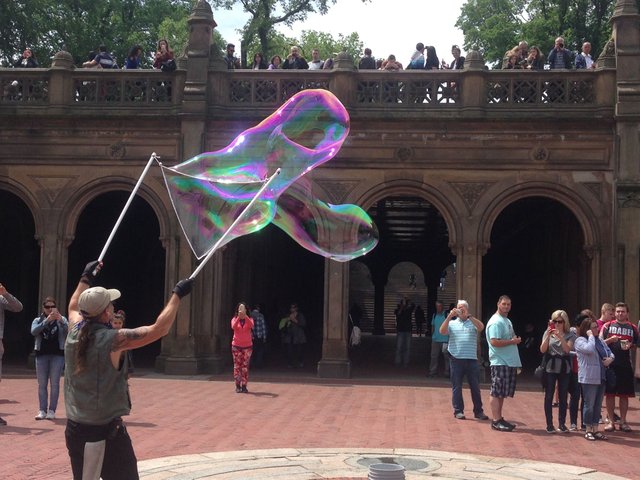 Performing in central park
one can buy a classic griddle to nibble on or an ice cream in one of the small kiosks, maybe rent a rowing boat if you want to go out on a small boat trip on one of the small lakes, inside the shoreline you will find lots of turtles that wandering freely in the park.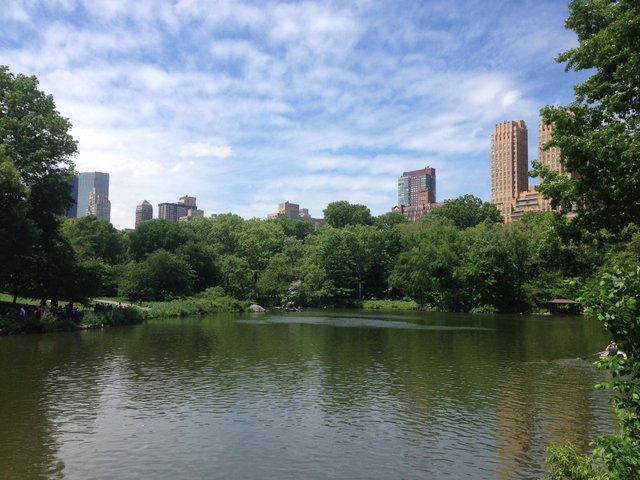 if you want to get away from all the noise and congestion of the city for a while then a walk through the park is a wonderful experience, maybe you want to get out at National museeum of history or continue all the way up to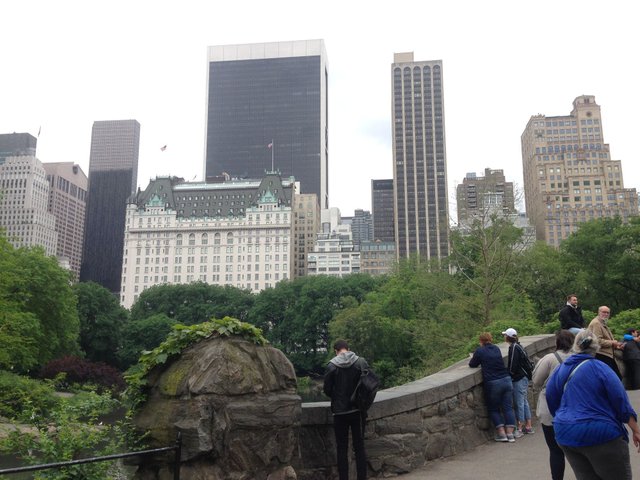 uptown, there are many in and exits so it is just getting out where you want. We always felt completely safe in the park and it felt like it could happen to something, by the way it was a feeling that we felt throughout the city, it feels calm and certainly believed that it is such a huge big city. now we were never up in Harlem or over to the bronx, so I can not say how it is there, but if you are unsure or tired in the legs then there is a taxi in each street Corner.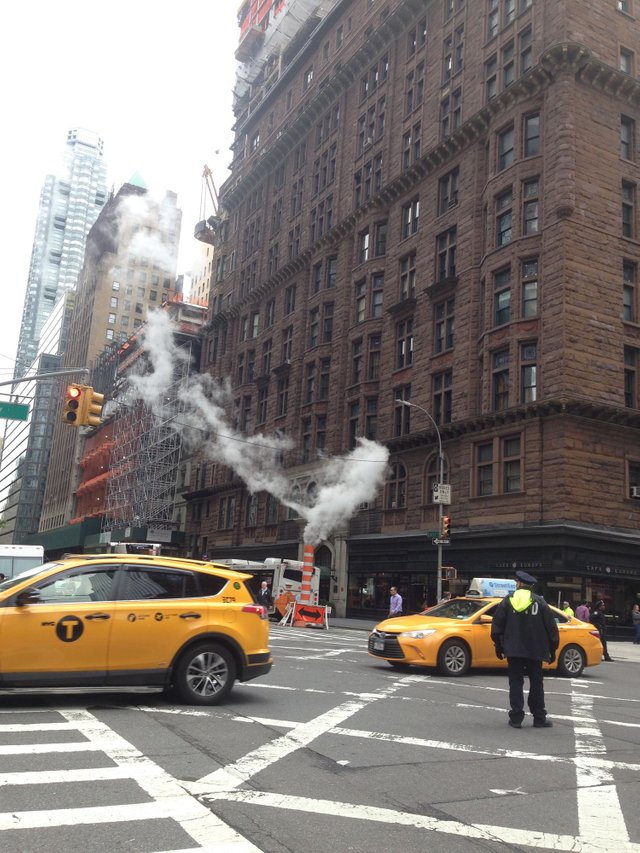 Midtown
so it is just to wave one and go on, The price level is rationally low, and the service belongs, the driver is happy to answer questions about the city so it will be like a small guided tour through the city.
I will soon return with part three, which will be the last from this long trip
Welcome back 😊
---
Location information
● Central Park, New York, USA
● Times Square, Manhattan, New York, USA
● Brooklyn, New York, USA
---
New York part two
This is posted on trips.teem