Working with nature takes time and patience! Day 1 #7daypositivitychallenge
Hey y'all....
I've been nominated by @trucklife-family to do the 7daypositivity challenge, where you write something positive that you experienced everyday for 7 days straight. Very happy to do this so here it goes.. Day 1....
Today I worked on a carpentry job I've been doing in the morning, then went to the field in the afternoon and saw I had lost a crop of lettuce because it's so windy and dry right now with almost no humidity! Even under shade and soaked with water less than 24 hours ago, the lettuce had dried out almost completely! I got pretty bummed cause I was looking forward to growing that!
So I put the process of feeling gratitude to the test today and it really helped me out. After losing that crop, there was definitely a moment where I was feeling frustrated and kinda losing hope. However, I thought about all the things I am grateful for and it pulled me back up and out of that spot.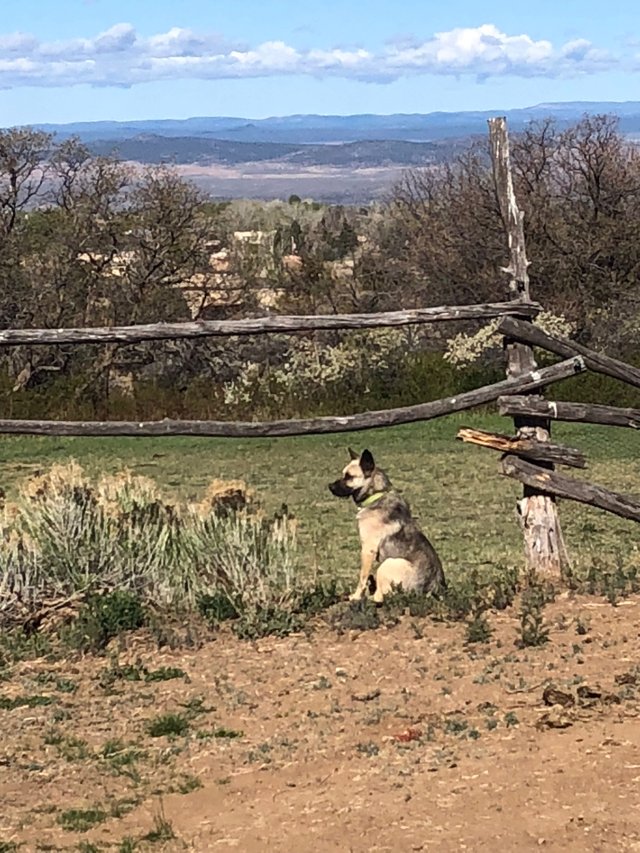 This is the view from my field... I'm lucky to experience this sight each day...
So back to the challenge, there is so much positive to say about what happened today. Because no matter how many times I might face failure, I am still so incredibly grateful to have access to this breathtaking piece of land, and to have built solid friendships with the owners of the property, who care for me as a person and also care for the dream I have!
It's really interesting gaining perspective on what it means to grow food for money. I mean... capitalism and nature generally don't work to well together which I think is pretty obvious by the current state of the planet.
Farming is not innocent of this ... The practices behind most agriculture come down to the bottom line. You are essentially extracting a resource to sell at market.
I don't even like the idea that our lives should be consumed with extracting resources so that we, or someone else, can sell it to the 'consumer'. The whole process seems based on the assumption that resources are not expendable; it seems unsustainable. The environment suffers tremendous abuse through this system and I've always had qualms about how I can ever fit in to this big, naive money game we're all stuck in to a certain extent.
However, small scale regenerative farming allows us the opportunity to rebuild and revive a piece of land while also earning an income. By working with natural systems, we can create a healthy and highly functioning ecosystem that produces an abundance that we can bring to market.
So I am also grateful to have time to work, little by little everyday, to build these natural systems up and make a living in an increasingly problematic economic system through a means to an end that is also nurturing and developing ecological diversity! How lucky can I be to have this amazing opportunity?
As soon as I took a step back and looked around at this beautiful land today, and thought deeply about these things I've mentioned, I felt myself growing more resolute and my attitude became very positive, as I thought of all the good that the future will hold.
Nature is anything but instant, and when you want to farm in a way that works with these natural cycles, it takes lots of time and patience! Everything needs time to get established, but eventually, all the mysteries and symbioses will happen, and life will flourish and prosper!
---
Hope you enjoyed this post! Feel free to upvote or leave me a comment below...