Gratitude is the one of the best tools in the toolbox...
The monsoon season is finally on, and I couldn't be more stoked! I love the rain. Always have... and now, I live in the high desert. Not much rain around here. Go figure!
This is my dog Big Boy. He loves the rain too.. and just water in general: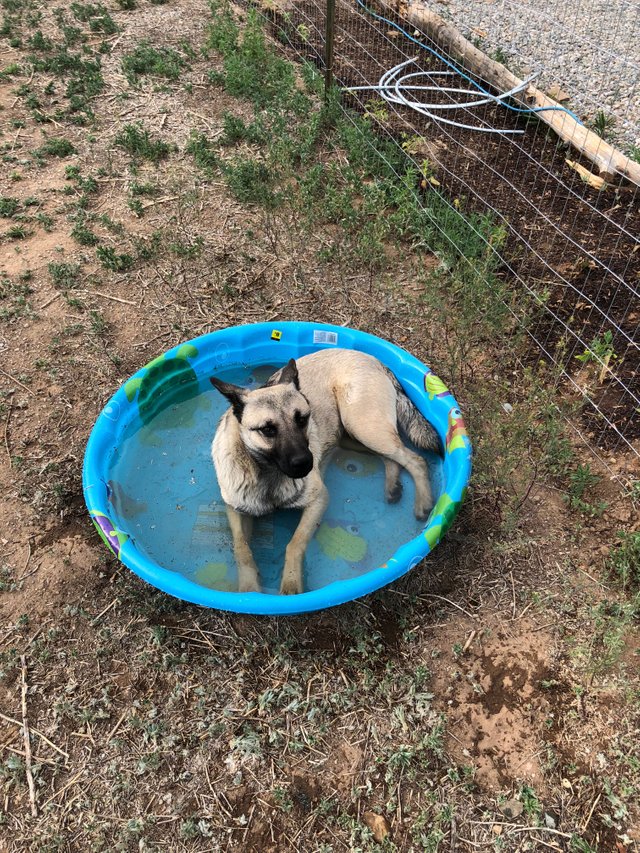 When the rain does arrive, Big Boy likes to go run around in it. He's probably more in tune with things since he's from up here and everything. Regardless, the gratitude that I feel for rain makes me want to just go stand outside in every storm and soak it all in.
It's interesting how as humans we are so wired to take things for granted.
But gratitude is such a strong force. It seems to me like a really solid way to build willpower and endurance. Whenever I get burned out, I try and think of all the things I am grateful for, and I'm able to keep moving forward.
Try it after you read this! Next time you get pissed off, or frustrated, or just want to lay on the couch and watch Netflix all day, instead of thinking about what you don't have or haven't done or can't do, think about all the things you are grateful for. See if it gets you motivated, see if it gets you up and moving and being productive again, whatever that may mean to you.
'Productivity' is what it is. I'm aspiring to be successful at farming, so for me, productivity means working on the farm when I don't feel like working at all. Fixing my broken truck even though it sucks and busts my knuckles. It means staying positive whenever crops inevitably fail, or life throws me some junk that I can't control or fix.
It could also mean writing a song, being in nature, inventing something new, making art, calling up an old friend, writing down your dreams, or getting out of the house to be around others. Just the general pursuit of interconnectedness, creativity, knowledge, or function.
Anyway. This 'trick' makes sense and works well for me. How does it work for you?
Please feel free to comment below! And as always, thanks friends, for reading my posts and for giving me inspiration and gratitude everyday.