Day 7 Positivity challenge..
Well that was a fun week long challenge. I have been working long days and had to skip a couple of posts just due to not having enough time in the day.. But hey, I still got most of them! Also, I'm gonna break the rules because I am actually pretty new to Steem and I don't really know who to nominate! However plenty of others are doing this challenge and it's been nice to read some of the different posts.
I have been working a lot, no doubt. But, it feels good to get a bunch accomplished and I'm very grateful to everyone in my life who has been a positive influence and taught me how to be self starting. Because, no matter how much work I might put in, it's always better to be working for myself and setting my own schedule.
This challenge has been an excellent chance for me to really hone in on what I am grateful for. Having that focus allows me to keep moving forward in a positive way. I feel grounded and stoked to face new challenges.
I saw this little dude hanging out by the roadside today. The coyotes here are beautiful. I love how they blend with the scenery. Ranchers might hate on them, but I love them. They are wild and free in a tame and sectioned off world. What a great life that must be. I have experienced that kind of freedom in the past, and in a funny way, seeing one makes me want to hit the road again.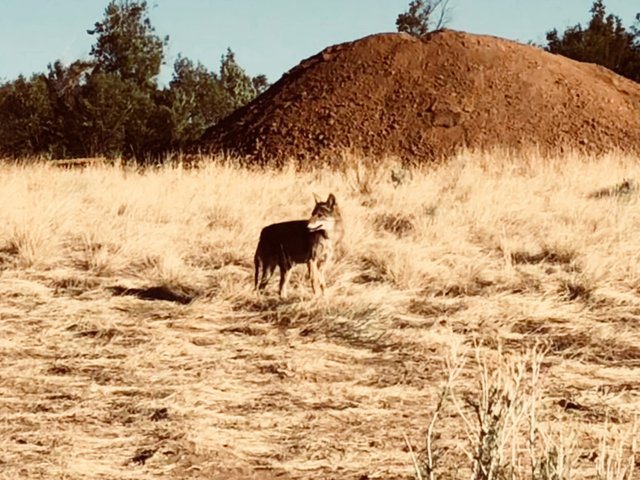 Check out how old this fence is in this picture. The little village I live in is one of the oldest continually occupied places in the country. The Spanish got out here about 500 years ago, and the Pueblo people have lived here since time immemorial.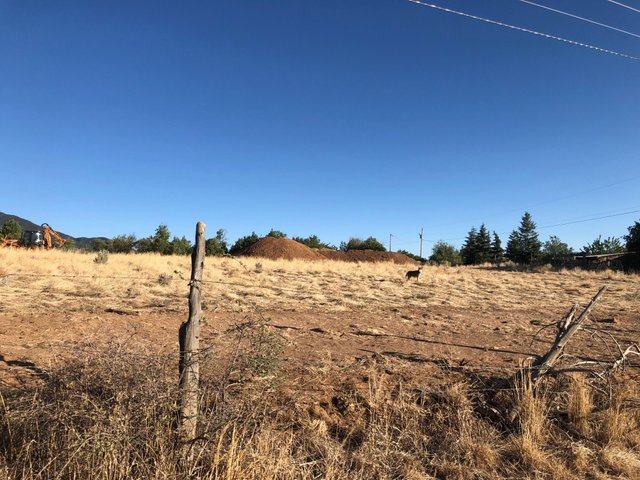 Everyday I look around and... even after being here a year, I still find time to have gratitude for where I'm at and the opportunities presented to me. I'm happy to be a part of this little community and hope I can stick it out for the long run.
So, that about wraps up the 7 day gratitude challenge. Now I am going to switch back to posting some more original songs, which I've been itching to do for a few days.
So stay tuned, and thanks for reading... If you like this post, please upvote or comment below!