(courtesy of dblog tribe)

Another awesome tribe has been born.
The name is #dblog.
It is catchy as a name but at the same time
it is a clean cut from the masses of tribe.
The name has to do with blogging.
What we do in most tribes derive from writing a post
like blogging.

I want to take this moment to search the word blog
in google.

+++++++
**noun
a regularly updated website or web page, typically one run by an individual or small group, that is written in an informal or conversational style.
verb
add new material to or regularly update a blog.
"it's about a week since I last blogged"**
+++++++
It is clear there is a distinction to write in #dblog compare
to other tribes with specifics conversations.
This post is all about #dblog.
I am pretty sure that minimum words to use 300 but a good dblogger
can easily pass that mark.
I have read many posts or dblogs about this tribe.
At the beginning the intention is clear.
It is up to us to maintain qualities #dblogs all over the tribes.
We all need to abide by the principle to maintain a fair and firm
line for everyone benefit.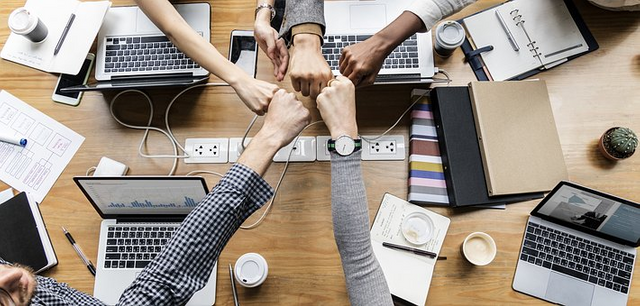 (pixabay)
Lately so many tribes to write on.
If any steemians are writing many post in one day.
It is easy to become suspicious about them.
It takes time and effort to write a good post.
One or two, maybe three should be welcome.
If you are here on this blockchain for a while,
you build respect to write as much as possible
if you have the time.
Enrichment is what we need to propel steem
to the next level.
The subjects should be diverse as well.
Lately I learn quite a few thing just browsing
the tribe pertaining to that subject.
My post is different from the approach of this one
One thing is clear, if you are reading this post,
you love to write.
You enjoy sharing your experience in life.
#dblog is no difference in that space.
I am pretty sure reminders will be coming constantly
to keep everyone in place.
Earlier today I was talking to my kids and the words
principle and law come into the conversation.
Law is more defined to a specific attribute
where principle drives more to that attribute.
I am pretty sure #dblog will be a place where
success will rime with.
As noted I am staking as much #dblog as possible
to curate and make sure this tribe thrive as the place
where all dbloggers find joy and peace.
the more stake you have is a clear demonstration to adhere
to the concept of growing in #dblog.
Personally I like the name and everyone should be happy
we have one more tribe to express ourselves.
I wish the best for @rokyupjung to get this tribe running.
It will not be a small task but the team he had will make it shine.
Stay put.