It's after 1:00a.m. and I just realized I have a post from last week that ends in 30 minutes. If that isn't proof that I work best after midnight, I don't know what is. It's been a busy day, but I feel good about what I was able to get done. Some editing, some Magic beatings w/ @tarotbyfergus and @vermillionfox at @caffetto, and some drawing, of which I'm sharing here.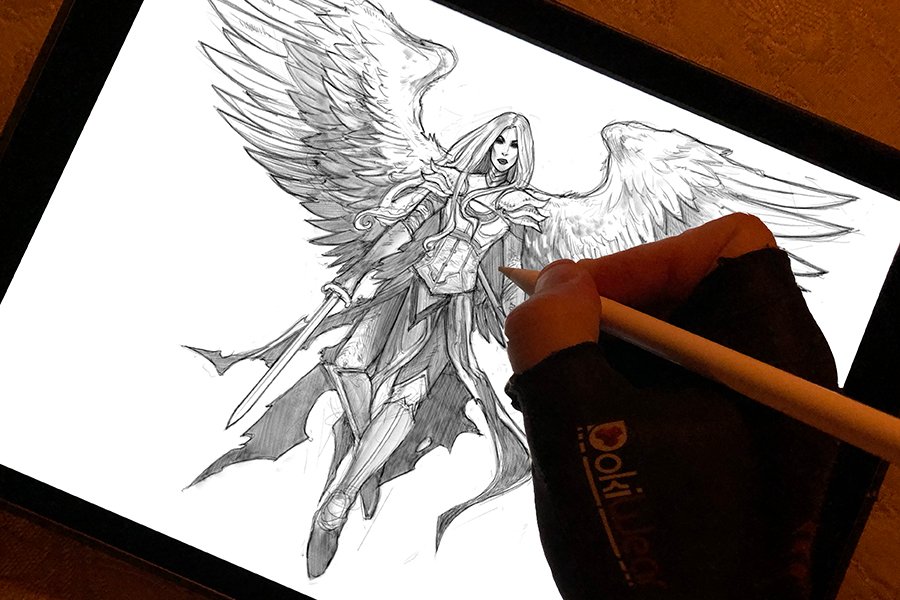 As most of you know, this week's Trial by Comics theme is Magic: The Gathering. I've unapologetically said, the theme for the contest are chosen based on what I want to draw. Obviously, if you've been following me for any amount of time, you'll know that MTG is a big part of my life. It's not just that I love to play, though. It's the art! Magic: The Gathering has one of the most catalogued collections of fantasy art on the planet, and that art is showcased in the cards.
One thing I really liked about a Magic: The Gathering theme was that I knew it would force most participants to draw something before the deadline. With "Super-heroes" and "Super-villains", it's likely any artist is sitting on that Batman or Joker sketch they did a few years ago. With MTG, most likely, to enter you'd have to come up with new art of the creatures or planeswalkers of the game. 
The Trial by Comics hashtag is so active, I'm outright inspired by the level of participation, especially for the theme that I expected to only see a few entries! I thought it would take six months or more for Trial by Comics to get any real momentum, and I couldn't have been more wrong. I'll save my favorites for the contest winner announcement, but a round of applause for all the artists that are making this event such a success.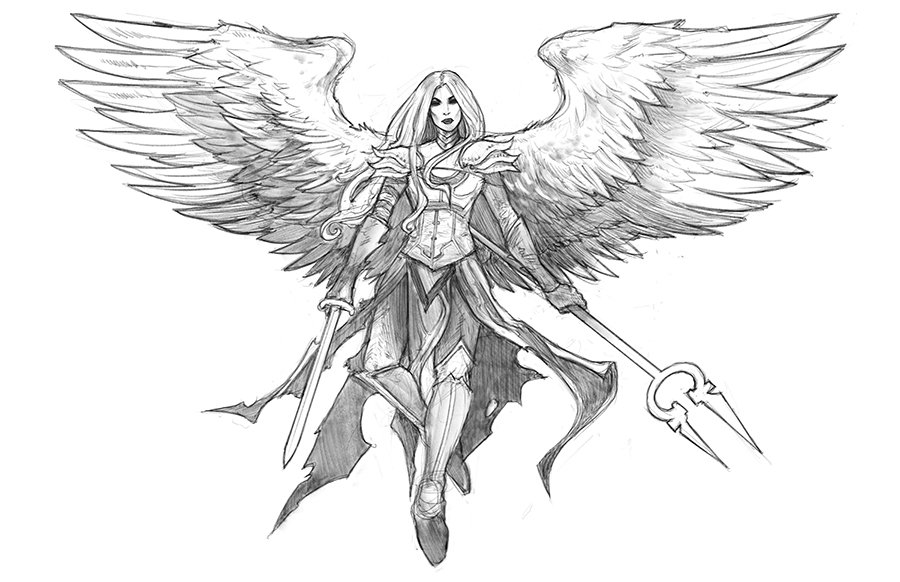 I've been so inspired that I decided to enter my own contest, in addition to the Erebos, God of the Dead I drew for the theme announcement last week. Don't worry. I'm not eligible to win […but even if I was, I wouldn't even vote for my own artwork to win over a few of my favorite entries thus far]. I was just so happy about it, I decided to do a sketch of Avacyn, Angel of Hope. My Commander in my angels and equipment EDH deck. I've been wanting to draw Avacyn for some time and this was the push I needed to do it.
Artwork was done on the iPad Pro using Apple Pencil and Procreate. Thank you again to every one that's entered so far, and the previous weeks. I couldn't be happier with how Trial by Comics is going! Here's a speed drawing of the entire sketch. Enjoy.
I post daily. For more illustration, photography, art and the stories behind the work, follow me here @kommienezuspadt.