Hunger kills / Trial by Comics "Zombies"
Hi,
This is my entry in the contest Trial by Comics Zombies of @kommienezuspadt which is about zombies. this is link of contest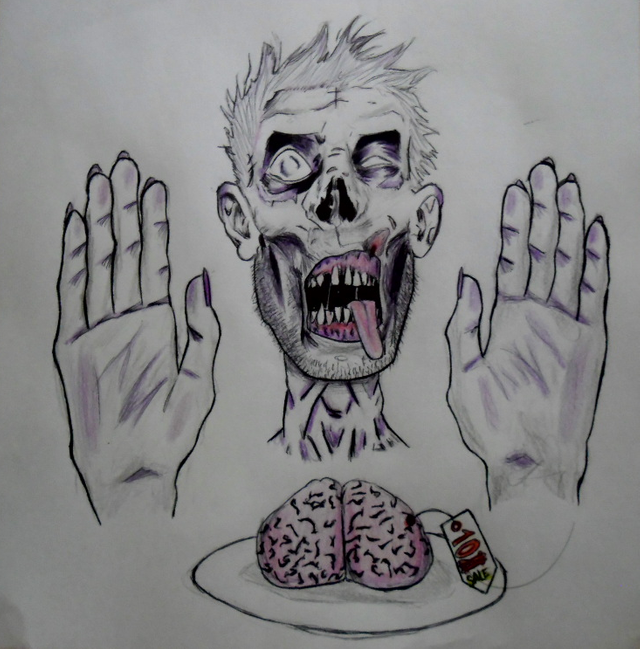 This drawing was inspired by a thought of mine that was when the zombies after the apocalypse would happen and said I think the zombies would become more civilized and would make stores that sell brains according to a currency that they invent, I say it is the z dollar, well what I imagined I was a zombie called drei in front of a brain shop whit so hungry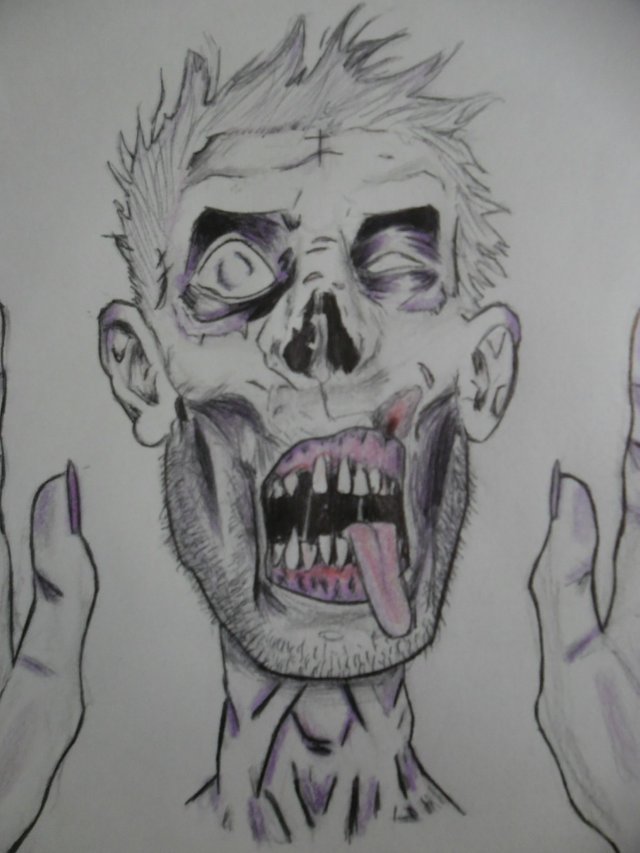 Drawing step by step
Step 1
Draw first the sketch of the drawing in which I made like the skeleton or the base of what I was going to do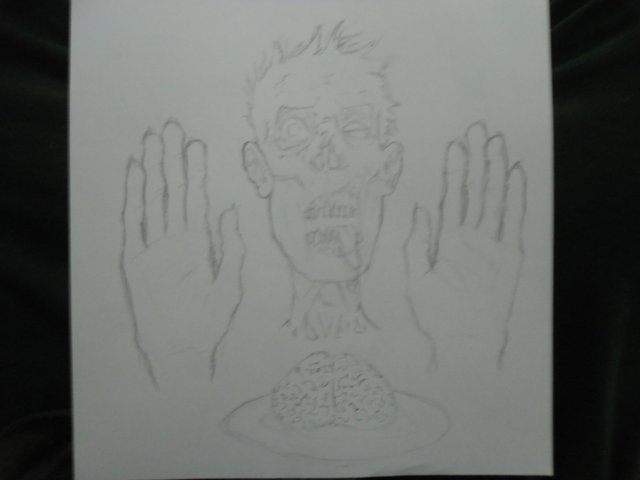 Step 2
second add shadow to the drawing
so that it would look more realistic and give a more scary effect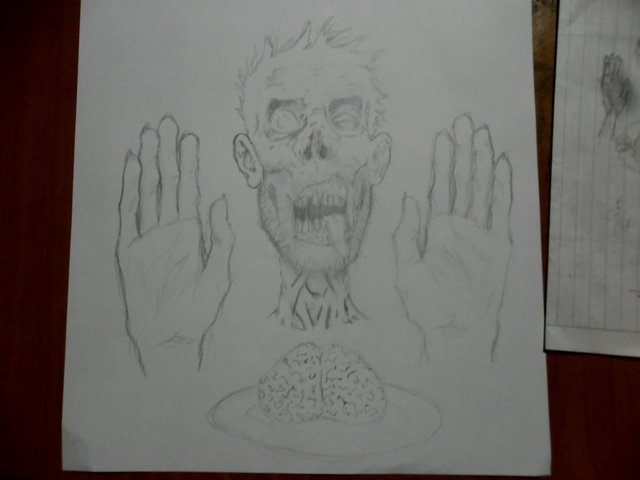 Step 3
I did the shadows and highlight everything with pen to better imprison the image and have more consistency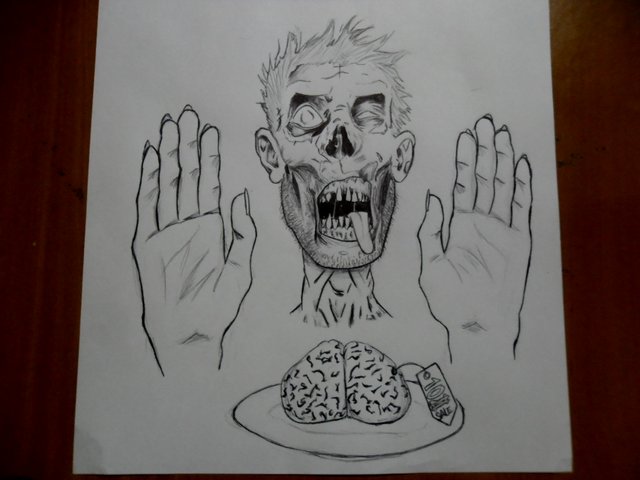 Step 4
color the drawing in key places with purple and with gray in other places the mouth paint it with shades of purple, pink and red, the brain with the same colors of the mouth and thus we arrive at the end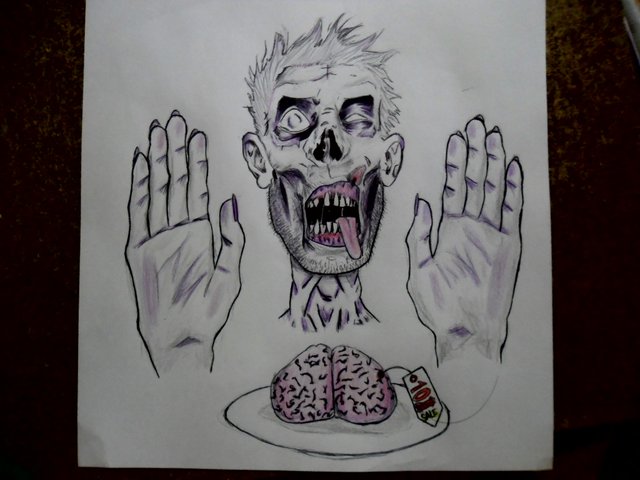 END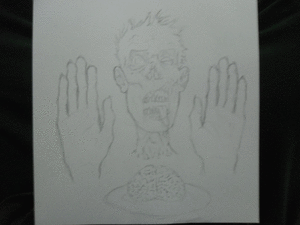 Copyright @jangamasisa- All rights reserved
I will come back!!!