Thassa God of the Sea - "Magic: The Gathering" Drawing Challenge by @kommienezuspadt - Art by @isteemithard - Entry 2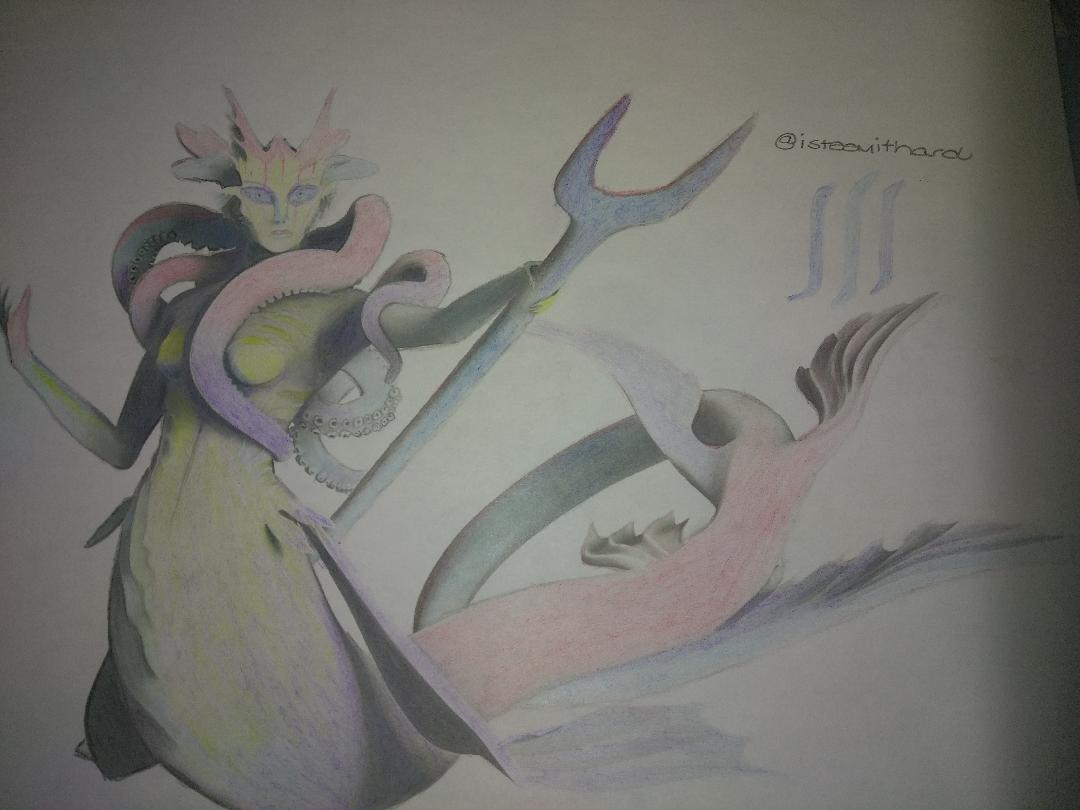 @isteemithard
Thassa, God of the Sea
Thassa is an aquatic goddess, the "secrets of the briny deep", murmurs, gradual change, ancient knowledge, the passage of time, introspection, long voyages, vast distances and far-ranging searches. Her role is that of a sea goddess, gradually changing the world's coastlines.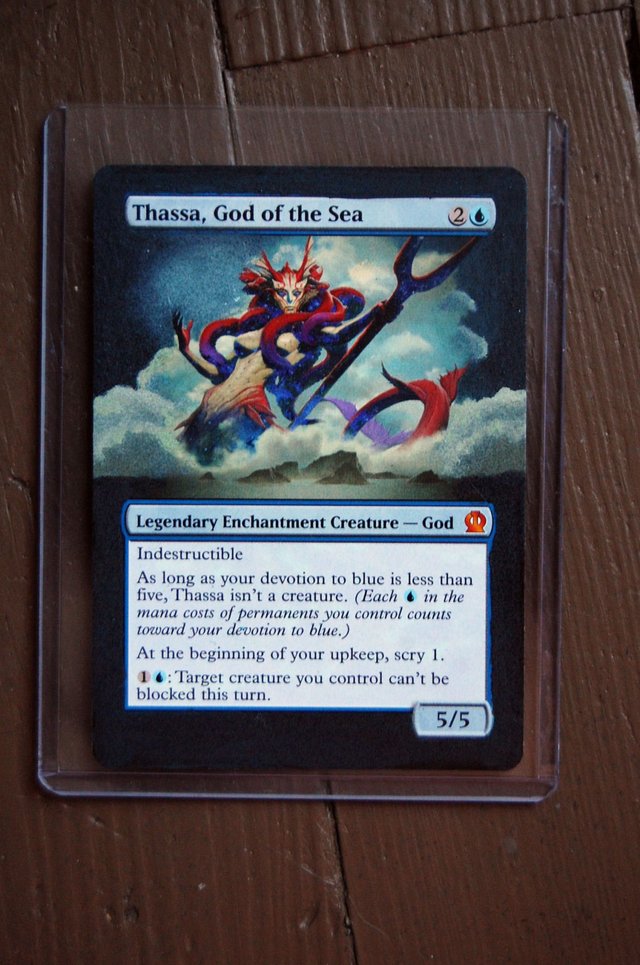 Progress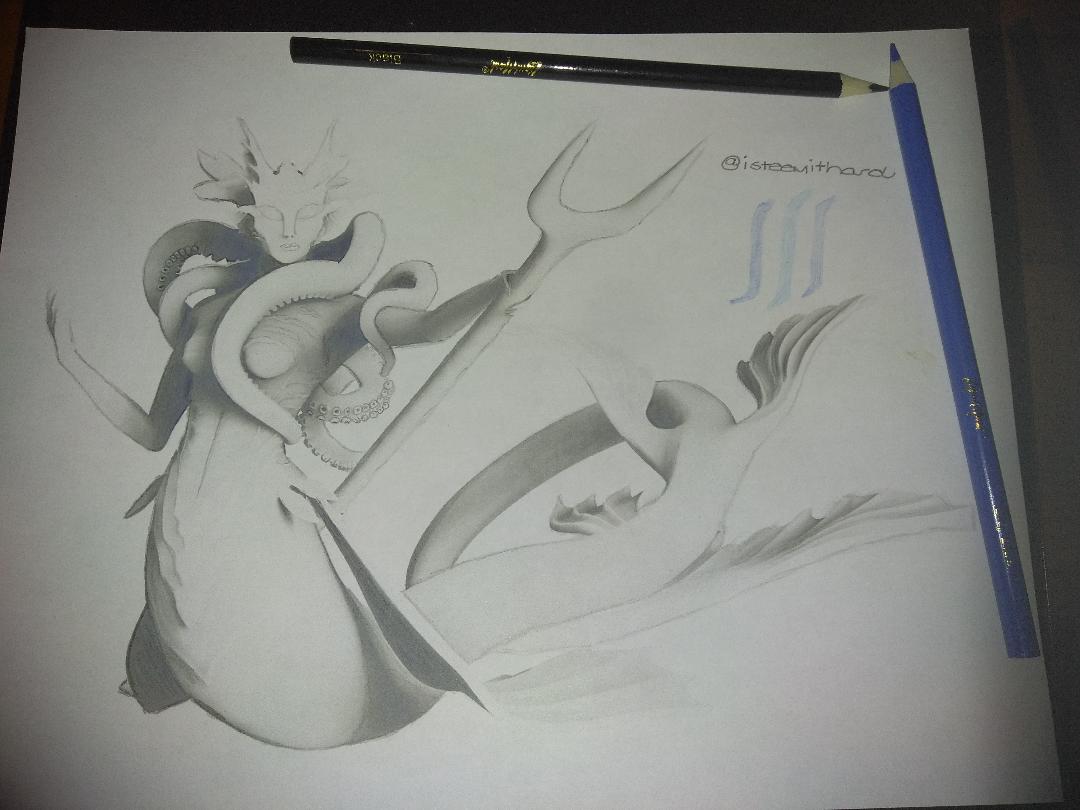 First I started out using black and a pencil to create the outline. Then added a bit of blue.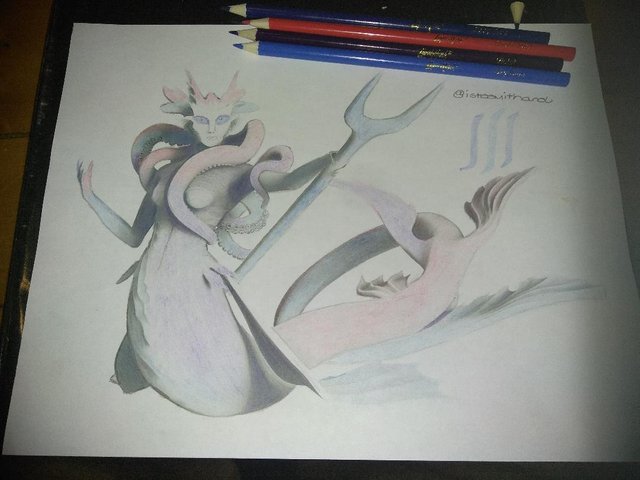 Then I started to add purple, red, and light blue. Next I added some yellow.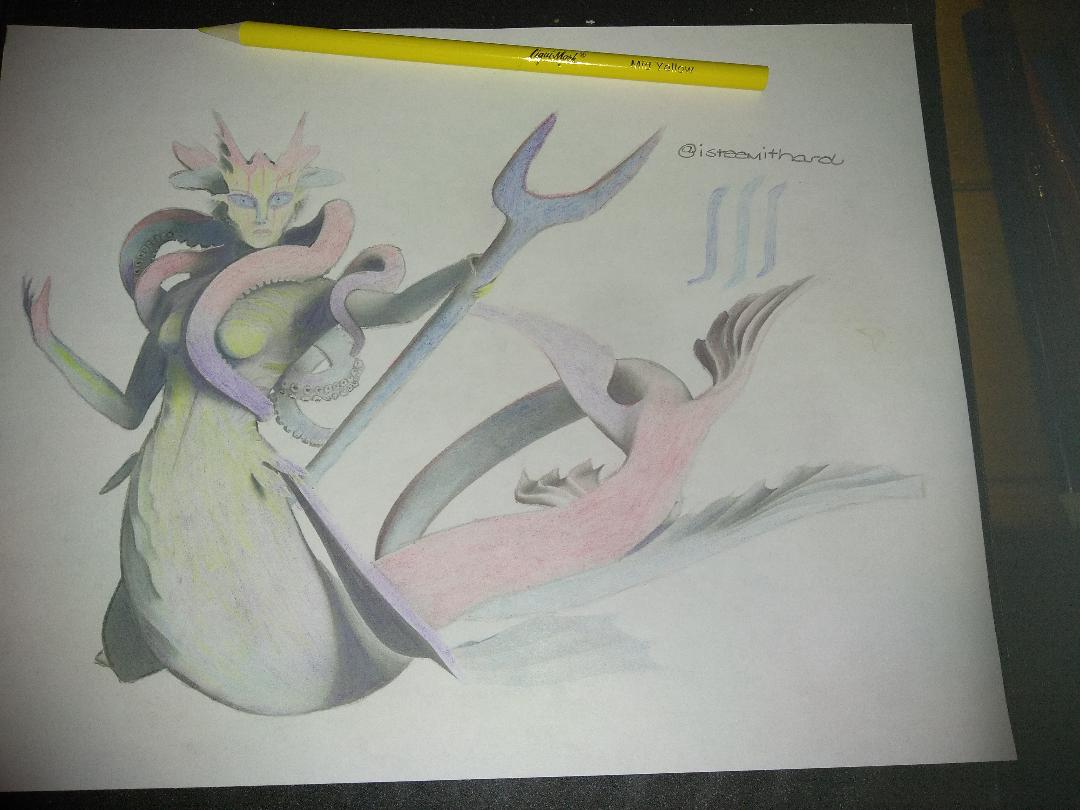 Finally I darkened each color a bit more.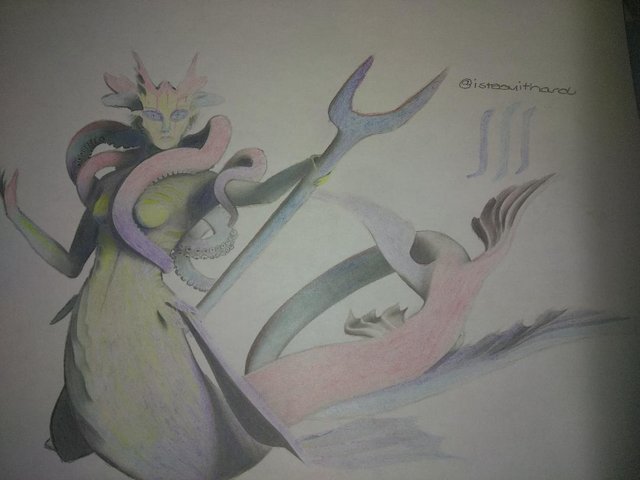 @isteemithard
I could do a little more but I am scared to mess it up since I am not much of an artist. This is my second entry.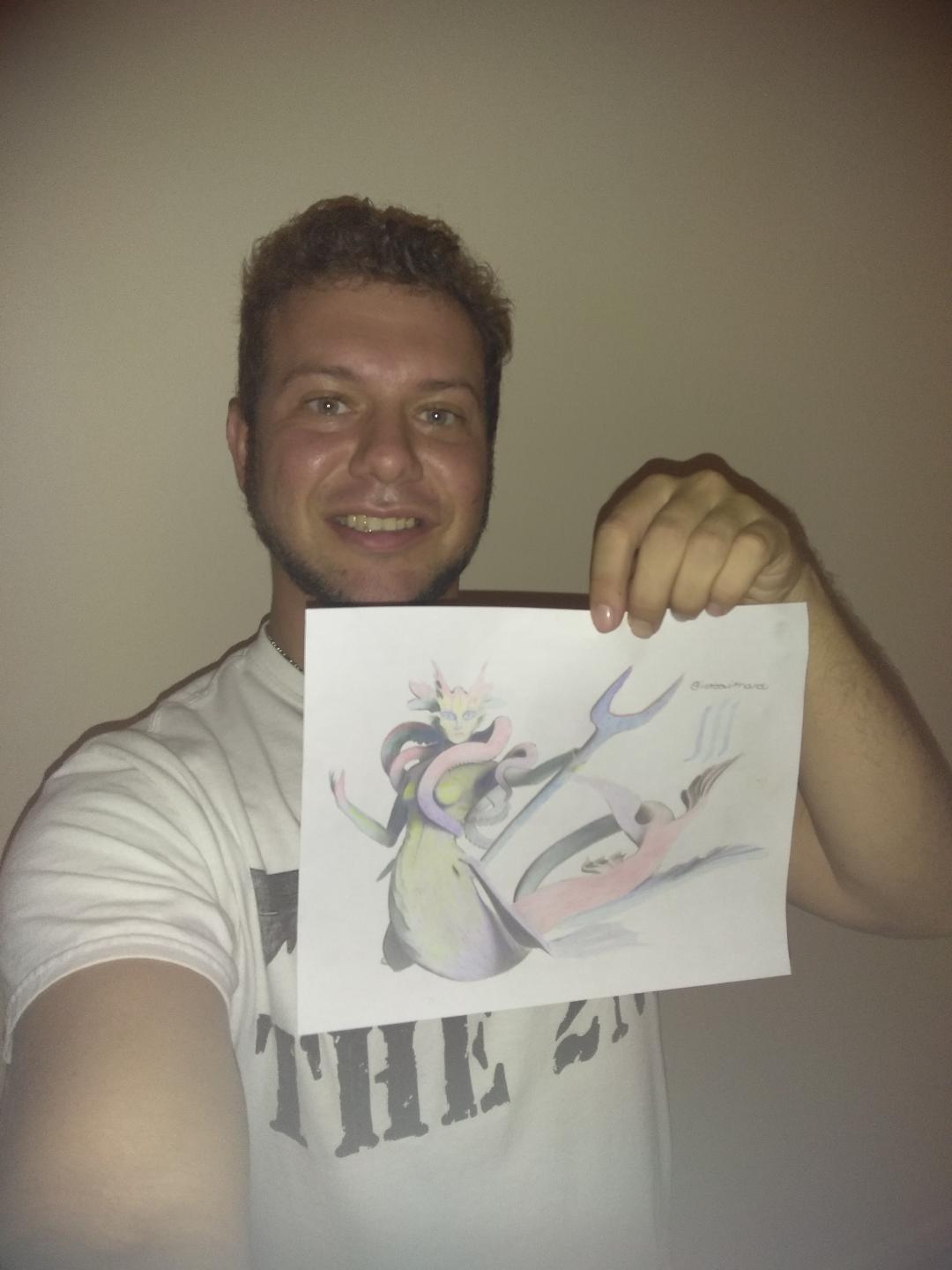 This is my second entry for the "Magic: The Gathering" Drawing Challenge by @kommienezuspadt.
""Deadline for "Magic: The Gathering" is Friday, October 6th 5:00UTC 12:00a.m. CTS
Rules by @kommienezuspadt
• Up to three entries per trial round [weekly].
• Original artwork only
• Winners will be chosen based on quality of work, submitted before deadline and ability to adhere to the weekly trial theme
• Must resteem the contest post you're participating in
• Must include #trialbycomics hashtag"
Link to contest post:
https://steemit.com/trialbycomics/@kommienezuspadt/trial-by-comics-winner-for-super-villains-week-and-next-theme-announced
https://steemit.com/trialbycomics/@kommienezuspadt/steemit-comics-trial-winner-for-week-1-new-theme-and-new-contest-name-and-tag
All above @originalworks by me @isteemithard