Trezor Hack - Devices Are NOT SECURE - Private Key Can Be Extracted At Startup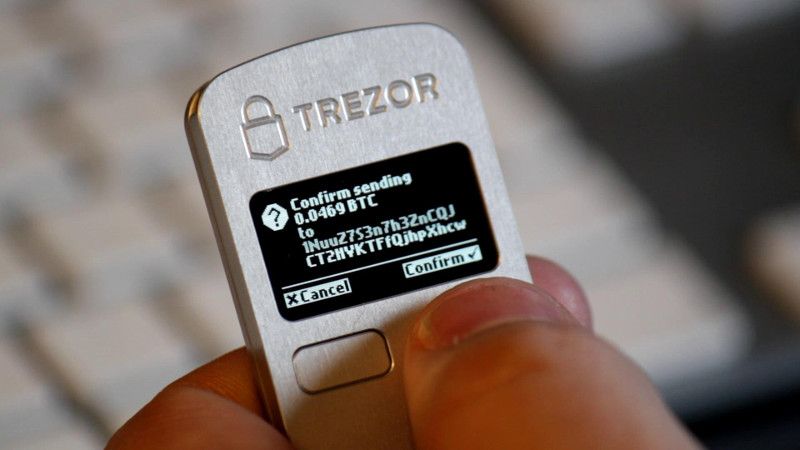 The Trezor hardware wallet is generally assumed to be one of the safest ways to hold your Bitcoin. Unfortunately, new information has emerged showing that may not be the case.
The short version is that the Trezor's RAM can be accessed at startup, giving anyone access to your wallet if they have your device for 15 seconds or more. Medium user "Doshay Zero404Cool" gives a much more in-depth overview at this link.
Suffice it to say, the outlook is not good: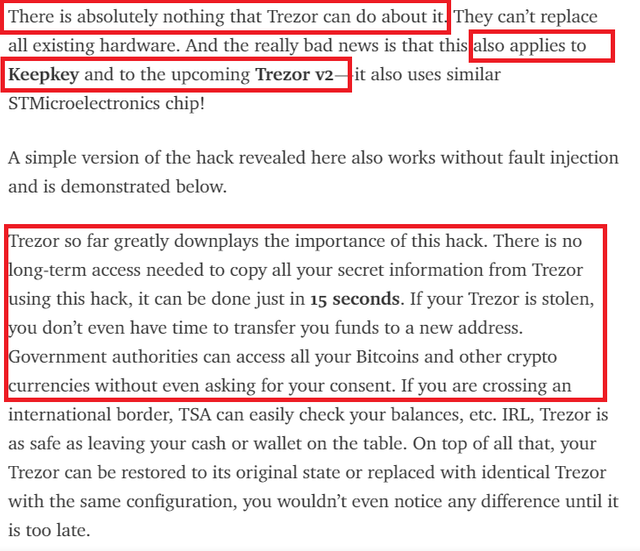 Helpful Reddit user Tom Fyuri gives a brief TLDR here. He seems biased against Trezor, but given the situation that seems appropriate: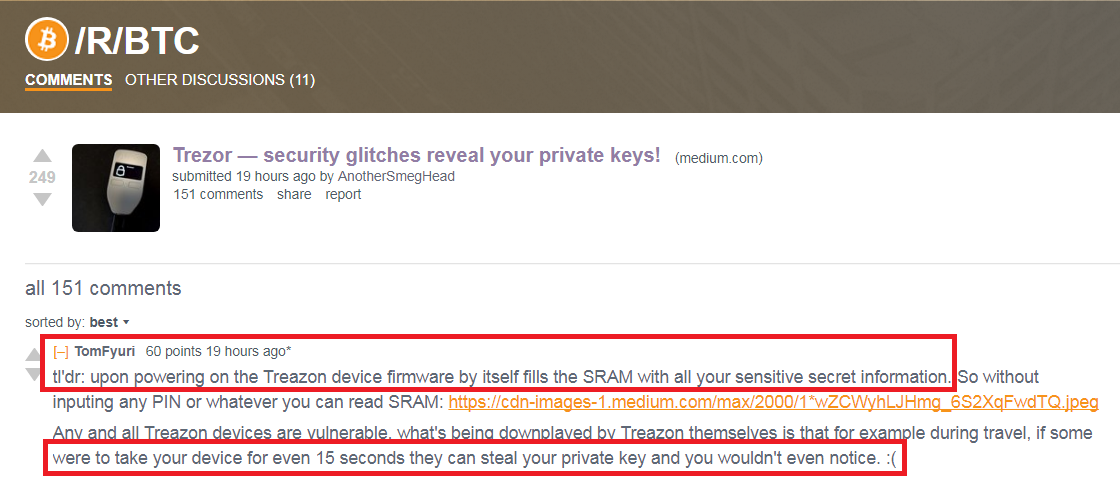 The bottom-line for everyone, however, is Trezor was never a good solution because of their non-proprietary setup. I personally believe the Ledger Nano S is a much better option and is not susceptible to this kind of hack. If you have funds in a Trezor, quickly locate a safer location for them and move them there. Ledger units have been back-ordered most of this year, so get your order in early if you want one.
Note: I am not affiliated with Ledger.
Sources: Reddit, Medium user "Doshay Zero404Cool", BuyBitcoinWorldwide